Program Description
The Master Of Humanities Degree Offers You Flexibility For Your Real-World Success
The Humanities are the study of the arts (including visual art & music), philosophy, literature, language, classics, religion, and sometimes subjects such as communications and cultural anthropology. It's any field that speaks to the human condition—what it means to be human. Subjects that deal with the big questions (Why are we here? What is art? What is beauty? Is there one truth? What makes us human?) are central to the Humanities. Learning about the Humanities is to join in a conversation with the greatest minds since the dawn of recorded history.
Tiffin University's Master of Humanities (MH) degree program is both flexible and practical, leading to your real-world success. The program offers graduate study in liberal arts for those students who seek a broad, interdisciplinary approach to knowledge.
The MH program is designed for adults facing career changers who are interested in exploring disciplines in the liberal arts, which supply added skills in critical thinking, analytical writing, and communication; for adults desiring promotion and needing to supplement their professional education through continued intellectual growth; and for lifelong learners who seek to satisfy their continuing intellectual curiosity and creativity.
The integrated MH program of study has a core of courses with a unified, thematic perspective requiring students to become critical thinkers with competence in written analysis – yet the program is highly individualized, allowing you to focus on your own area of interest. This combination of core courses and individualized study gives you the freedom to explore themes across disciplines.
The Master of Humanities program will consist of 35 credit hours: 26 shall be in Tiffin University courses; and up to 9 hours may be transfer credit, as electives or equivalent area requirement courses; from other accredited graduate schools (a "B" average is required to transfer), or other Tiffin University graduate program courses.
Concentrations
Students who have more specific interests can focus on a specific concentration. Tiffin University's Humanities program has concentrations in three areas; Art & Visual Media, Communication, and English. A concentration can be declared at any time during the program, as long as 18 hours of coursework are taken in the concentration area.
Art & Visual Media (ART)
Art and Visual Media stands out in the Humanities as one of the most classic areas of human accomplishment. The concentration in our program examines the Human Condition in the art from cave paintings to interactive digital media. Subject matter in this area includes courses in Art, Art History, Film/Cinema, Photography, and Popular Culture.
Communications (COM)
Students with an interest in Communication will be able to focus on the study of human communication from several perspectives. The theory behind classical Communications and Rhetoric will lay a foundation for practical applications.
English: Literature and Writing (ENG)
Reading and analyzing great literature is only one way the English concentration helps one explore what it means to be human. Our Creative Writing courses, British History, Literary Theory, and Film/Cinema Studies add depth and variety to the literature courses, enabling the student to grow in many areas.
Opportunities For MH Graduates
Tiffin University MH graduate students can find numerous opportunities for employment in a wide variety of fields, or increase their ability in their current fields. Because of the personalized and individualized nature of the MH program, you can write your own ticket for real success!
Examples of types of careers for MH program graduates include:
Federal, State and Local Agencies, such as The Smithsonian Institution, The Library of Congress, the
Park Service, Museums, Libraries, and Historical Sites
Human Services Agencies, Advocacy Groups, and Non-Profit Organizations
The Arts (Artist, Museum Docent, Musician, Composer, Photojournalist, Painter)
Political Campaigns, Fund Raising\
Law Firms
Public and Private School Systems (K-12)
Colleges and Universities
The Media, Public Relations, Journalism, Writing, Historians, Archiving, & Film
Last updated Nov 2017
About the School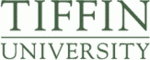 Students have access to some of the best undergraduate and graduate programs and can decide whether to pursue their degree on campus, online, or enjoy a little bit of both. Some of our most popular pr ... Read More
Students have access to some of the best undergraduate and graduate programs and can decide whether to pursue their degree on campus, online, or enjoy a little bit of both. Some of our most popular programs, many of which are nationally recognized, include homeland security/terrorism; sports and recreation management; communication; and business management, to name a few.
Read less