Master of Divine Healing (Online)
Read more about this program on the school's website
Program Description
Master of Divine Healing Online Degree
This online course is taught in English only.
We live in a world where nearly everyone is suffering from some kind of sickness or pain. As a follower of Jesus Christ, you have been commissioned to step forward and do something about it! Demonstrate the love and power of God by healing the sick wherever you go.
Does the Bible really support the belief that Jesus wants to heal today?
Are you ready to increase your personal, experiential knowledge of the Scriptures so it is strong enough to keep your faith solid in the face of opposition?
If so, then a Master's Degree in Divine Healing from Christian Leadership University is exactly what you've been searching for.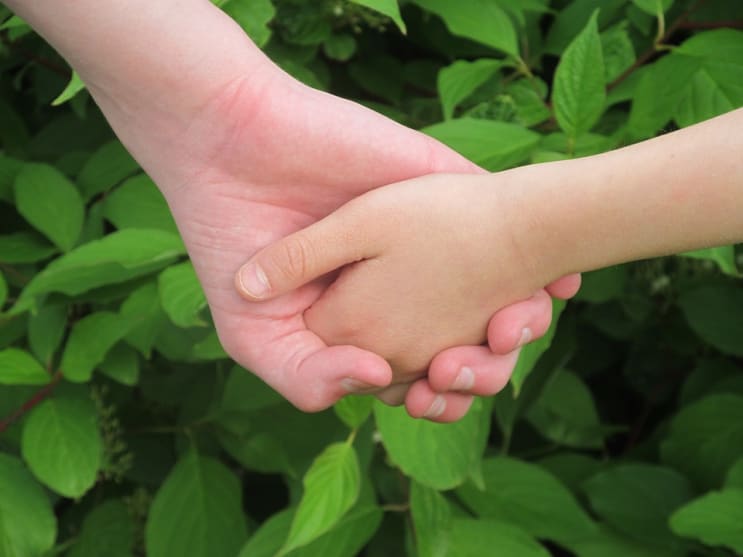 Love_and_Hope / Pixabay
A Master's Degree in Divine Healing that's worth far more than the paper it's printed on.
We believe that experiential knowledge is infinitely more valuable than detached book learning. All the head knowledge in the world will do you little good if you can't make it work in the real world. That's why every step of the way you will be applying what you learn. Each of our Divine Healing courses is refreshingly practical and will guide you step-by-step through the processes and techniques that are used.
The fast track to your degree
You are much closer to your Divine Healing Master's Degree than you realize. Bring in up to 50% of your degree through the combination of transcripts from other colleges and a Life Experience Portfolio. Put your past studies and experiences to good use and earn your Master's Degree in Divine Healing faster than you ever thought possible!
Earn Your Degree from Home
Obtain an accredited Master's Degree in Divine Healing 100% through distance learning.
Divine Healing Degree Fast Start
Earn up to 50% of your Divine Healing Master's Degree through the combination of life experience credit and transfers from other colleges or seminaries.
Why Pay More?
Tuition at CLU is about 1/10th of the average private college, and about 1/4thof a public state college.
Students from developing countries will receive a discount from Christian Leadership University:
If you are ordering a normal 3-credit CLU course, the course tuition is reduced from $300 to $150. Course materials and cost of shipping are extra.
We have more than 20 electronic training modules of our top courses which lead to a Diploma in Applied Spirituality. All materials are instantly available on your computer or smartphone. Normal price per module is $99 - $197, and you may request a coupon that discounts the module to half price. Click here for more information.
CLU is #1 in Revelation-Based Learning
Our unique approach is real life, biblically-grounded, revelation-based learning, authenticated by the voice of God.
Available Courses
REN103 Communion With God
HEA102 Take Charge of Your Health
REN204 Naturally Supernatural
HEA201 Authority of the Believer
REN206 Increasing the Anointing
REN207 Healing Anointing
COU301 Prayers That Heal the Heart
HEA315 God's Provision for Healing
EVA215 Miracle Evangelism
THE208 Church Triumphant
Requirements
Master Degrees require a total of 40 credits beyond a bachelor degree. Students enrolling in a Master program will need to submit an official transcript for their bachelor degree.
If your undergraduate (i.e. bachelor) degree is in an area of Bible or ministry, or is from a Christian school and included courses in Bible or ministry, and you have additional transcript credits which are not part of your bachelor's degree, you will have the option of bringing in up to 10 credits toward your master's degree through transcripts from other schools or documented life experience. If your undergraduate degree is in a field unrelated to spiritual knowledge, all 40 credits must be earned from CLU.
After you take REN503 Communion with God, you will be allowed to follow the leading of the Holy Spirit in choosing the courses you take for your degree, since He knows better than we do what knowledge and skills you will need to fulfill the plans He has for you.
Contact Details
Email: clu@cluonline.com
Phone: 800-466-6961
or
716-681-4896
Fax: 716-685-3908
facebook: https://www.facebook.com/christianleadershipuniversity/
Last updated Sep 2020
About the School
Christian Leadership University brings the Voice of God to every learning experience. It's a unique approach that will transform the way you learn, and you'll never go back to dry studying again once ... Read More
Christian Leadership University brings the Voice of God to every learning experience. It's a unique approach that will transform the way you learn, and you'll never go back to dry studying again once you do it this way!
Read less