Read more about this program on the school's website
Program Description
Create a positive change in the lives of individuals, families and communities.
Counselling skills are growing in demand, both in the counselling room and outside it.
The number of full-time counsellors continues to grow, and counselling skills are becoming increasingly relevant in other professions, such as nursing, social work, teaching, and other community-based roles.
If you are passionate about making a difference to individuals, families and communities, ECU's online Master of Counselling will give you tools that you can apply to a range of settings.
You will develop your capabilities in working with individuals and communities in a way that emphasises cultural awareness and person-centred approaches. You will learn how to translate and deliver counselling across modalities, as well as develop key practices to continue your own development.
You will also benefit from the opportunity to put your skills into practice on placement.
Why Study with ECU Accelerated Online?
Accessible, flexible, and accelerated

Study anywhere, anytime with our flexible online format. Our course is delivered in accelerated mode, allowing you to earn your degree and put your skills into practice sooner.

Fully supported

Be supported throughout your study journey by a personal Student Success Advisor and online learning community of like-minded students and friendly, accessible staff.



Job-ready skills, relevant to the industry

Gain a wide range of skills – identified and designed by industry experts – to meet the complex and evolving needs of individuals and communities.
Who should study this course?
ECU's online Master of Counselling provides advanced, evidence-based counselling knowledge for professionals from a range of disciplines who want to gain effective skills to enhance the wellbeing of individuals, families, and communities.
Students may study this course to prepare to become a counsellor. Alternatively, they may wish to add to their existing skillset in roles including:
Social work
Career coaching
Psychology
Other allied health
Human resources
Youth work
Human welfare roles
What you will learn
Gain skills to effectively adapt to the field as it expands across the digital realm.
Understand how theories and techniques of counselling can be translated and adapted for delivery across a range of modalities to connect with and support people in unique and far-reaching ways.
Local government support/community development roles
Casework
Disability support work
Cognate undergraduate social science or behavioural science
Develop a person-centred approach

Learn how to walk alongside individuals in a process that values difference, supports self-discovery, builds on unique strengths and recognises the interrelationships between individuals, communities, and social structures as important platforms for healing.

Examine the roles of counsellors working at the cultural interface

Learn the skills and abilities needed to work in the community and actively promote a positive sense of identity, culture, and heritage, with particular emphasis on Aboriginal and Torres Strait Islander people and practice.




Explore self-awareness and reflective practice

Engage in self-evaluation, critical thinking, and reflective practice to gain a deeper understanding of the self, and how this interplays with the therapeutic process, personal growth, and ongoing professional development.



What you will study
The course has 12 units of study made up as follows:
Ten core units
Professional field placement (equivalent to two units)
Work Placements
Students will undergo 250 hours of professional placement with an approved organisation, involving individual, group or couple counselling face to face or from a distance (online/remote). This provides you with the opportunity to apply theory to practice in a supervised setting, including 160 hours of 'contact' (observing or conducting counselling sessions) and 35 hours of direct supervision.
The Placement Team works on behalf of students to source placements; however, please note students in rural or remote locations may need to assist with securing a placement (or be flexible on travel and location of placement). Students undergoing a placement will also require the satisfactory completion of a Working With Children Check and National Police Check, and many agencies will require an interview with students prior to starting.
Note: Depending on your location, you may be required to travel to a nearby major city for the three-day intensive and placement components of the Master's course. Contact one of our Student Enrolment Advisors to discuss your circumstances.
You also have the option of studying the Graduate Certificate of Counselling.
Core units
Foundations of Counselling Practice (Graduate Certificate)
Theories and Techniques in Counselling (Graduate Certificate)
The Role of the Counsellor (Graduate Certificate)
Ethics in Counselling
Counselling in a Digital World
Trauma-Informed Counselling
Child and Adolescent Counselling
Counselling at the Cultural Interface: Aboriginal and Torres Strait Islander People and Practice
Mental Health Counselling
Advanced Theories and Techniques in Counselling
Plus
Professional Field Placement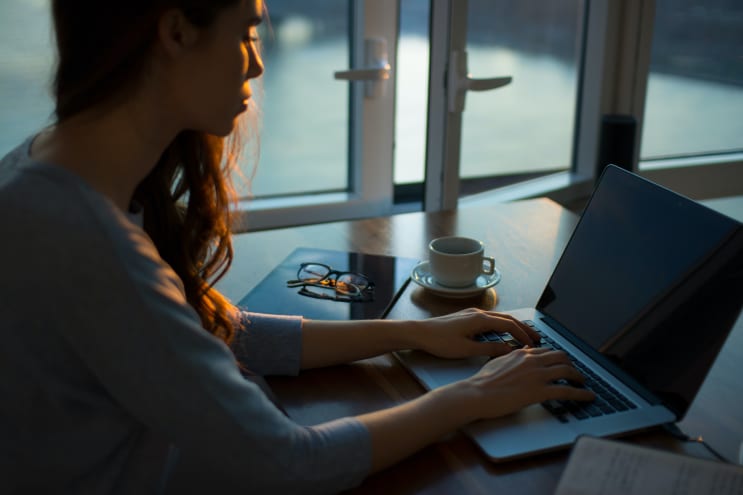 Student Support
Not only will you be supported by the academic staff, with feedback and answers to your academic-related questions, but you will also receive dedicated one-on-one support for all non-academic queries from your Student Success Advisor. They are available via phone or email and provide motivation and guidance to support you to achieve your study goals.
Assessment
Assessments vary from unit to unit. Please check with your Course Coordinator or Student Success Advisor about each unit assessment requirements. Assessments may include case studies, reviews, reports, portfolios, applied projects, and presentations. We do not hold exams for 100% online programs.
Entry criteria
Course admission requirements
A Graduate Certificate of Counselling, with equivalents, considered.
A personal statement about motivations to complete the course.
Submission of academic transcript, two referee reports and an online interview.
Academic Admission requirements (Band 6).
English Language requirements (Band 4).
Students looking to enter the Graduate Certificate of Counselling are required to submit documentation covering points four and five. Points two and three are covered during the Graduate Certificate component of the course.
FEE-Help
The government loan scheme that applies to most postgraduate courses is known as FEE-HELP. Australian citizens and holders of a Permanent Humanitarian visa who are residing within Australia are eligible to access FEE-HELP. Using this program, you can borrow enough money from the Commonwealth Government to cover your course fees. Once your income reaches a certain level, you will pay the loan back via the tax system.
How to apply
Give us a call

We're here to support you. You can phone and speak with one of our Student Enrolment Advisors before you begin the application process to talk through any questions you may have and help you with your application.






Gather your documents

Your Student Enrolment Advisor will advise what you will need to accompany your application. Documents for a strong application often include transcripts, certificates to verify previous studies and work experience evidence.





Apply now

Visit our website and go to our application system. The great news is you don't have to complete the whole application in one sitting; you can save it and come back later.

To apply, you will need the course name and code, as well as scanned, certified copies of supporting documents.
Studying online with ECU
ECU Accelerated Online enables you to fit study around your life and graduate sooner than traditional part-time study. Delivered in a flexible online format and with six study periods a year, you could complete the Master of Counselling in as little as two years, meaning you can take advantage of the growing employment opportunities sooner.
Designed to meet best practice online learning standards and using the latest learning technology, the Master of Counselling will give you the same quality of education and learning outcomes that you would receive if studying on campus.
Last updated Sep 2020
About the School
Edith Cowan University is a young and progressive university with a strong reputation for excellence in teaching. We have been rated the maximum of five stars for teaching quality 12 years in a row. F ... Read More
Edith Cowan University is a young and progressive university with a strong reputation for excellence in teaching. We have been rated the maximum of five stars for teaching quality 12 years in a row. Fit study around your life and graduate sooner with our flexible and accessible accelerated and 100% online postgraduate courses.
Read less