Master of Arts in Transformative Leadership (Online Program)
Home ›
MA ›
Master of Arts in Transformative Leadership (Online Program)
Program Description
CIIS's innovative online Transformative Leadership MA focuses on mobilizing the imagination, creating a vision, developing skills for personal and social transformation, and applying them in the world.
In an era of rapid change and social transformation, contemporary models and myths of life and leadership are crumbling and alternative opportunities are emerging. The Transformative Leadership program mobilizes students' creativity to facilitate personal and social transformation in order to develop novel ways of living, working, and leading. Students find a supportive and stimulating environment where they can explore creative and practical opportunities to reflect on life, work, and leadership. Students can explore and apply insights gained through an engagement with cutting-edge research, and experiential and practical pedagogies in areas such as leadership, creativity, spirituality, and social justice, to support them in and developing valuable skills to make their vision a reality.
The Transformative Leadership program invites students to engage in a profound questioning of the assumptions about what matters most to them and to address the implications and applications to practice. Reflection and theory are united with practice by focusing on the development of capacities to envision, initiate, and engage in transformative change processes.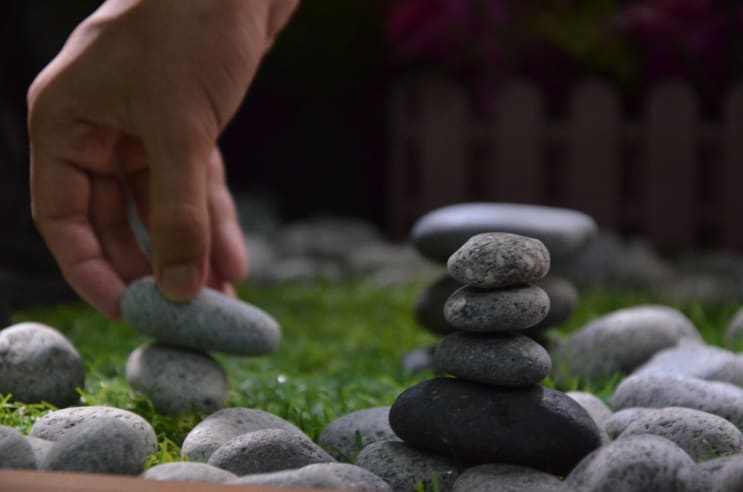 About the Program
Change yourself - Change the world.
The world is transformed by how we are in it. We are all participants-both leaders and followers.
How does this integral awareness open the way to becoming a transformative leader, one, who in a relationship with diverse others, perpetually sees beyond the horizon of convenient knowing and conventional doing and being?
Those of us who seek a more compassionate, just, and the wise world, come together in this program, to inquire, learn, reflect, and practice meaningful leadership at personal, community, and organizational levels.
Transformative leadership is a cyclical, generative process, that is adaptive to ever-changing contexts, people, and social realities and supports self-transformation in the service of transforming the world.
Become the adept leader you want to be with the capacities and skills that transform. A transformative leader:
Recognizes that leadership is a process, not a role
Engages in self-inquiry with tools such as 360-feedback process, Synergic Inquiry, cycles of action and reflection, and contemplative practices
Understands principles of complexity, using systems thinking to recognize leverage points for change
With others, re-frames problems in ways that inspire multiple approaches and novel solutions
Artfully holds space for different and competing perspectives
Works synergistically with diverse stakeholders
Practices centering processes and mindful action
Continually reflects deeply about personal leadership philosophy and values and enacts them
Fosters a caring, receptive presence in group work
Facilitates multiple ways of knowing to access entrenched assumptions
Embraces uncertainty
Communicates thoughtfully and effectively in print, online, and face-to-face
Conducts Basic Qualitative Research to understand individual and group ways of making meaning and interpreting experience.
Steps more assuredly down one's perpetually uncertain path.
Capstone Action Project
Throughout the program, hone more complex and creative ways of knowing and relating, and doing. Allow these capacities to evolve a leadership philosophy to guide the design and implementation of a culminating project that is personally meaningful. Receive ongoing support from faculty, learning peers, guest speakers, texts, practicums, and the communities and coalitions drawn to each project.
The Capstone Action project potentially seeds small and large changes. The project can become a catalyst for deepening a current career or creating a new one.
Curriculum
Transformative Leadership is designed as a 36-unit online master's program. Students meet in person twice a year in the Bay Area for a six-day residential intensive and complete the remainder of the coursework online.
Because intensives are an essential aspect of the learning experience, participation in the intensives is mandatory.
I. Required Core Courses-27 units
1st Semester (fall)
2nd Semester (spring)

TLD 6001 Residential Intensive I (Required in person. 0 units)
TLD 6125 Leadership: Models, Maps, and Metaphors (3 units)
TLD 6130 Ways of Relating: Interpersonal and Group Dynamics (3 units)
TLD 6300 Ways of Knowing: Systems and Metaphors (3 units)
TLD 7996 Integrative Seminar (1 unit)

TLD 6002 Residential Intensive II (Required in person. 0 units)
TLD 6145 Leadership, Pluralism, and Creativity: Diversity in Action (3 units)
TLD 6325 The Leadership Experience: Understanding the Will to Lead (3 units)
TLD 7997 Integrative Seminar (1 unit)

3rd Semester (fall)
4th semester (spring)

TLD 6003 Residential Intensive III (Required in person. 0 units)
TLD 6349 Creating Communities and Coalitions (3 units)
TLD 6635 Transformative Leadership: Leading Ourselves among Others (3 units)
TLD 7998 Integrative Seminar (1 unit)

TLD 6004 Residential Intensive (Required in person at the start of every semester. 0 units)
TLD 7999 Capstone: Action Project (3 units)
II. Electives-9 units
Electives may be taken from both the Transformative Leadership and Transformative Studies programs.
Admission Requirements
Focused on building each student's individual capacity for leadership, this program helps participants articulate their own vision and philosophy and apply their learning in life and work. The program is ideal for individuals looking for an opportunity to explore what is truly meaningful to them and develop the skills to make their vision a reality. Personal growth takes place in our committed, online community of learners, which can connect students and faculty from anywhere. The potential reach of the online medium encourages a global perspective.
Application Requirements
Online Admissions Application
Begin the application process by submitting an online graduate application and submitting the non-refundable $65 application fee payment.
Degree Requirement
An undergraduate degree (BA, BS, or the equivalent) from a regionally accredited institution.
Minimum GPA
A GPA of 3.0 or higher in previous coursework is required. However, a GPA below 3.0 does not automatically disqualify an applicant and CIIS will consider a prospective student whose GPA is between 2.0 and 3.0. These individuals are required to submit a GPA Statement and are encouraged to contact the Office of Admissions to discuss their options.
Transcripts
Official transcripts from all accredited academic institutions attended where 7 or more credits have been earned. If transcripts are being mailed to CIIS, they must arrive in their official, sealed envelopes. Transcripts from institutions outside the US or Canada require a foreign credit evaluation through World Education Services (WES) or CIIS will also accept foreign credential evaluations that are in a comprehensive course-by-course format from the current members of the National Association of Credential Evaluation Services (NACES).
Autobiographical Statement
A four-to-six page (typed, double-spaced) self-reflective autobiographical statement discussing your values and aspirations, and the life experiences that have led to your decision to apply.
Goal Statement
A one-page (typed, double-spaced) statement of your educational and professional objectives.
Resume
Two Letters of Recommendation
Recommenders should use standard business format and include full contact information-name, email, phone number, and mailing address.
Academic Writing Sample
A writing sample of eight to ten pages (typed, double-spaced) that demonstrates your capacity to think critically and reflectively and demonstrates graduate level writing abilities. A sample that uses outside sources must include proper citations. You may submit copies of previous work, such as a recent academic paper, article, or report that reflects scholarly abilities.
International Students
Please note: International students and individuals who have studied at institutions outside the US and Canada have additional requirements.
Last updated Dec 2020
About the School
California Institute of Integral Studies (CIIS) is an innovative, forward-thinking university based in San Francisco, California.
California Institute of Integral Studies (CIIS) is an innovative, forward-thinking university based in San Francisco, California.
Read less