Master of Arts in Technical Communication
Home ›
MA ›
Master of Arts in Technical Communication
Program Description
The Master of Arts in Technical Communication provides students with advanced study of technical and professional writing. By learning theory and applying it actively to coursework, students in this program develop essential workplace skills:
Communicate technical information clearly and efficiently for audiences who have nontechnical backgrounds.
Design documents that are both useful and appealing to users.
Produce documents for print, web, video, and multimodal distribution.
Manage large communication projects.
This 36-hour program prepares students to enter a variety of fields, including medical writing, software design/documentation, procedural writing, web authoring, and more.
It's not just for English Majors
In the last decade, the landscape for creating, maintaining, and communicating information has changed drastically. Established professionals who didn't study English or writing for their undergraduate degrees still find themselves having to present complex information across a variety of media—from video to social media to complex written documents. Employers expect their employees to know what to say, when to say it, and how. SHSU's MA in Technical Communication will provide you with the theory and practice to communicate your expertise.
What is Technical Communication?
Technical communication is a broad term used to describe the work done by these types of professionals:
Technical Writers and Editors
Indexers
Information Architects
Instructional Designers
Usability and Human Factors Professionals
Visual Designers
Web Designers
Trainers and E-Learning Developers
Teachers of Technical Communication
Content Marketers
Though some of these jobs may appear unrelated, they all have the common goal of taking complex information, synthesizing it with a knowledge of how to make that information usable, and communicating it according to audiences' needs.
Why Should I Study Technical Communication?
Technical Communication is a great field of study for multiple reasons:
U.S. News & World Report ranks Technical Writer as #1 in Best Creative and Media Jobs and one of the Top 100 Best Jobs. (USNews)
People need clear, understandable information. The Bureau of Labor Statistics explains: "The growing reliance on technologically sophisticated products in the home and workplace and the increasing complexity of medical and scientific information needed for daily living will create many new job opportunities for technical writers" (B.L.S. Occupational Outlook Handbook).
Technical Communication is projected to grow at a rate of 11% through 2026—over 50% faster than average jobs (B.L.S.).
Technical Communicators are in demand. The median 2017 salary for this field was $70, 930 per year. In the Houston metroplex, the 2017 average salary was over $73,000 per year (B.L.S.).
Quick Facts
$1,000 scholarships for new 100% online students
Around the clock support
About Your Degree
At SHSU Online, we understand that your degree needs to work for you. Your degree isn't just a piece of paper — it signifies your accomplishment and expertise to the world.
Accumulating Credit

You earn a degree from SHSU by accumulating course credit hours.

All Credits Are Equal

You earn course credit hours by completing in-person courses and/or online courses, or through transferred credits from another institution.

Your Degree Will Not Say "Online"

Neither will your transcript— even if you earn all of your course credit hours online. Your degree will be the same regardless of how you earn your credit hours.

All SHSU Degree Programs Are Fully Accredited

Sam Houston State University is accredited by The Southern Association of Colleges and Schools Commission on Colleges. Some programs are also accredited by a governing professional body.
Program Breakdown
Catalog Entry: Master of Arts (MA)
Length: 36 Credit Hours
Enrollment: Fall, Spring, Summer
Admissions
Students applying for admission to the Master of Arts in Technical Communication should submit the following materials to the Office of Graduate Admissions:
Graduate Application: the Graduate Application is an institutional application required by SHSU. Students must provide biographical and educational information and information relevant to determining the State of Texas residency.
Application fee: An application fee is required for all applications to graduate programs at SHSU.
Transcripts documenting all prior degrees.*
Expected undergraduate GPA of 3.0 or higher in the undergraduate major. Applicants with a GPA of less than 3.0 in the undergraduate major are encouraged to submit additional information (e.g., GRE scores, a narrative explaining why the GPA isn't indicative of the applicant's academic/professional potential, etc.) to support consideration for admittance.
3 references: Provide a reference sheet containing the name, organization, job title, phone, and email address for each of 3 references.
A personal statement of intent (750–1000 words) explaining the applicant's perceptions of technical communication and thoughts about how the M.A. in Technical Communication might apply to the applicant's professional goals.
Résumé
*Applicants may submit unofficial transcripts for review by the admissions committee. However, under university policy, admission decisions are contingent upon receipt of official transcripts.
The Admissions Committee will review applications for completeness before conducting a holistic review for competitive admission to the program. Incomplete applications will not be reviewed.
Curriculum
Master of Arts in Technical Communication
Required Courses

ENGL 5384 Rhetoric & Composition Theory, 3 hours
MGMT 5325 Project Management, 3 hours
TCOM 5310 Technical & Prof Writing, 3 hours
TCOM 5320 Managing Digital Documentation, 3 hours
TCOM 5330 Technical Style and Editing, 3 hours
TCOM 5340 Digital Literacies, 3 hours
TCOM 5350 Professional Proposal Writing, 3 hours
TCOM 5360 Ethics in Professional Writing, 3 hours
TCOM 5380 Document Design, 3 hours
TCOM 5395 Internship and Capstone, 3 hours
TCOM 5399 Writing in the Field, 3 hours
TCOM 6300 Portfolio, 3 hours

Total Hours: 36
Marketable Skills
The Texas Higher Education Coordinating Board (THECB) marketable skills initiative is part of the state's 60x30TX plan and was designed to help students articulate their skills to employers. Marketable skills are those skills valued by employers and/or graduate programs that can be applied in a variety of work or education settings and may include interpersonal, cognitive, and applied skill areas.
The MA in Technical Communication is designed to provide graduates with the following marketable skills:
Content creation and management
Process development and documentation
Usability research and development
Proposal and grant writing
Document and interface design
Last updated Aug 2020
About the School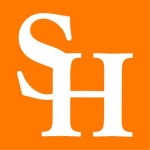 For more than 137 years, Sam Houston State University has been preparing students for meaningful lives of achievement. Its motto, "The Measure of a Life is its Service," echoes across SHSU's seven col ... Read More
For more than 137 years, Sam Houston State University has been preparing students for meaningful lives of achievement. Its motto, "The Measure of a Life is its Service," echoes across SHSU's seven colleges and beyond its Texas campus through student research, creative endeavors, service learning, volunteering and more.
Read less