Master of Arts in Global Leadership
Home ›
MA ›
Master of Arts in Global Leadership
Program Description
Overview
The MA in Global Leadership is a 36-credit, blended program, comprised of online learning and intensive on-campus residencies designed to build and enhance globally minded leadership and management capabilities.
Who It's For
This program is well suited for professionals and executives who work in a global context within their own country or an international setting and who wish to be more globally minded, self-aware and resilient. They are able to work with people of diverse needs and cultural backgrounds and are anchored to values of social purpose and sustainability. This includes professionals who work or desire to work in community-based organizations, government organizations, international NGOs, international government organizations, indigenous organizations, international training or institutions of higher education or other types of organizations that have a globally oriented social purpose or peacekeeping mission.
While the 24-month regular option allows students to continue to work while completing the program, the 13-month intensive option is better suited for individuals wishing to dedicate their complete attention to their studies or at least working in a reduced capacity.
Blended Delivery Model
The MAGL program is typically offered as a 24-month program; however, students can also choose a 13-month intensive option in which they double the number of courses taken at a time allowing them to complete their program in close to half of the time.
Online Learning
The majority of this program is experienced through online learning. Online courses enable you to meet the demands of work and family while studying. Using our web-based learning platform, you will access your reading materials, complete individual and group assignments, and engage with the rest of your classmates and instructors, online from anywhere. Each online course varies in length, with short breaks between courses.
On-campus Residency
During the course of your two-year program, you will attend one, two-week on-campus residency and one, one-week on-campus residency. Here you'll interact face-to-face with your instructors, cohort, and team. You'll have set class hours as well as homework and meetings outside of class hours, making this an intensive and rewarding time.
Specific topics covered in the program include:
the competencies of global leadership as foundational knowledge for all professionals and business executives working in an international context or having global purposes,
drivers of global change and how to respond to them
the socio-political and economic analysis in the global context,
social purpose organizational dynamics and performance,
models of community development
how to manage conflict and tensions across multi-cultural contexts,
strategic analysis and decision making,
intercultural communication and skill building, personal resiliency and adaptability.
project management and evaluation, and,
stakeholder analysis, and authentic collaboration.
The first course of the program is online and addresses the foundations of global leadership. During the program, students are required to participate in a two-week on-campus residency. The residency course is followed by a second one-week residency and four elective online courses.
The program courses specifically support the development of core knowledge, aptitudes, and skills of global leadership at the personal, community, and organizational levels. Elective courses will further support students to explore topics of interest and/or relevance in specific sectors of practice. Elective offerings also include an international field trip to embed experiential practice with theory.
MA in Global Leadership graduates will develop the competencies to lead and manage change processes, build collaborative teams, create effective interagency partnerships, design and evaluate programs, foster innovation, and creativity, communicate results and work effectively and respectfully across cultures, generations, and contexts.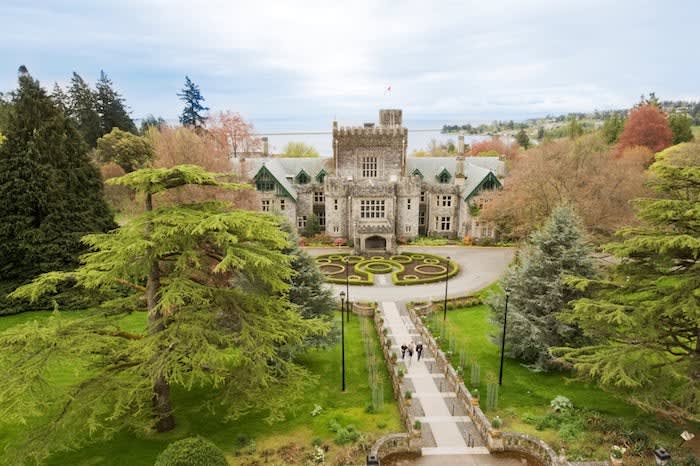 Outcomes
Graduates will be able to apply practical tools and strategies to address issues, challenges, and opportunities related to global leadership including;
personal awareness working in a global context,
leading in a diverse global context,
driving sustainable change in complex environments, and
building global networks to support life-long learning, continued growth, and development in the global context.
Last updated Dec 2020
About the School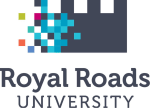 Located in one of Canada's most beautiful National Historic Sites, Royal Roads University has a long history of excellence. In 2015, we celebrated 75 years of leadership and learning - 55 years as a m ... Read More
Located in one of Canada's most beautiful National Historic Sites, Royal Roads University has a long history of excellence. In 2015, we celebrated 75 years of leadership and learning - 55 years as a military college and 20 years as a public applied research university.
Read less