Master in Transportation Management with a major in Traffic, Mobility and Road Safety
Home ›
Master ›
Master in Transportation Management with a major in Traffic, Mobility and Road Safety
Read more about this program on the school's website
Program Description
The general objective of the Master's Degree in Transport Management, mention in traffic, mobility and road safety is to train technicians in logistics management and land transport engineering, who can access all professional attributions in the analysis, management and optimization of logistics systems and Of transport.
The master's degree aims to:
The Promote professional development related to transportation planning, regulation and management.
Develop technical and analytical capacities for the elaboration of diagnoses, design, monitoring and evaluation of transportation policies and programs.
Promote multidisciplinary approach techniques to propose answers to transport and mobility problems.
Generate the capacity for transportation planning, and the capacity for innovation in the matter.
Train professionals with capacity that can be reproduced in other teaching instances.
Professional outings
At the end of the master's degree you will be prepared to work on:
Accredit theoretical and practical experience in the area of transport, traffic, mobility and road safety.
Be trained to carry out diagnosis, design, monitoring and evaluation of transportation policies and programs.
Direct analysis processes of the traffic intelligence and road safety framework at urban and rural levels.
Advise the transport management units of the Decentralized and National Autonomous Governments.
Be a consultant in the development of transport and road safety projects.
Overcoming this mastery you will get
Title
Master in Transportation Management with a Mention in Traffic, Mobility and Road Safety from the International University of Ecuador UIDE (Postgraduate degree registered at CES and recognized by SENESCYT, valid in Ecuador).
Approved
Own Master's degree in Traffic, Mobility and Road Safety certified by the Nebrija University of Spain
Professional Master in Traffic, Mobility and Road Safety by IMF Academic Institution of Spain
* Title issuance fees not included.
Training
Multiple skills that will open doors for you.
Employ methodologies, develop techniques and use tools that make the most of their skills and knowledge to carry out accident reduction programs related to vehicle use and pedestrians, the main sources of accidents.
Apply quantitative and qualitative research tools to reduce traffic accidents and, additionally, generate economic value and reduce operating costs.
Apply strategies to define mobility and road safety plans, which contribute to the reduction of traffic accidents.
Online methodology
The Online Master is based on a practical methodology and focused on the labor market. Therefore, from the beginning to the end of the program, all theoretical knowledge is projected onto a practical case study, from which its data and problems will be analyzed and discussed, actively contributing to the progress of the course with supported and relevant contributions.
For quality assurance, there is a suitable technical team with learning resources and technological platforms that guarantee its execution. The technological model that the online modality uses is e-learning supported by the Moodle LMS Learning Management System. It is a platform that, through a course management system, helps to develop its learning model based on autonomous, independent, guided, collaborative and cooperative work.
Virtual Campus: The Virtual Moodle Platform v3.1.
Blackboard Collaborate.
Virtual Libraries.
Teaching activities - Assisted and Collaborative: tutorials, group discussions, research work. Practical Activities of Application and / or Experimentation: resolution of practical cases and workshops and exercises Autonomous Work Activities: forums, questionnaires, tasks, readings.
The methodology is 100% online:
Real Time - Synchronous: Virtual tutorials, chat.
Deferred Time - Asynchronous: autonomous work, practical activities.
Admission profile
Third-level graduates who can preferably access the program belong to the broad field of Services in accordance with the nomenclature of professional titles and academic degrees. But, due to the nature of the program, applicants who have a third-level degree in a different broad field must demonstrate professional or academic experience in positions or activities related to transportation, traffic, mobility and road safety management.
Admission
Necessary documents
Copy of the third level degree certificate in SENESCYT and in the case of foreign degrees, these must be apostilled or legalized by consular channels.
Copy of personal documents: ID, voting slip, passport-size photo.
Curriculum vitae.
Preferably one year of proven professional experience (labor certificates).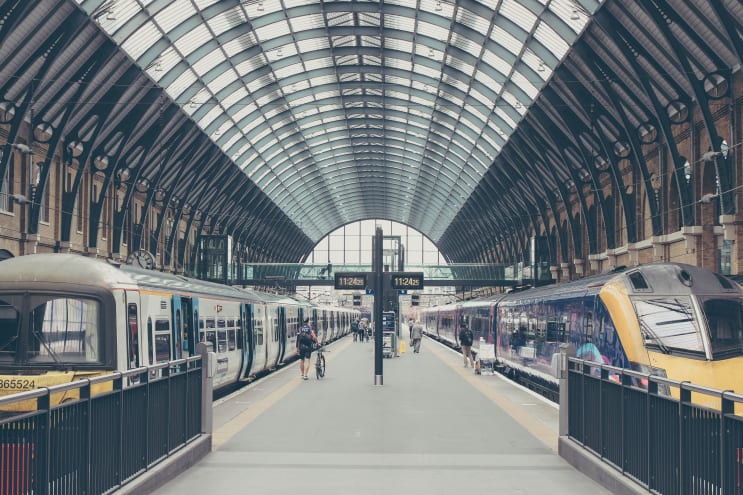 Contents of the program
Introduction to traffic and road safety
Origin and fundamental concepts of traffic
Concept of road safety, evolution and trend
Socio-economic and environmental impact of transport
Accident epidemiology
Mobility and accessibility plans
Road safety measures and applications
Legislation and legal framework of transport
History and evolution of traffic legislation
General vehicle regulations
General regulation of drivers,
General traffic regulations
Infrastructures in road safety
Road networks and their powers
Classification, typology and design of roads and tracks
The role of infrastructure in active and passive safety. Traffic engineering
Security control centers for traffic management and control
Conservation and maintenance of infrastructure and roads
Inspection and safety audit in road infrastructures
Specific infrastructures for the transport of goods and passengers
Smart infrastructures. Horizons and remnants of the future
Vehicle agent
Motor Vehicle Parts and Systems
Maintenance and technical inspection of the vehicle
Active vehicle safety
Passive vehicle safety
Post accident safety
Differentiating security elements by type of vehicle
Software maintenance and management
Vehicle fleets. The new generations of vehicles
Human factor in driving
Psychological processes and their influence on driving
Physiological factors influencing driving
Drugs as a risk factor in driving
Types of driving
Vulnerable users in traffic
Driver training, competence and aptitude
Dangerous driving behaviors and attitudes
Operational, business and industrial environment in road safety
Passenger transport companies
Freight transport companies
Vehicle and special transport companies
School and minors transportation
The social environment of road transport
Urban and Metropolitan operational environment
The interurban operational environment
Preventive methods of road safety
Defining aspects of the accident
Accident investigation: data collection
Accident investigation: investigation methods
Liability for traffic accidents. Obligatory insurance
Traffic accident investigation techniques, methods and processes
Education and training on road safety
Initial training and retraining of drivers
Preventive road safety methods applied to the vehicle fleet
The role of the DGT and the police forces in surveillance
Standardized traffic, mobility and road safety management systems
How to create and improve a mobility plan with road safety factors
How to create a comprehensive road safety management system
Road safety audits
Miscellaneous tools for road safety management
Standardized road and operational safety certifications
Risk management in transport and the OHSAS standard
The culture of occupational road safety: reality, challenges and objectives
Degree plan and integrated management systems
Integrated management and social responsibility systems
Design and implementation of projects with applied research and / or development components
Design and writing of high-level professional articles
Analysis of practical models for the development of the exam of complex character
Last updated Sep 2020
About the School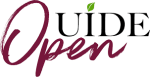 OpenUIDE nace con el objetivo de ser la Universidad a distancia de referencia en el Área Andina. Respaldada y avalada por la Universidad Internacional del Ecuador, una universidad joven, innovadora, p ... Read More
OpenUIDE nace con el objetivo de ser la Universidad a distancia de referencia en el Área Andina. Respaldada y avalada por la Universidad Internacional del Ecuador, una universidad joven, innovadora, positiva, proactiva y visionaria. La UIDE en menos de dos décadas ha construido uno de los campus más hermosos de América Latina, ha establecido sedes en diferentes ciudades del Ecuador, y ha consolidado importantes vínculos internacionales con instituciones educativas de prestigio mundial.
Read less