Master in Training in Industry 4.0 and Digital Transformation
Home ›
Master ›
Master in Training in Industry 4.0 and Digital Transformation
Program Description
In UADIN , University of Development and Innovation, together with UDIMA , the distance University of Madrid, we want to contribute with an Integral Training for Industry 4.0 and for this we have created a Master in Training in Industry 4.0 and Digital Transformation .
The student will finish the training with knowledge, experience and confidence to direct the transformation of the industry to a 4.0 model in an integral way. We have the collaboration of the best technology manufacturers for Industry 4.0 in the market and of course of an international nature.
An Innovative Directive Training Program
In a few years, revolutionary methods and technologies have appeared that are offering enormous opportunities for optimization in the design, construction, manufacturing, maintenance and exploitation processes of any type of product, installation or infrastructure.
The Master in Management Training in Industry 4.0 program is an innovative program of managerial training, which offers the greatest professional projection in the current digital era, training participants to cover the current deficit of digital managers that companies require in digital transformation processes in Industry 4.0.
The Master program in Management Training in Industry 4.0 offers advanced training in the techniques of the industry 4.0 methodology.
You will learn how to design them, apply them with a strategic approach and how to implement them in organizations.
You will discover new technologies such as Machine learning, additive 3D manufacturing, big data, IOT platforms ; as well as new tools to identify new more competitive innovative business models.
goals
Objectives of the block in digital transformation.
Understand the need for change and become a promoter of it within your organization.
Implement and lead business digitalization strategies in all functional areas of an organization.
Understand and adopt new forms of work structuring.
Develop managerial and management skills to be a 21st century professional
Make the Development Plan of a digital business.
Objectives of the implementation block in industry 4.0
Know the implications of the process of digital transformation of the industrial company, as well as analyze the requirements to start and develop this process.
Know the systems of industrial control, plant information and corporate information, as well as its application in production processes and production management.
Know and apply the standards and emerging architectures in the field of industry 4.0 to face the convergence between the world of operations (OT) and that of information technology (IT).
Know and apply additive manufacturing technologies (3D printing) and apply them to the design and manufacture of new products.
Know and apply the advances in the field of industrial robotics, especially in terms of collaborative robotics, and its application in the field of production processes.
Know and understand the dynamics of the smart factory and its relationship with the development of new business models.
Know and understand the new requirements to compete that the industrial company has in a globalized economic environment, paying special attention to the management of the technological innovation process.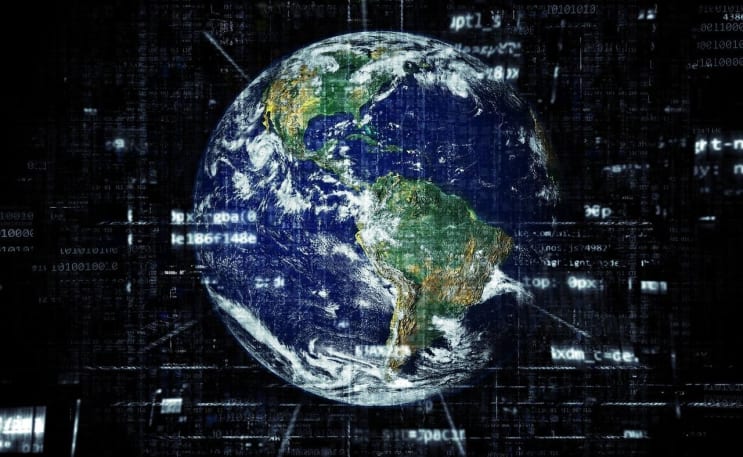 TheDigitalArtist / Pixabay
Temary
Digital Transformation / Industrial Digitization
The digital transformation plan
Digital Competences - Management of digital change in organizations
(HR) Management skills for the online environment
(MK) Clients and digital communication strategy
(Sales) Negotiation in the digital environment
(PM) The Project Manager of Industry 4.0
(Procurement) Integral Logistics 4.0 - Advanced Supply Chain Management,
(Finance) Finance and management control in the digital environment
The factory of now and industry 4.0 - Industrial Implementation
The factory of now and industry 4.0
Explanation, technologies, changes and challenges related to Industry 4.0
Industrial Planning
KETs (Key Enabling Technologies) for Industry 4.0.
Manufacturing intelligence Machine learning systems for the area of operations
Far beyond SMED and cells - External agility and flexibility
From continuous improvement and deployment to integrated cycles of continuous improvement
Smart Maintenance Advanced integral maintenance
Efficient Industrialization to achieve robust processes
Industrial Planning (demand generation, planning and sequencing)
How Artificial Intelligence will change our future
Internet of things IoT
Global vision of Big Data
The ERP Industrial - world in the cloud - SAP
3D additive manufacturing
Lean Digital
Monitoring - Protocols - Storage technologies
Cybersecurity
Methodology
Our methodology is based on an innovative pedagogical model that allows students to learn in a 100% online environment simulating the complex professional world they face every day within companies. The teaching focuses on the realization of different consecutive modules that address the different subjects of the curriculum to be able to advance the learning process in a flexible and organized way . The program has as a fundamental pillar the student. That is why, a personalized follow-up is carried out throughout the academic year in which students will be able to count on the support of their academic Mentor , an academic figure that accompanies the student throughout their training, for which they will also have:
Participatory Master Sessions
Learning through case studies
Case studies and success stories
Tutorials
Workshops
Collaborative tools, Teams
Own social network
Admission
The admission process tries to guarantee the affinity between the student and the training program that is to be carried out.
In the process, professional experience and previous studies carried out by the student are analyzed. In order to maximize the use of training, we talk with each student so that they can develop an ideal relationship between the rest of the students and teachers.
To complete your application it is necessary that you provide the following documents so that the Admissions Committee can assess your profile:
Fill in your request.

Documentation that you must attach when required:

Photocopy of the Passport or National Identity Document.
Include CV if you want to expand the information.

Personal interview: if a personal interview is required by the admissions committee.

Acceptance: after the interview the acceptance or not of admission to the training will be communicated. In case of being accepted, we will provide you with all the necessary information to formalize your place reservation.

Place reservation: once you have the acceptance you can confirm your place by formalizing the payment of the reservation.

Seats are granted in order of reservation. Once the existing places have been completed, students enroll in the waiting list for the next call.
Professional outings
We train managers with digital mindedness capable of developing agile, flexible organizations, supported by a collaborative work culture, capable of incorporating talent, new profiles and digital professions necessary to deepen the digitalization of the company and the development of the organization towards Industry 4.0 You will get the following skills:
Lead the design and management of business digitalization projects, especially in the industrial sector.
Know the data collection techniques and apply data analysis and visualization techniques to draw conclusions.
Design and execute industrial cybersecurity models according to the needs of each company.
Create a technological solution based on the Internet of Things and apply IoT platforms with current industrial systems.
Apply the main technologies of the 4.0 ecosystem (robotics, intelligent systems, 3D printing, simulation, big data, cybersecurity) to real business cases.
Opinions
Pedro Martel
Purchase Manager at Grupo Kalise
Practically everything I liked, although we are already involved in this world of shopping, things are seen that we do not appreciate every day and that helps us improve the system.
Borja Neighbor
Purchasing Manager at Grupo Nortempo
The willingness of the tutor to help and adapt to the needs of each student.
Juan Andrés Collazos
Purchasing Manager at Zener
The positive feelings, the amount of knowledge acquired and, above all, professional growth that I have obtained have been enormous. Eager to continue training with UADIN. Highly recommended.
Obtained title
Double Degree: 60 ECTS credits
Issued by:
UADIN Business School
UDIMA Distance University of Madrid
Last updated Mar 2020
About the School

En UADIN, Universidad para las Competencias Digitales, se han desarrollado diferentes propuestas formativas con la que se pretende entrenar las Competencias Digitales, una formación especializada en l ... Read More
En UADIN, Universidad para las Competencias Digitales, se han desarrollado diferentes propuestas formativas con la que se pretende entrenar las Competencias Digitales, una formación especializada en las disciplinas que preparan al alumno para afrontar los retos de la transformación digital: marketing digital, e-commerce, digital business, tecnología, y las nuevas formas de comunicación on y off-line, con el cliente. En cada área competencial se han identificado diferentes Skills dentro del ecosistema digital, competencias específicas y relacionadas entre sí; y, además, se han descrito tres niveles de formación que dibujan una línea general y continua respecto a la adquisición de la competencia: Master, Master Executive y Carreras Profesionales.
Read less