Program Description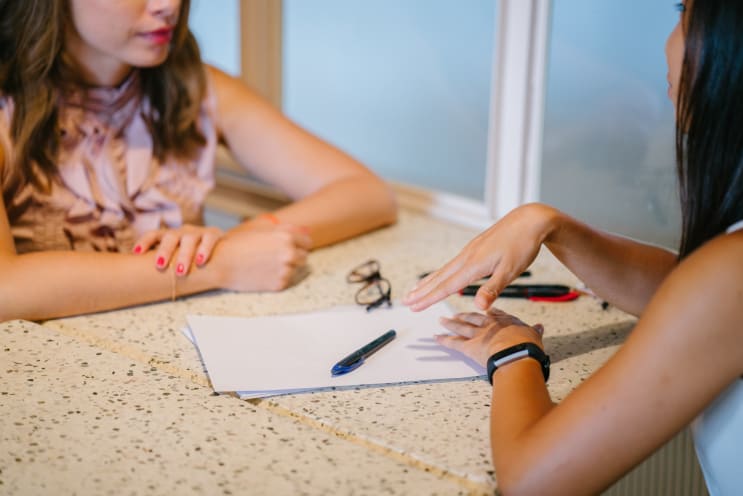 The Master in Third Generation Therapies focuses on the training of professionals specialized in the new psychological techniques of the third wave from cognitive behavioral psychology, emphasizing its application in the clinical setting.
This new group of psychological techniques focused on the context, seek to expand the limits of the previous waves and allow to include all kinds of patients regardless of the complexity of their case. Through this Master, you will learn the tools to work with heterogeneous profiles of patients who, with previous cognitive behavioral interventions, were excluded.
With the continuous training that you will receive at ISEB, you will become a professional of the main Third Generation Therapies such as Acceptance and Commitment Therapy (ACT) or Mindfulness. Through the knowledge acquired, you will be able to choose the most appropriate technique for each patient through their evaluation.
By studying at ISEB you will receive the advice of experts and tutors who, together with the study methodology, will ensure your professional success.
Who is it for?
The Master in Third Generation Therapies is aimed at those professionals, psychologists or workers from related disciplines, who seek to complete and / or complement their knowledge in the management of new therapies for cognitive behavioral intervention.
goals
Know the theoretical and practical bases of the main Third Generation Therapies

Know the use of Third Generation Therapies in clinical practice

Learn to carry out contextual evaluations of patients and identify the most appropriate therapy in each particular case

Practically apply Third Generation Therapies and perform an evaluation and interpretation of the results obtained

Learn to assess the results of the interventions and propose effective actions based on these

Design, plan and implement comprehensive therapeutic programs

Learn to manage the resources available to carry out the required interventions

Developing necessary skills as a therapist, such as empathy
Professional outings
The Master in Third Generation Therapies gives you the knowledge and skills necessary to develop your career as:
Specialist in the application of psychological treatments with Third Generation Therapies

Specialist in the care of patients with psychosocial disorders, addictions, chronic diseases

Advisor in the design, planning and implementation of therapeutic programs

Consultant in prevention and health promotion services

External consultant for companies and individuals
Curriculum
The Master in Third Generation Therapies is constituted by the following agenda:
Module 1. Evolution of Cognitive Behavioral Therapy
Topic 1. Cognitive behavioral therapies

Topic 2. Self-control, self-regulation and biofeedback

Topic 3. Recent developments in psychological treatments: the third wave

Topic 4. Promotion of health, well-being and quality of life
Module 2. Basic Skills in Therapeutic Relationship: Counseling
Topic 1. Application of conseulling to the health framework

Topic 2. Communication skills I. How to deliver bad news

Topic 3. Communication skills II. Answers to difficult questions and sensitive topics

Topic 4. Communication skills III. Handling special emotional situations

Topic 5. Management of emotional responses of the patient

Topic 6. Self-control skills

Unit 7. Teamwork. Burnout in healthcare

Unit 8. Caring for the family. Adaptation of family members to death and mourning

Topic 9. Communication, bioethics and clinical decision making
Module 3. Mindfulness and Psychotherapy
Topic 1. Mindfulness in the Buddhist and Western Psychology contexts

Topic 2. The practice of mindfulness

Topic 3. Mindfulness psychology and psychobiology

Unit 4. Mindfulness and third generation psychotherapies: applying mindfulness in psychotherapy

Topic 5. The therapeutic presence
Module 4. Dialectical Behavioral Therapy
Topic 1. Origin and basic concepts

Topic 2. Treatment program

Topic 3. Efficacy of behavioral dialectical therapy
Module 5. Treatment of Agoraphobia (with and without Panic)
Topic 1. Description of agoraphobia with and without panic

Topic 2. Efficacy and efficiency of treatment programs: treatments of choice for agoraphobia and panic disorder

Topic 3. A treatment proposal for agoraphobia with or without panic disorder

Topic 4. Use of virtual reality (VR)

Topic 5. Future recommendations
Module 6. Positive Psychology
Topic 1. What is (and what is not) positive psychology?

Topic 2. The architecture of human well-being

Topic 3. Positive health: a new challenge for psychology

Unit 4. Clinical psychology and positive psychology

Topic 5. The future of positive psychology
Module 7. EMDR. Desensitization and Reprocessing by Eye Movement
Topic 1. Introduction to EMDR

Topic 2. EMDR Phases

Topic 3. Special strategies

Topic 4. Special clinical situations
Module 8. Therapies of Awake Hypnosis and Suggestion
Topic 1. Brief history of hypnosis

Topic 2. Conceptual framework of hypnosis

Topic 3. Application of hypnosis and suggestion techniques: requirements, conditions and necessary skills

Topic 4. Structure of the sessions

Topic 5. Clinical intervention protocol

Topic 6. Alternatives to traditional hypnosis
Module 9. Cognitive Therapy Associated with Anxiety and Depression Disorders
Topic 1. Depression

Topic 2. Anxiety

Topic 3. Psychological treatment of depression and anxiety

Topic 4. Application of third generation therapies

Topic 5. Structure of the sessions
Module 10. Acceptance and Commitment Therapy
Topic 1. Behavioral learning and verbal behavior

Topic 2. Verbal contexts

Topic 3. Psychopathologies

Topic 4. Structure of ACT therapy
Module 11. Therapeutic Work with Emotions
Topic 1. Basic characteristics shared by experiential therapies

Topic 2. What is emotion-focused therapy?

Topic 3. What is empathy?

Topic 4. What are emotions?

Topic 5. How does emotion-focused therapy work?

Unit 6. Historical introduction and influences of Gestalt therapy

Unit 7. Theoretical foundations of Gestalt therapy

Unit 8. The therapeutic practice of Gestalt therapy
Methodology
ISEB's study methodology is designed so that the student can combine personal and professional life. All the Master's, Postgraduate, PDD and Higher Education training programs are taught entirely online. In this way the student can access all the training content through our Online Campus, this being the main platform of their training, so that they can study from anywhere in the world at any time.
So that the student can study at his own pace how and where he wants, with our method 24/365 we guarantee all our students a continuous assessment during any day of the year at any time through our team of tutors.
Once enrolled, students can access the Virtual Campus with all the academic resources they need, through which they will obtain permanent communication among other students and teachers: study material, forums, chats, networking with the rest of the students, personalized tutoring , videotutoriales, masterclass and news.
For the evaluation the student will be able to choose one of the following three methods:
Final Work: Presentation of a work / thesis at the end of all the subjects.
Continuous Assessment Work: Presentation of a work at the end of each of the subjects.
Final exam: Presentation of a final exam type test at the end of all subjects.
Through these methods it will be evaluated that the student has acquired all the necessary competences in the different blocks of study. All the evaluation methods will be carried out entirely online, facilitating the distance study by the student.
Financing
The European Higher Institute of Barcelona wants to attract the best talent. We know that financing your education in a high performance educational center can be a challenge. The decision to study a Master, Postgraduate or PDD is an important investment, so ISEB offers different payment methods to its students, helping in the financing of the studies:
Cash with debit / credit card

Wire transfer

Payment by installments, we finance your studies without entry or interest
If you are a company, we have special financing conditions.
Last updated Mar 2020
About the School

ISEB - Instituto Superior Europeo de Barcelona es una institución educativa especializada en programas formativos a distancia. De carácter multidisciplinar, imparte formación de posgrado en varias dis ... Read More
ISEB - Instituto Superior Europeo de Barcelona es una institución educativa especializada en programas formativos a distancia. De carácter multidisciplinar, imparte formación de posgrado en varias disciplinas en ámbitos como la empresa, la educación, la psicología, el derecho y el deporte, entre otros, siendo un referente en los centros de formación online españoles. Concienciados con las últimas tendencias sociales y de mercado, ISEB incluye en la mayoría de sus programas formativos contenidos de Inteligencia Emocional, Coaching, PNL y Responsabilidad Social Corporativa para que los futuros profesionales puedan desarrollar todo su potencial desde una perspectiva socialmente responsable.
Read less