Master in Management Information Systems
Home ›
Master ›
Master in Management Information Systems
Read more about this program on the institution's website
Program Description
This program seeks to prepare and train high-level professionals, competent to apply and manage information technologies in companies. The program uses as tools of the learning process, the knowledge and wide experience of teachers with a professional degree of the fourth level in the relevant area, together with updated scientific information, and the use of portable laboratories.
With the main objective of developing skills and abilities in professionals to manage the area of information systems and technology of the organization, for the effective and efficient exercise of related activities in search of continuous organizational improvement.
Professional outings
At the end of the master's degree you will be prepared to work on:
This program seeks that the professionals graduated from the Master in Management Information Systems acquire the following professional and personal characteristics as part of their professional profile:
Manager of Business Digitization
Manager of the Information Technology and / or Systems Department
Information Systems and IT Administration Consultant
Programs and Projects Manager
Trainer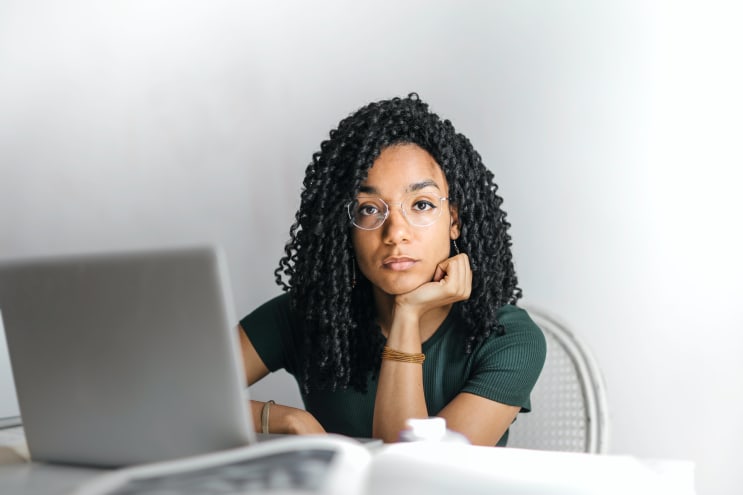 Overcoming this mastery you will get
Title
Master's degree in Management Information Systems from the International University of Ecuador UIDE (Postgraduate degree registered at CES and recognized by SENESCYT, valid in Ecuador).
Approved
Master in information systems management and business technology certified by the Nebrija University of Spain
Professional in management of information systems and business technology by IMF Academic Institution of Spain
* Title issuance fees not included.
Training
Multiple skills that will open doors for you.
Promote capacities and abilities to analyze, diagnose and solve challenges through complex thinking, integrating knowledge and knowledge to generate new knowledge.
Acquire the necessary skills to use management tools, business applications and new technological trends.
Acquire new technological trends and learn how they generate business.
Understand how new technological trends have become new business trends and how to use them for the globalization of the company.
Obtain a deep knowledge of the management of the information systems department for those professionals who want to become business information and technology managers.
Online methodology
The study modality is 100% online through the web platform, each module will last 3 weeks. During the 3 weeks, 24 hours of tutoring will be distributed and on weekends (Saturday and Sunday) of weeks 2 and 3 virtual classes will be held from 08:00 to 14:00.
The duration of the three degree unit options will be 240 hours.
The oral defense of the degree project, the professional article and the resolution of the practical exam and the complex exam are included.
The object of study of the program focuses on developing professional skills and abilities to solve problems related to management information systems through the application of management information management processes, innovation and excellence, innovation management, integrated systems management, auditing and control of organizational management and scientific research methodology to strengthen and increase the efficiency of public companies for the provision of quality goods and services. The professional will be trained and will obtain the competencies to guide his organization of any nature.
Admission profile
Third-level graduates who can preferably access the program belong to the broad field of Information and Communication Technologies in accordance with the nomenclature of professional titles and academic degrees. But, due to the nature of the program, applicants who have a third-level degree in a different broad field must demonstrate experience in administrative and managerial positions in the areas of Information and Communication Technologies in different types of organizations.
Consultants specialized in systems, business administration, telecommunications, economics.
Senior management.
Middle managers related to commercial management.
Officials or advisers in the public sector.
Entrepreneurial businessmen.
University research professors for careers in systems, business administration, telecommunications, economics and other related careers.
High school teachers with specialization in systems administration, business administration, telecommunications, economics.
Admission
Necessary documents
Copy of the third level certificate registered in the SENESCYT and in the case of foreign titles these must be apostilled or legalized by consular route.
Copy of personal documents: ID, voting slip, passport-size photo.
Curriculum vitae.
Preferably one year of proven professional experience (labor certificates).
Contents of the program
The business world and its information
The departments of a company
Information flows between departments of a company
Fundamentals of Financial Accounting
Company and Financial Statements I
Company and Financial Statements II
The Financial Management Function I
The Financial Management Function II
The Financial Management Function III
Management Accounting I
Management Accounting II

Investment Analysis I
HR department
Marketing department
Commercial department
Purchasing department
operations department
Logistics Department
Management Control Department
General Management
Information Systems Department
Information systems department management
Information systems strategy and planning
fundamental concepts
Evolution
The role of IT I
The role of IT II
IT planning
Project evaluation, management and control
The organization: users-clients
IT Human Capital
Practical Case

The role of the CIO
Service Management
fundamental concepts
Evolution
The role of IT I
The role of IT II
IT planning
Project evaluation, management and control
The organization: users-clients
Architecture, communications and systems development
Management of business architecture and Telecommunications
goals
Selection criteria
Server virtualization
Virtualization of other technologies
Green it
Cloud computing
Technological infrastructure
Enterprise architecture
SOA
Web services
Security and technological risks
Objectives, introduction and environment

Business safety
Threats and vulnerabilities
Malware
Managing an attack
Case study
The human factor
Security and privacy
Trust and confidentiality in digital media
Cloud security
Security in mobile technologies
How to make a safety plan
Security plan
Risk management

Backup technologies
Systems development and integration
Objectives, Introduction and History
Programming languages
Development Methodology
Agile Development Methodology, Scrum
Development Methodology: CMMi
Practical Case
Typology of Applications
System integration
Systems Integration II
Open source
Company management applications
ERP (Enterprise Resource Planning)
Introduction and Objectives
What is an ERP?
Benefits of an ERP
Processes that an ERP includes
Master data management
Financial processes in an ERP
Distribution Processes of an ERP
Production Processes of an ERP
Different ERPs on the market
ERP and Implementer selection
Practical case of selecting an ERP and implementer
Strategy and methodology for the implementation of an ERP
Reasons for success or failure in the implementation of an ERP

Technological trends of an ERP
Practical study of new technologies: ERP in Cloud
CRM (Customer Relationship Management)
Introduction and Objectives
What is a CRM?
Benefits of a CRM
Processes that a CRM encompasses
Customer Management
Analytical CRM
Campaign management
CRM reports
Collaborative tools
Different CRMs on the market
Case study

CRM strategies
Social CRM
Technological trends of a CRM
HCM (Human Capital Management and Payroll)
Introduction and objectives
What is an HCM?
Payroll
Processes that include an HCM and payroll
HCM and payroll management modules
HR tools
Outsourcing of HCM and payroll systems
HCM and payroll implementation strategies
Benefits of an HCM and payroll system
Why is payroll not global in all countries?
Analysis app
BI (Business Intelligence)
goals
What is a BI?
Benefits of a BI
Data warehouse systems architecture
Introduction to multidimensional analysis
Types of companies that should be implemented in a BI
Different BIs on the market
Implementation strategy of a decision support system
Advanced reporting techniques

Dashboard and balance score card
Data migration and integration
MDM: Master Data Management
Data mining
Marketing intelligence
Technological trends
BPM (Business Process Management)
Introduction
What is BPM?
Managing a BPM project

Organizational aspects when implementing BPM
Implementation case study of a TO BE model
Integration of a BPM system: SOA
BPM maturity models
Identification of KPIs in the processes
Business rules
BPM tools on the market
Practical case of a BPM implementation
Practical case - integration of a BPM system: SOA
Applications for the management of the systems department
Service Management Tools
Introduction and Objectives
Why implement a Ticketing Service Management tool?
A ticketing tool: Service control or improvement
Benefits of using a ticketing tool
Activity control
Risk control
State of affairs
Incident planning
Tools on the market
KPI decision to control incidents
Internet and mobility trends
Web and social networks (Web 2.0)
Objectives, introduction and environment
Birth of the web
Precursor to the use of the web: Google. What is SEO and SEM
The blog as a new communication and information system
Strengths and weaknesses of bloggers
Social networks. Why have they spread so quickly?
Social networks with high diffusion: Facebook, Twitter, Pinterest
Social media failure: Myspace
Google+: success or failure
Success of local social networks: Tuenti in Spain, Orkut in Brazil and Linkedin

Social networks with geographic factor: Foursquare, Waze, Facebook Places
Social gaming
Social web in the company: intranet and internal social networks
Advertising methods on the web: CPM, CPC and CPA
Social media security and data protection
Ethical behaviors on the web
How to measure the presence of a company on the web and social networks
Measurement tools: footprint tracking and social metrics
Social networks as a sales tool
Creation of a personal brand on the internet - personal branding
Trends in cloud services
Cloud Computing
Objectives, introduction and environment
What is cloud computing?
Public and private cloud
XaaS-paaS
IaaS
Private IaaS
Hybrid cloud
ERP
CRM
Cloud office tools
Start the path to cloud computing
Select a cloud computing model

Dangers of cloud computing
A case of success
Cloud standards, a bet for the future
Big Data
goals
What is Big data?
Big Data Utilities. Unstructured data collection
Architecture and Infrastructure necessary for the use of Big Data
Big Data Software
Data Case Study: Big Data implementation
Big Data Analysis
Practical Case: Big Data Analysis
What companies really need B? vCase Study: Big Data Architecture
Trends in digital marketing and e-commerce
E-Business
goals
How to incorporate companies into electronic commerce
Build the online store
Applied customer service and the ZAPPOS case
Tools and software for the construction of the online store
Online store promotion: Digital Marketing I
Online store promotion: Digital Marketing II
Electronic commerce legal aspects
IT Legal Reminder
Payment methods
Operation of the online store

Dashboards and measurement of KPI's
Social Commerce (s-commerce)
The Mobile Commerce (m-commerce)
The irruption of the Chinese giant, Alibaba
Amazon Services
Electronic commerce in the world and in Spain
Digital Marketing
goals
Introduction to Digital Marketing
Marketing plan
Digital marketing and its situation

Blended Marketing: conjugation of Online and Offline Marketing
The implementation of a marketing plan
Social Media Marketing
Viral marketing
Definition of conversational capital
Conversational capital assets
Implementation of conversational capital
How to position yourself in search engines: SEM and SEO
Digital Marketing on any type of device
E-geomarketing and Advergaming
Marketing plan case study
Degree plan
Integrated management and social responsibility systems
Design and implementation of projects with applied research and / or development components
Design and writing of high-level professional articles
Analysis of practical models for the development of the exam of complex character
Last updated Sep 2020
About the School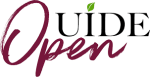 OpenUIDE nace con el objetivo de ser la Universidad a distancia de referencia en el Área Andina. Respaldada y avalada por la Universidad Internacional del Ecuador, una universidad joven, innovadora, p ... Read More
OpenUIDE nace con el objetivo de ser la Universidad a distancia de referencia en el Área Andina. Respaldada y avalada por la Universidad Internacional del Ecuador, una universidad joven, innovadora, positiva, proactiva y visionaria. La UIDE en menos de dos décadas ha construido uno de los campus más hermosos de América Latina, ha establecido sedes en diferentes ciudades del Ecuador, y ha consolidado importantes vínculos internacionales con instituciones educativas de prestigio mundial.
Read less