Master in International Relations
Program Description
The Master in International Relations offered by the Seneca Institute, is a unique specialization in one of the fields that presents a growing demand for professionals, capable of having a global view of the interactions that occur between the different types of actors in the global panorama , and that directly or indirectly affect the political, economic, social and cultural levels.
International Relations, nowadays, take on a special dimension due to the globalization of markets, regional integration, Information and Communication Technologies (ICTs) that have radically changed the way of communication, making possible the immediacy of information, as well as proposing new forms of cooperation and conflict, and demanding new global security protocols, in order to diligently address the old and new challenges facing international society, due to the changes that are presented in terms of migratory flows, terrorism, climate change and trade protectionism, among others.
Accreditation
This Master in International Relations, of 600 hours and 60 ECTS (European Credit Transfer System), is a Title of the Catholic University of Murcia - UCAM, under the agreement signed between the Seneca Institute and the UCAM.
Methodology
This course is offered in a "blended" and "on-line" version.
Who is it for?
This Master in International Relations is aimed at those who wish to develop professionally in international, intergovernmental and non-governmental organizations, independently of the academic training they present; to journalists in charge of the international area of the different media, as well as to political scientists and commentators who wish to deepen their knowledge or complement their training, by addressing the set of modules that make up this training action.
goals
The fundamental objective is the qualification of both professionals and officials and businessmen who are exercising or wish to perform tasks related to international activity, from public or private environments.
Offer complementary training to members of the Armed Forces and State Security Corps that are conducting operations abroad or work directly related to peacekeeping.
Grant additional training to political scientists, journalists and other professionals who need to broaden or deepen their knowledge and general culture, at a key moment in international relations, at different levels of today.
Labor departures
International public function in OO.II. and UN Specialized Agencies
Support for the Diplomatic or Consular Function
Public or private institutions with external relations
Chambers of Commerce
International consulting
International section of the media
Others
Program
The program of this Master in International Relations, the most complete in the market, consists of 28 Modules, among which are:
Introduction to relationships
Contemporary politics
The worldwide economy
International organizations
Multilateral financial institutions
The different forms of international cooperation
Humanitarian aid and international humanitarian law
The geopolitics
International trade
Public international law
Diplomatic and consular law
The European Union
International conflicts
Disarmament, nuclear security and defense
Protocol and ceremonial
Others
(fill in the form to know the complete Program and the contents of each Module)
Duration and price
Calls: two per year (May and October)
Duration: 12 months (one year)
Price: € 2,850 (subsidized by the Seneca Foundation)
Payment facilities
Last updated Mar 2019
About the School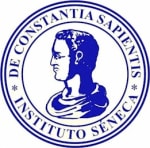 El Instituto Séneca, Centro Internacional de Postgrado, con base en Madrid, y presente en el campo de la formación desde hace más de 20 años, diseña y elabora una serie de programas que dan respuesta ... Read More
El Instituto Séneca, Centro Internacional de Postgrado, con base en Madrid, y presente en el campo de la formación desde hace más de 20 años, diseña y elabora una serie de programas que dan respuesta a la necesidad del mercado de profesionales cualificados en áreas de gran demanda de alta especialización en el campo de las Relaciones Internacionales, de la Comunicación, de la Logística, y del Management.
Read less