Master in Hospitality Management Online
Home ›
Master ›
Master in Hospitality Management Online
Program Description
Also available on campus

Globalnation partnership
Guaranteed work experience
Maximize career opportunities
5 months of training
5 months of internship
Spanish Language Courses
Testimonial
Lily Zaynatullina, former student from Russia
"UCAM invites professors from different hotels and companies to teach us more about life questions in hospitality industry".
Objectives
The Master's in Hospitality Management aims to offer students the necessary theory and practical training to achieve, at the highest level, their personal and professional development as managers in companies related to the international hospitality industry.
Therefore, the curriculum is designed to provide students with the necessary knowledge -both theoretical and practical- and to ensure their professional development as future directors/managers. The theoretical section covers all major hotel departments or divisions which enables students to have a thorough knowledge of the daily activity of a world- class hospitality establishment.
The practical section or internship comprises 500 hours and is developed with the collaboration of well-established hotels and hotel chains. The internship becomes the essential part of the student learning process i.e putting all the recently acquired theory into practice. This practical experience is crucial for students' employability as it broadens their vision of the hospitality industry.
Student Profile
The Master's in Hospitality Management is intended for students with a high capacity, passion, and desire for operations management, and for those who have the correct attitude to solve complex problems through creative decision-making, resulting in better efficiency and effectiveness of an organization. Prospective students must be focused on international, culturally diverse environments and must have quality requirements as well as a familiarity with a very competitive marketplace in which it is essential to work in terms of sustainability and social responsibility.
Applicants wishing to enter this programme must be Graduates in Tourism, Business Administration, Political Science and Law, Psychology and Social Sciences, Sciences and Statistical Techniques, History, Anthropology or Art History.
Why study this Master?
The Master´s in Hospitality Management at UCAM has:
Official Accredited Program (ANECA)
Personalized attention to students
Reduced number of students per class
Integral education
A practical approach to the subjects
Wide range of career opportunities
Guaranteed work experience on a company in the last year of studies
International Students mobility
Research projects
International tutorship
Career Opportunities
At the end of the programme graduates are qualified to become:
Director of Rooms
Director of Food and Beverage
Director of Marketing
Director of Sales
Director of Finance
Director of Purchasing
Cost Controller
Quality Manager
Accounting Manager
Front Office Manager
Public Relations / PR Manager
Reservations Manager
Revenue Manager
Groups and Conventions Director
Director of Operations
Director of Human Resources
Community Manager
Guest experience Manager
Digital Transformation Director
Chief Innovation Officer
Internship
UCAM's career services will be available for students including the SOIL – "Orientation and Work Placement Service" of UCAM, "Portal de Empleo" – the university's employment portal – and the "Network of Recruiting Erasmus", a service that promotes international students' employment in top companies throughout Spain.
Last updated Apr 2020
About the School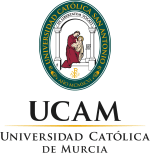 UCAM (Universidad Católica de Murcia) is a private university founded in 1996 with a clear mission: to train students with knowledge and skills to serve society, to contribute to the further expansion ... Read More
UCAM (Universidad Católica de Murcia) is a private university founded in 1996 with a clear mission: to train students with knowledge and skills to serve society, to contribute to the further expansion of human knowledge through research as an integral part of the development of mankind and to participate in the evangelical mission of the Catholic Church in the areas of education and culture.
Read less