Master in Education Technologies and Instructional Design
Home ›
Master ›
Master in Education Technologies and Instructional Design
Read more about this program on the school's website
Program Description
The Master in Education Technology and Instructional Design prepares teachers and instructors to achieve advanced skills in curriculum and instruction, technology integration, and leadership in the educational environments. The Master curriculum allows us to understand the impact of technology in contemporary education and incorporates the latest research in learning theory, educational technology, and instructional design principles by combining with real-world applications and practical skills.
The principle of instructional design will be analyzed, considering how educational tools should be designed, created, and delivered to any learning group, from grade school students to adult employees across all industry sectors. This program allows students to develop specialized knowledge and competencies in current and emerging instructional technologies to acquire expertise in digital-age learning by using technology, mobile devices, and active learning techniques.
Learning Outcomes
The Master's program is intended for teachers, faculty, and expert who wish to gain a comprehensive and contemporary understanding of educational technologies and develop expertise in digital-age learning by using active learning techniques to transform the educational experience of students. At the end of the Master, graduates will develop the skills required to integrate current and emerging technologies into the curriculum, develop multimedia and web-based contents, strengthen and transform teaching and learning by extending the classroom to online and mobile learning environments and assess the effectiveness of technology to support student learning.
Graduates also mature into professional able to lead online course design and development projects and to train other teachers and educators.
Graduates from the Master will learn how to:
Integrate online emerging technologies into the curriculum.
Use and integrate technology into their daily learning activity and introduce technologies in their classrooms.
Understand the principles of mobile learning environments and how to manage them.
Use technology to support student learning and make it kore effective.
Create multimedia and web-based content.
Design innovative learning courses based on technologies.
Conduct research on the impact of new technologies in education and learning.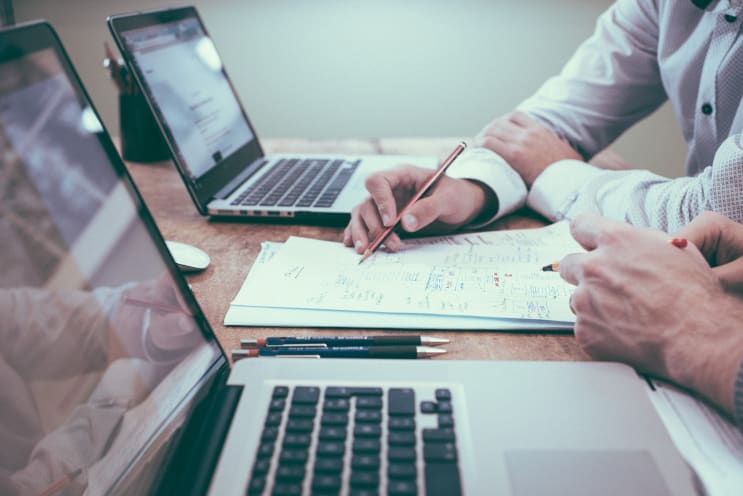 Professional Profile
The Master's degree in Educational Technology and Instructional Design trains the graduate for the following professions:
Teachers specializing in ICT and educational quality
Director of online education projects
Instructional designer
Director of the online education Unit or department
Online education project evaluator
Teaching coordinator of programs or courses based on the use of ICT
Coordinator of research projects in virtual learning
Coordinator of production of multimedia resources for teaching
Tutor in online teaching and learning environments
Trainer in online teaching and learning environments
Program
The master program includes the following modules:
Organizational Structure and Curriculum
Online Education and Instructional Design
Global Education and New Technologies
Research Methods in Education
Technology & Learning
Educational Leadership
Study Model
A study model fully online for professionals and experts in the educational sector.
The Master can be attended completely online from your country through the online platform "MIA University Campus" where you can find the video – classes recorded by the professors, the webinars in real-time when you have the opportunity to interact with your peers and instructors, the case studies and the other study and assessment material. The online study material includes:
Video Lessons and teaching material available on the online MIA platform accessible 24/7 from different devices (PC, smartphones, tablets).
PowerPoint presentations that summarize the main contents of the video lessons available to review and deepen the main contents of each class.
Case studies on relevant topics related to the course.
The master thesis will be developed with the coordination of the Academic Director of the course.
Admission Requirements
The Master is addressed to:
Teachers are interested in deepening online training models.
Students are interested in starting a research, who can continue with a doctoral thesis after finishing the master.
Teachers and professionals who want to complete their academic profile with studies that provide skills for the professional world.
Designers, managers, and administrators of the educational world, driven by the need for improvement and the desire to make the most of information and communication technologies (ICT) for education and training.
| | |
| --- | --- |
| Duration | 12 months |
| Degree Awarded | Master in Education Technologies and Instructional Design |
| Total Tuition | €3,900 |
| Language of Instruction | English |
Starting Dates:
Fall Semester: September 28, 2020 – October 19, 2020
Summer Semester: January 7, 2021 – February 26, 2021
Scholarship and Financial Support Program
To apply for one of the scholarships offered by MIA Digital University it is necessary to submit and send by email the following documentation:
Academic degree previously obtained
Curriculum Vitae including academic and professional experiences
Motivation Letter that has to show the applicant's interest in achieving his goal, what this scholarship would mean for his personal and work future, and how he would take advantage of this opportunity.
MIA Digital University Scholarship Program
MIA Digital University Scholarship Program includes a scholarship of 30% and 50% of the reduction of the total tuition of the Master programs to the most qualified and talented students.
In order to apply for the Master scholarship, students must send the following documents to admissions@miauniversity.es
Copy of ID
Copy of Bachelor degree and official transcripts
Curriculum Vitae/ Resume
Last updated Sep 2020
About the School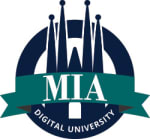 MIA – Digital University is an international business school specialized in Master and Certificate and Executive training program based on the use of innovative educational and technological tools. Th ... Read More
MIA – Digital University is an international business school specialized in Master and Certificate and Executive training program based on the use of innovative educational and technological tools. The University mission is to provide students with high-level professional skills to allow them to become future leaders, entrepreneurs, and managers. The Master, Certificate and Executive programs dedicated to young students, professionals and leaders have a strong international component to provide a comprehensive view of the global business, of the main emerging economic sectors and of the digital technologies and systems.
Read less