Master in Digital Marketing and Web Analytics
Program Description
An Innovative Business School Concept
At IEBS , we are one step ahead of the traditional Business Schools model:
The traditional learning model is rigid and not flexible because it is based on the traditional society model: standardized and with little change.
IEBS learning model is modern, flexible and adaptive as it is designed to meet the needs of today's world and constant change.
We offer learning that integrates technology and innovation as part of the study subject, always providing the most current knowledge.
We think of a 2.0 learning model that gives priority to the ability to "learn by doing" by developing the skills needed to successfully meet the challenges of everyday work.
We integrate traditional models, such as case studies, with the most current learning currents, thanks to Web 2.0.
After all, a book no longer guarantees that we will learn everything we need to know in life about a particular topic.
With IEBS , students are prepared to become a leading professional who can innovate, embark on, and add value to their companies through new ways of doing business.
Carlos Muza / Unsplash
What do we provide?
Real learning: It will solve practical cases in which you will apply directly the learned subject and that will allow you to face real situations of your daily work. Through simulation and role-playing, you will learn how to solve problems and make business decisions for yourself.
Teaching 2.0 and collaborative learning: Exercises and case studies take place on our virtual campus, where together we create debates and build knowledge beyond the classroom themes. In addition, IEBS teaches its students how to manage Web 2.0 resources, which is essential for agility in online environments.
Teachers who are successful entrepreneurs: Our teachers are active professionals. Here, you learn from entrepreneurs who know all the secrets of creating a successful business, professionals who specialize in their fields who know the reality of the profession and transfer this experience to their students.
Continuously updated programs: In a society where knowledge is evolving rapidly, teaching must keep pace. Therefore, we update our programs with each call, so that the student has access to the most innovative, updated and professionally recycled knowledge.
Supporting entrepreneurs: IEBS supports its students' innovative initiatives from start to finish. Thanks to the alliance with the SeedRocket Entrepreneurs platform and other institutions such as AJE or Madrid Emprende, the school offers professional advice to those students who want to put their ideas into practice.
Independence and top quality: IEBS has an independent body that takes care of students' interests and oversees the quality of training in all aspects. Our goal is to keep growing and improving and always offer the highest quality training, adapted to the real world.
Goals
Businesses need Digital Marketing specialists who master both traffic capture methodologies and measurement and analysis tools that enable them to improve the definition of audiences, communication channels, content, campaigns and competition to achieve higher return on investment.
There are very few profiles that can cover the full cycle and many companies cannot afford to have one profile for each job. For this reason, this combination of skills in a single digital professional is very much in demand by companies today.
The Master in Marketing and Web Analytics is a program designed and developed to respond to the need to train capture and analysis specialists, so the student will learn how to define and plan online capture campaigns, learning how to use web analytics as a means to drive change in business and results.
Upon completion of the Master in Marketing and Web Analytics you will be perfectly able to:
Plan with a strategic vision, defining and controlling any Digital Marketing campaign.
Generate maximum traffic for a web or app through SEO, SEM, Display and Social Media .
Optimize, analyze and interpret the results and user experience (UX) of a web page.
Learn from case studies how to use Web Analytics to drive change and improvement on an eCommerce or online platform .
Define goals (KPIs) and know how to interpret them.
Prepare and execute the ABLES Q command.
Learning modules
The Master in Marketing and Web Analytics is organized as follows:
Module 1. Digital Strategy
Digital media strategy, evolution and trends
The Social Media Marketing Strategy and its Link to the Global Strategy
Marketing and Social Media Audit and Digital and Social Media Marketing plan creation
Practical Case
Module 2. Introduction to Web Analytics
History, Evolution, and Trends of Web Analytics
Web analytics as a working method
Metrics and their relationship to marketing actions
Practical Case
Module 3. Searchers
Introduction to Search Marketing and Keyword Research
Seo on page
Seo Off Page
Practical Case
Module 4. User Experience Analysis
Introduction to the user experience
Drawing Analysis and UX
User Experience Analysis and Dashboard
Practical Case
Module 5. Trafic and Analytics
Planning and metrics
E-mail marketing
Introduction to web analytics
Practical Case
Module 6. Google Analytics Basics
Google Analytics Home and Administration
Goal Creation and Conversion Funnels
Events with Google Tag Manager and Google Analytics
Practical Case
Module 7. Social Networks (Also Image)
Other Features: Networking Platforms, Wikis, Blogging, and Microblogging
Facebook, Twitter, Linkedin
Youtube, Instagram
Practical Case
MODULE 8. Google Analytics Advanced I
Segment creation and campaign tracking
Transaction Tracking & E-Commerce Analysis
Adwords and Search Console Integration
Practical Case
Module 9. Social Ads and Content
Sell on social networks: Social Ads
Building messages that transform
Storytelling
Inbound marketing
Practical Case
Module 10. Google Analytics Advanced II
Custom alerts and reports
Page tagging and advanced filters
Regular expressions
Practical Case
Module 11. Reputation
Corporate Online Reputation
Community Manager
Positioning and Attendance
Practical Case
Module 12. Social Media Analysis
Metrics and Social Media KPI
Social Media Analysis
Control and Reports
Practical Case
Module 13. Creativity
Usability and Persuability
Creative Strategy I
Creative Strategy II
Practical Case
Module 14. SEO / SEM Analysis
SEO / SEM Metrics and KPI
SEO / SEM Analysis
SEO / SEM switchboards
Practical Case
Module 15. IoT / eCommerce
E-Commerce Fundamentals and Typologies
Mobile marketing
Internet of things
Practical Case
Module 16. Markerting Analysis
Ecommerce Analysis
Marketing Campaign Analysis
Command board for marketing campaigns
Practical Case
Module 17. Final Project
Final Project Delivery
Final Project Correction
Admission Requirements
Hold a university or similar degree (or are in your senior year) and / or equivalent work experience
With university degree: it will be necessary to present the title and academic transcript.

If you are in your senior year, only your transcript will be required.

No university degree: Previous work experience is not an indispensable requirement, however, proven work experience is a very important element in the selection process.

If you do not have a university degree, you can validate it with demonstrable professional experience. The years of experience required vary according to its relevance.
Last updated Mar 2020
About the School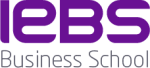 IEBS, the School of Business Innovation and Entrepreneurship, born during the world crisis with the aim of providing a real alternative to traditional teaching model alternative.
IEBS, the School of Business Innovation and Entrepreneurship, born during the world crisis with the aim of providing a real alternative to traditional teaching model alternative.
Read less