Master in Digital Marketing and Social Media
Home ›
Master ›
Master in Digital Marketing and Social Media
Program Description
An innovative Business School concept
At IEBS we take a step forward compared to the traditional business school model:
The traditional learning model is rigid and not very flexible because it is based on the standardized and unchanging industrial society model.
The IEBS learning model is modern, flexible and adaptive because it is designed to respond to today's world and constant change.
We propose a learning that integrates technology and innovation as part of the subject matter, always offering the most current knowledge.
We think of a 2.0 learning model that gives priority to the ability to "learn to learn", developing the skills necessary to successfully face today's challenges.
We integrate traditional models as the case method, with the most current learning currents, thanks to web 2.0.
After all, a book no longer guarantees us that we will learn everything we need to know in life.
At IEBS , the student is prepared to become a leading professional, capable of innovating, undertaking and providing value to their companies, in a changing environment, through a new way of doing business.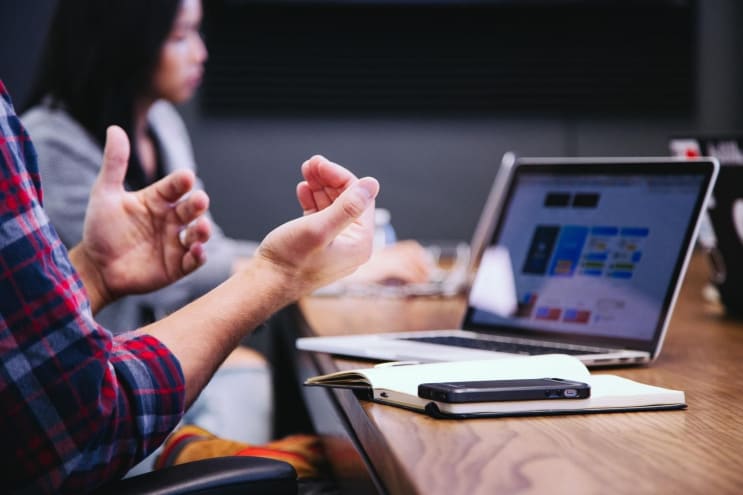 Headway / Unsplash
International character
IEBS born in innovation and entrepreneurship in Spain by the hand of Seedrocket, the first startup accelerator in Spain that has Google as one of its main partners. Its main headquarters are located in Madrid and Barcelona, two of the most important cities in the European and global landscape of innovation and entrepreneurship, sources of innovation and trends that allow IEBS bring the most innovative talent and knowledge to all its students . IEBS has its headquarters in Latin America, on the banks of the Río de la Plata, in Montevideo from where it connects the innovative culture, talent and the most innovative knowledge with all the countries of Latin America.
goals
Social networks and the Internet have become fundamental for companies when it comes to promoting their products or services and having visibility for their potential audience. Currently if you are not in the network you do not exist.
That is why, businesses require professionals specializing in M arketing Digital, able to plan and manage campaigns adapted to this new format, social networks, thus, increase brand visibility and increase sales, but also guarantee the loyalty and acquisition of new customers.
With the Master in Digital Marketing and Social Media you will learn techniques and tools to carry out a successful digital marketing campaign in social networks, where competitiveness is currently very high.
At the end of the Master in Digital Marketing and Social Media you will be perfectly able to:
Apply appropriate digital marketing strategies to social networks.
Make the most of social networks as a promotion and sales channel for a brand.
Use Digital Marketing as a competitive advantage to carry out appropriate marketing campaigns for the different market sectors.
Plan and manage a marketing campaign adapted exclusively for social networks .
Curriculum: Master in Marketing and Social Media
Module 1. Introduction to digital marketing
Introduction to digital marketing, search engines, PULL and PUSH
Marketing strategies of digital, the buyer person and the AIDAS
Internet business models and their strategic peculiarities
Practical Case
Module 2. Blog
Installation and creation of a blog. Starting from scratch
Web design and usability. Your role in business strategy and social media
Creative copywriting, learn to write persuasive texts
Practical Case
Module 3. SEO
SEO Introduction and strategy (Kw Research Structures)
Internal and technical SEO
External SEO and linkbuilding
Practical Case
Module 4. Social Media Tools
Content Management Tools
Social network monitoring tools
Social media automation tools
Practical Case
Module 5. PPC / SEM and the Search Network
Introduction to SEM
Strategy and structure in search network
Optimization of the SEM in the search network
Practical Case
Module 6. Content Curation
Content curation Definition and professional profile
Phases of content healing
Tools for the content curator
Practical Case
Module 7. PPC / SEM Display, Programming and Remarketing
Display advertising PPC / SEM
Programmatic advertising and social ads
Other functions: Remarketing, Video, Shopping, ...
Practical Case
Module 8. Monitoring and Profitability
Online reputation management
Social media metrics and dashboards
Profitability and ROI
Practical Case
Module 9. Social Media Strategy
Introduction to Social Media
How to create a Social Media Plan and practical applications
Social Ads: Facebook, Instagram, Twitter and other social networks
Practical Case
Module 10. Analytics
Introduction to web analytics: Google Analytics
Panels of analytical management in RRSS: Facebook, Instagram, Twitter, YouTube and LinkedIn
Configuration of dashboards, auditing and analytical reporting
Practical Case
Module 11. Inbound Marketing
Inbound marketing: Marketing Advertising. The art of attracting customers
Content Marketing Content plan for Inbound
Attraction Marketing and Automation
Practical Case
Module 12. Search engines
Introduction to search marketing
SEO On Page
SEO Off Page
Practical Case
Module 13. Email marketing and CRM
Legislation and recruitment of Leads
Campaign Creation
Email marketing that converts
Practical Case
Module 14. Social Ads
Facebook and Instagram Ads
Twitter Ads
LinkedIn Ads
Practical Case
Module 15. Partnering and affiliation channels
Introduction to partnering and affiliation
Strategies and types of partnering and affiliation
Launching and monitoring partnering
Practical Case
Module 16. Social Media Hacking
I D. Research and development in Social Media
Introduction to Growth Hacking
SEO Growth Hacks
Practical Case
Module 17. Final Project
Tutorials and delivery of the Final Project
Final Project Corrections
Admission requirements
If you have a university degree, are in the last year of study or have relevant professional experience in the area of study, you can apply for admission to this program.
With a university degree: It will be necessary to present the degree and the academic record. In the case of being in the last year, only the academic record will be presented.
Without a university degree: Having previous professional experience is not an indispensable requirement, however accredited professional experience is a very important element in the selection process. In the case of not having a university degree, it can be validated with demonstrable professional experience. The years of experience required will vary depending on the relevance of it.
Last updated Mar 2020
About the School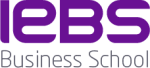 IEBS, the School of Business Innovation and Entrepreneurship, born during the world crisis with the aim of providing a real alternative to traditional teaching model alternative.
IEBS, the School of Business Innovation and Entrepreneurship, born during the world crisis with the aim of providing a real alternative to traditional teaching model alternative.
Read less