Master in Computer Science Specialization in Cyber Security, Data Analytics and Artificial Intelligence
Home ›
Master ›
Master in Computer Science Specialization in Cyber Security, Data Analytics and Artificial Intelligence
Read more about this program on the institution's website
Program Description
Information and communication technology (ICT) is omnipresent in modern society. Cybersecurity attacks and privacy breaches are becoming a new norm, and companies are having a hard time keeping up and securing their consumer's data. There is a new demand for hardware and software developments in multiple industries and contexts and for trained professionals in the IT field. The latest hardware and software developments are crucial in domains such as social media, security, health, energy, ICT systems, finance, and telecommunications.
The Master in Computer Science – Cybersecurity, Data Analytics, and Artificial Intelligence analyzes the development of ICT systems in their societal context to provide students with a scientific mindset and specialist technical knowledge. The program curriculum covers all the concepts of Data Science, Artificial Intelligence, and Cybersecurity, enabling students to develop the key competencies and skills that companies are seeking globally. The Master provides the fundamental knowledge of software engineering and data management and an in-depth understanding of artificial intelligence principles and technologies, big data analytics, and cybersecurity. Students will gain theoretical and practical experience in using complex data systems and a critical awareness of the challenges caused by the data generation processes and by cybercrime and cyberattacks.
The Master will cover the following 3 specialization areas preparing students to enter the most demanded job sector:
Cybersecurity
The Cyber Security specialization involves cryptography, formal methods, secure software engineering, and machine learning, among other things. It also touches on a broad range of supporting disciplines, such as law, economics, criminology, management, and psychology. Today's society relies on cyberspace for almost everything, including banking, transport and logistics, air travel, energy, telecommunications, flood defense, healthcare, email, social networks, and even warfare. The consequences of cybersecurity failures could be disastrous, and the demand for cybersecurity specialists is therefore high and rising. Cybersecurity is all about the assessment of cyber risks and the design and implementation of counter-measures. Proper cybersecurity measures start with the prevention of attacks. Think, for example, of encryption, firewalls, and awareness campaigns. As '100% security' is unaffordable, the next stage of cybersecurity is the timely detection of attacks. Think of using intrusion detection tools and data analytics. The third stage is the recovery from attacks, for example, using incident response methods and backups. Cyber risk management is the process used to make sure that the right resources are allocated. It is all about balancing these three categories of cybersecurity measures to reach states of acceptable risk levels in various cyber domains.
Artificial intelligence
The Artificial Intelligence courses provide intensive training in programming, and the fundamentals of artificial intelligence through a range of specialized modules focused on several areas of AI technologies and applications, to ensure you graduate with comprehensive knowledge in this area. Artificial Intelligence is a crucial growth area aiming, among other things, to automate the completion of highly complex tasks and increase productivity. As a result, AI has broad applications in a variety of industries and is already an organic element of many industries. The master provides students with the skills to meet the needs of the industries that are recognizing the transformative potential of AI to be more competitive in the international landscape, from healthcare to manufacturing to the automotive industry.
Data analytics
Data Analytics is analyzed through basic courses that will help you understand data science, the mathematics behind it, smart services, and how these fields are related through modern information systems. It also offers advanced courses in which you will be equipped to tackle the challenges of this cross-disciplinary field, including big data processing, real-time analytics, information quality, and information system and service design.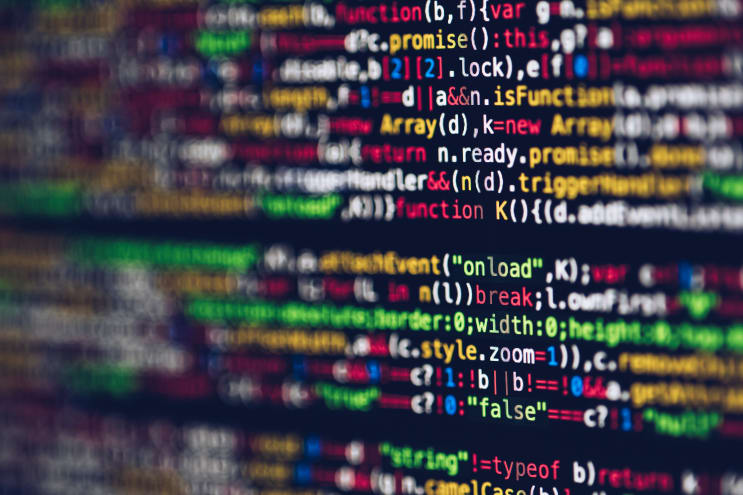 Career Opportunities
Graduates from the Master can find employment in ICT R&D, IT management, and IT consulting with the following positions and roles:
Cyber Security Consultant
Security Analyst
Information Security Architect
Data Analytics Expert
Web Service Engineer
Software Developer
Verification Engineer
Cloud Security Engineer
Machine Learning Engineer
A fully online study model
The Master can be attended completely online from your country through the online platform "MIA University Campus" where you can find the video – classes recorded by the professors, the webinars in real-time when you have the opportunity to interact with your peers and instructors, the case studies and the other study and assessment material. The online study material includes:
Video-lessons and teaching material available on the online MIA platform accessible 24/7 from different devices (PC, smartphones, tablets).
Power-point presentations that summarize the main contents of the video-lessons available for download on the platform.
In-depth content about the main topics of the various modules.
Articles and case studies on relevant topics related to the course.
Interactive assessment, tests, and case studies to be solved by the students.
Final project work developed with the coordination of the Academic Director.
Starting dates:
Spring Semester: January 7, 2021 – February 19, 2021
Summer semester: May 14, 2021
Tuition:
€ 3,900.00
Admissions:
Our admissions department is here to guide you through the admissions process. You can contact our admissions office at: admissions@maiuniversity.es to receive a full orientation about the program and the admissions policy and requirements.
Scholarship Program
The University scholarship program includes scholarships of 30% and 50%dedicated to qualified students. In order to apply for the scholarship, students are required to send the following documents to the admissions office at: admissions@miauniversity.es
Copy of ID
Copy of bachelor degree diploma
Curriculum Vitae
Scholarship application form
The University offers students the possibility to pay their tuition in 4 or 5 installments during the 12 months thanks to a personalized study plan.
Last updated Nov 2020
About the School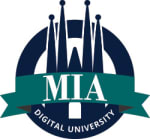 MIA – Digital University is an international business school specialized in Master and Certificate and Executive training program based on the use of innovative educational and technological tools. Th ... Read More
MIA – Digital University is an international business school specialized in Master and Certificate and Executive training program based on the use of innovative educational and technological tools. The University mission is to provide students with high-level professional skills to allow them to become future leaders, entrepreneurs, and managers. The Master, Certificate and Executive programs dedicated to young students, professionals and leaders have a strong international component to provide a comprehensive view of the global business, of the main emerging economic sectors and of the digital technologies and systems.
Read less