Master in Business Intelligence and Data Science
Home ›
Master ›
Master in Business Intelligence and Data Science
Program Description
An innovative Business School concept
At IEBS we take a step forward compared to the traditional business school model:
The traditional learning model is rigid and not very flexible because it is based on the standardized and unchanging industrial society model.
The IEBS learning model is modern, flexible and adaptive because it is designed to respond to today's world and constant change.
We propose a learning that integrates technology and innovation as part of the subject matter, always offering the most current knowledge.
We think of a 2.0 learning model that gives priority to the ability to "learn to learn", developing the skills necessary to successfully face today's challenges.
We integrate traditional models as the case method, with the most current learning currents, thanks to web 2.0.
After all, a book no longer guarantees us that we will learn everything we need to know in life.
At IEBS , the student is prepared to become a leading professional, capable of innovating, undertaking and providing value to their companies, in a changing environment, through a new way of doing business.
Who is IEBS ?
IEBS , the first digital native business school in Spanish in the world, was founded in 2009 with the aim of offering an alternative to traditional business schools, with a commitment to an innovative learning model capable of responding to the real needs of the companies and professionals that live in a society in constant change and transformation. We propose an agile and modern school, capable of being up to date with the latest trends and based on solid values to form more responsible people, who lead projects with Entrepreneurship from Innovation, Ethics and Sustainability.
Our goal is to train the new leaders that the world we live in demands; able to undertake, innovate and create value to their companies, their employees and society in a sustainable and profitable way.
International character
IEBS born in innovation and entrepreneurship in Spain by the hand of Seedrocket, the first startup accelerator in Spain that has Google as one of its main partners. Its main headquarters are located in Madrid and Barcelona, two of the most important cities in the European and global landscape of innovation and entrepreneurship, sources of innovation and trends that allow IEBS bring the most innovative talent and knowledge to all its students . IEBS has its headquarters in Latin America, on the banks of the Río de la Plata, in Montevideo from where it connects the innovative culture, talent and the most innovative knowledge with all the countries of Latin America.
goals
Today, the great challenge of companies is to improve their ability to know and obtain customer data, know how to interpret and process them automatically for decision making and definitely be a Data Driven company.
This is the great competitive advantage of the organizations of the future, a true analytical advantage.
In this Master in Business Intelligence and Data Science you will learn in a practical way to use all the tools that Big Data and Business Intelligence provide us to make strategic decisions, and be able to use AI algorithms , through Machine Learning to predict future market behaviors. At the end of the program, you can also get the Certificate in Big Data Competencies endorsed by Computerworld University.
At the end of the Master in Business Intelligence and Data Science you will be perfectly able to:
Know how to design and execute projects that aim to capture, store and process data that help in the strategic decision making of an organization.
Design and execute Big Data projects.
Design and execute Business Intelligence projects.
Design and develop predictive analysis algorithms under machine learning and deep learning techniques.
Know the essential tools and techniques of mathematics, statistics and programming necessary for the implementation of Big Data, BI and Artificial Intelligence project.
Admission and registration
The program has a limited number of places. In this way we promote personalized contact between student and teacher, so that each teacher becomes a mentor of the student with a direct and close treatment.
Admission applications are processed in strict order of reception and are assessed by an evaluation committee formed by the program director, the academic director and the admissions coordinator. To fill in the application for admission click on the following button:
Pre-registration
The pre-registration period is open until September 30. During this period you can reserve and guarantee your place in the program and if you make your reservation before July 31, you will also get an additional 10% discount on your registration.
Enrollment
The deadline to complete your enrollment in this program ends on November 24 or at the time the quota of available places is completed.
Admission requirements
If you have a university degree, are in the last year of study or have relevant professional experience in the area of study, you can apply for admission to this program.
With a university degree: It will be necessary to present the degree and the academic record. In the case of being in the last year, only the academic record will be presented.
Without a university degree: Having previous professional experience is not an indispensable requirement, however accredited professional experience is a very important element in the selection process. In the case of not having a university degree, it can be validated with demonstrable professional experience. The years of experience required will vary depending on the relevance of it.
Scholarships and grants
IEBS has an exclusive program of scholarships and grants to facilitate its students access to study programs. His commitment is to help people really interested in training and promoting their career. With these scholarships, IEBS improves their job prospects and gives them the opportunity to reorient their professional career.
Last updated Mar 2020
About the School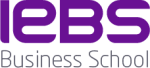 IEBS, the School of Business Innovation and Entrepreneurship, born during the world crisis with the aim of providing a real alternative to traditional teaching model alternative.
IEBS, the School of Business Innovation and Entrepreneurship, born during the world crisis with the aim of providing a real alternative to traditional teaching model alternative.
Read less