Master in Business Administration with a specialty in Marketing and Sales Management
Home ›
MBA ›
Master in Business Administration with a specialty in Marketing and Sales Management
Program Description
The objective of the Master in Business Administration with a specialization in Marketing and Sales Management is to present to the student the modern theories and practices of commercial elements within organizations. In addition, it promotes technical competence and the development of the ability to do market research, marketing planning, sales forecasting and promotional campaigns.
I could fill positions such as:
Administrator or director of product development and promotion processes.
Knowledgeable seller of consumer interests and effective sales strategies.
Market analyst for the consumption of marketable products in a certain population.
Director of advertising campaigns, sales operations and consumer relations.
Seller of wholesale services and products and retail.
Public relationship between the organization and the consumer of products for sale.
Marketing planner of the company.
Promoter of campaigns and services.
Dissemination and organizational marketing supervisor.
Curriculum Content
Core Courses
ADMI 500 Organizational Management
ITMA 501 Technology and Information Management
MARK 502 Marketing Management
FINA 505 * Management Finance *
ACCO 504 * Accounting for Decision Making *
ECON 505 Business Economics
QUME 507 Quantitative Methods and Statistics for Businesses
Specialty Courses
MARK 550 Integrated Marketing Communication
MARK 551 Marketing Research
MARK 552 CRM: Confidence and Loyalty Management
MARK 555 Sales Management
MARK 560 Consumer Conduct
Elective Courses (Select one)
MARK 553 International Marketing
MARK 554 Marketing Services
MARK 561 Brand Management
MARK 562 Supply Chain Management in Marketing
Research Courses
ADMI 595 Integration of Knowledge in Business Administration
* ACCO 500 Financial Accounting : This course is recommended for those students who do not have a business administration training. Although, this course is worth 3 credits; does not count in the total sum of credits for the degree (42 credits). If the student rejects the recommendation, they must sign a disclaimer form.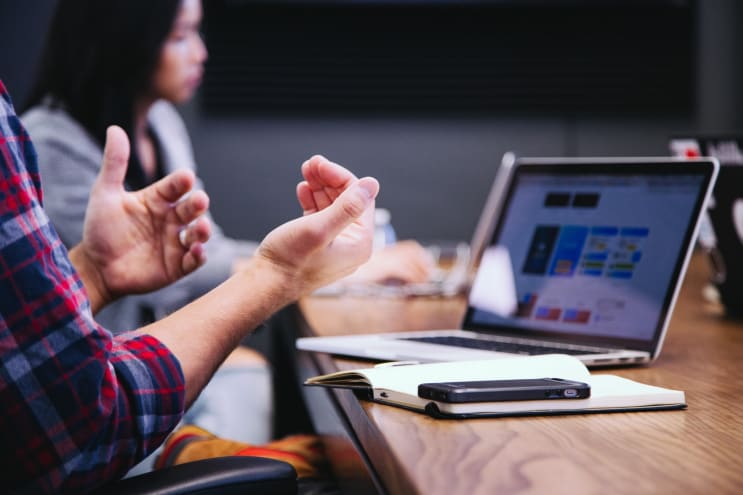 Headway / Unsplash
Sequential Curriculum
First year
First semester
ADMI 500
ACCO 504 *
ITMA 501
QUME 507
Second semester
FINE 505 *
MARK 502
ECON 505
MARK 551
Second year
First semester
MARK 552
MARK 560
MARK 550
MARK 555
Second semester
General Admission Requirements
Have completed a baccalaureate (undergraduate / undergraduate).
Have a general average of 2.75 (GPA) or more in their high school studies (undergraduate / undergraduate).
3. Some academic programs may have specific admission requirements. See the program section in the catalog for more information.
Required documents
Complete the application for admission
Submit an official transcript (official certification of grades) from the accredited university where you obtained the baccalaureate or bachelor's degree.
Submit a copy of a valid color identification, on both sides, issued by the state, with a photo and evidence the address where the applicant resides. This identification can be:

Driver's license
Citizenship card or citizenship certification (ID)
Last updated Aug 2020
About the School

La Universidad Ana G. Méndez, Recinto Online hace accesible a la comunidad local e internacional una educación superior con los más altos estándares de calidad. Para lograr este propósito, hemos utili ... Read More
La Universidad Ana G. Méndez, Recinto Online hace accesible a la comunidad local e internacional una educación superior con los más altos estándares de calidad. Para lograr este propósito, hemos utilizado tecnologías innovadoras para ofrecer un servicio ágil y eficaz al estudiante. Creamos programas académicos y cursos de educación continua que siguen un modelo educativo y un diseño instruccional que busca promover la formación integral del estudiante.
Read less