Master in Business Administration - MBA Online
Home ›
MBA ›
Master in Business Administration - MBA Online
Read more about this program on the institution's website
Program Description
In the complex scenario in which we operate, success no longer resides in the domain of management tools, but in the ability to solve the problems that arise.
That is why the ESEUNE Business School Online MBA has been designed based on an innovative value proposition to prepare professionals who provide transformative solutions to companies and society. Develops skills (leadership, teams, creativity, vision, etc.) and enhances knowledge (strategy, innovation, financial planning, etc.) that contribute to business management success and enhance the professional career of the participants.
The online MBA combines asynchronous sessions in which the student works individually with one class per month on-site-digital (through Zoom) in which students and teachers reinforce learning.
What are the key success factors of the Online MBA?
Participating People
People with professional experience and projection, who aspire to the management of organizations.
The teachers
Professionals (among the best in their respective fields) who stand out for their extensive experience in the subjects they work on.
The method
Entirely focused on enhancing skills and consolidating knowledge for business management.
Networking
Around 3,000 managers who have completed their MBA at ESEUNE work in hundreds of companies in 30 countries around the world.
The MBAyourself Structure
It allows to reconcile the development of the Master with the professional and personal activity of the student.
The Global Vision
Optional teaching periods at Georgetown University, China, Silicon Valley, India and Africa.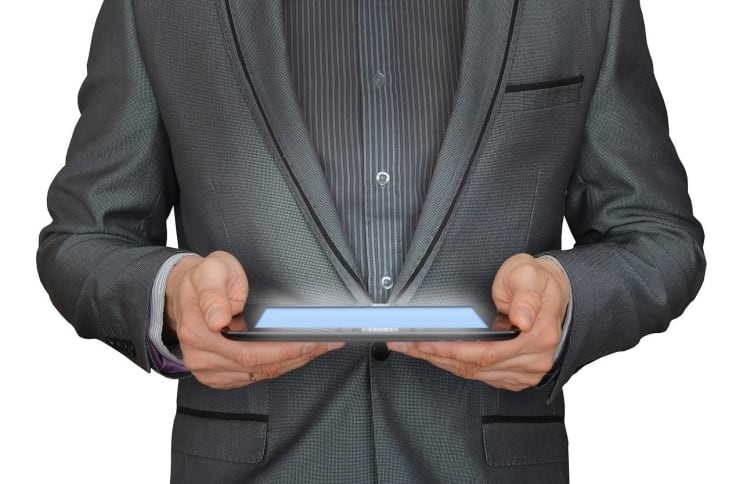 Program
A. People and Equipment
People are the key factor in today's organization. They are the main source of competitive advantage since only through creativity and knowledge are the ideas that an organization needs to create value constantly and at an increasing rate are generated. In this area of the program we show the keys to working with people, starting with oneself (self-knowledge), continuing with the team (leadership) and ending with the environment of the organization, to develop a new management style oriented to the generation of value through the energy of people.
Leadership and emotional intelligence
How to work with teams
Team coaching
NLP and effective communication
Recognition of people
Empowering teams for change
B. Value and Market
Ideas by themselves do not generate value. Value is set by the customer and the market. Innovation turns ideas into value. In this area of the program, we will show the keys to innovation by deploying tools and methods that help managers to channel the energy generated by people towards the development of products, services and organizational models aimed at generating value.
The value, the customers, the market
Innovation and creativity
Innovative leadership
Value Maps
How to develop Differentiated Value Proposals
Innovation as a systemic capacity
MAP (Multidisciplinary Action Project)
C. Digital Transformation
Our companies face the greatest challenge they have ever experienced: the transformation of their business models. It is not a time of change; we live a change of era. Technology, globalization, new consumer values are generating new business models in more and more sectors. And when that transformation reaches a sector, those who have not known how to adapt to change are left out of the competition.In this area we analyze the keys to transforming business models, from an eminently practical perspective supported by work matrices that Facilitators used in companies to help in these change processes.
Exponential Technologies
Digital strategy
Development of new business models
Digital talent management
Industry 4.0
Digital marketing
MAP (Multidisciplinary Action Project)
D. Efficiency
The sustainable company learns to optimize resources and achieves more, with less (efficiency). In this area, we deepen the optimization of the organization's value through the planning of financial resources, emphasizing key decisions at the present time such as treasury management, financing or investment planning.
financial statements
Cash management
Financial management and investments
international finances
SOGE (Simulation)
E. Strategy
Running organizations is not just managing resources. It implies choosing the future: overcoming the prevailing short-term vision (solving day-to-day problems) and thinking in the medium and long term to guide the organization towards the future by making decisions in the present.
Strategic vision
Chromium orienting the company towards the future
Design, execution and control
Direction and uncertainty environments
MAP (Multidisciplinary Action Project)
G. Globalization (optional)
We live in a globalized world and the manager has to understand the impact of the different cultures that make up a market called the world in the design of business strategies. The MBA Online includes optional classroom periods in America, Asia and Africa to enhance the global vision of the participants.
Georgetown University Executive Program
Silicon Valley CEO Academy
Business in China (Beijing and Shanghai)
Israel Startup Nation
India
Africa Service Learning
Last updated Nov 2020
About the School
Fundada en Bilbao (País Vasco, España) en 1992, ESEUNE es una Escuela de Negocios europea con un marcado espíritu global y con una actitud dinámica e innovadora. Hoy en día una persona directiva tiene ... Read More
Fundada en Bilbao (País Vasco, España) en 1992, ESEUNE es una Escuela de Negocios europea con un marcado espíritu global y con una actitud dinámica e innovadora. Hoy en día una persona directiva tiene que estar capacitada para resolver problemas en un mercado llamado mundo. La globalización es una realidad incuestionable y en ESEUNE creemos que la mejor forma para comprender la globalización es vivirla en primera persona. Apostamos por aprender haciendo, compartiendo experiencias, viviendo la realidad. Por eso hemos diseñado una metodología única que convierte nuestros masters en acción: MBAction! De la experiencia práctica hacia la asimilación de contenidos y herramientas; de los problemas en un mundo real a su solución. Una metodología que aumenta la motivación y la comprensión por parte de las personas participantes logrando un aprendizaje más efectivo.
Read less