Program Description
Building a strong brand is no trivial task
For several authors and Marketing executives, the brand is the most important asset of a company. In a world of products that are increasingly similar, technological innovations quickly outdated and production processes that are increasingly less expensive, the safe haven of companies is in their brands. Strong branded products do not suffer as much from competitive price fluctuations or macro environmental fluctuations.
Building a strong brand is not a trivial task. Many companies tried, few succeeded. Some brands remain strong for decades, others are nothing more than "fashion brands". The main objective of this course is to enable students to apply the state of the art of Branding techniques. Enable both the entrepreneur who is creating his brand and the manager of an existing brand to design and execute a Branding plan that creates well-known, desired and high-value brands.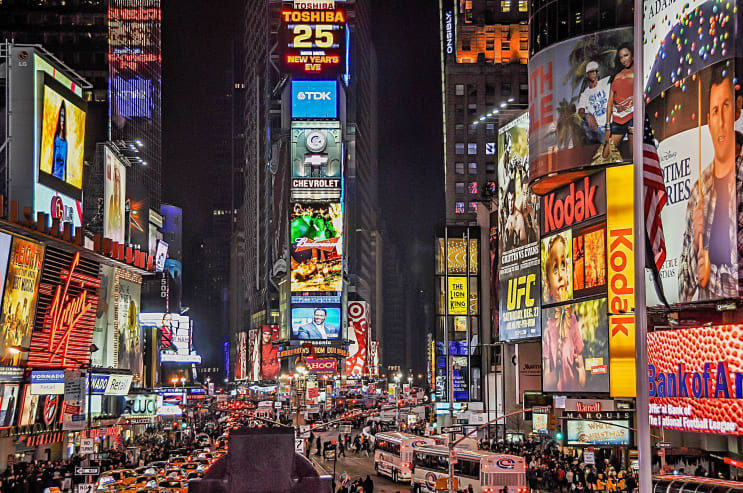 Goals
Throughout this Master, students will be prepared to:
Understand how a brand with high value, identity and differentiated values is built and managed.
Develop a Branding plan.
Understand the brand as an extremely important resource for your business and that it is not restricted to a symbol or name.
Develop Digital Branding by increasing brand engagement through social media.
Incorporate insights from research on consumer behavior in the development of the branding strategy.
Understand how to use the visual elements of the brand such as typography and colors in the development of the brand identity.
Enable Design professionals to understand the power of brand management to bring solutions and results to companies.
Work with brand licensing.
Know basic legal issues about copyright, intellectual property, registration and legal protection of the brand.
Who is it for?
Professionals from Marketing or other areas who need to leverage their business.
Marketing and Brand Managers who need to evolve their brands.
Entrepreneurs who want to build brands.
Designers who want to evolve their skills in brand management.
People interested in learning and developing their skills in brand management and consumer behavior.
Prerequisites
Instrumental English (reading) is required depending on the bibliography available in the course.
Why choose ESPM EAD?
Live classes
Only at ESPM, all digital classes in all disciplines are held live, with a scheduled day and time.
Academic experience
ESPM professors, as well as in our face-to-face courses, have academic experience and also in the executive environment.
Interaction with the teacher
During classes, students can interact with the teacher live on the platform, answering questions and actively participating in the class in real time, simply by activating their camera and microphone.
Customize your schedules
If you prefer or are unable to participate in the live broadcasts, you can still watch the recordings of all classes, which are available on the system for the duration of the course. Thus, you customize your class schedules according to the needs of your schedule.
All lessons are recorded
Even when participating in the live broadcast, the recordings of each class still remain available in the system for review or consultation by the student until the end of the course.
Assessments directly with teachers
All activities and assessments are applied directly by the teachers of each discipline, and not by monitors or intermediaries, a practice that is common in the market.
Distance education with proximity between teachers and the class?
ESPM does.
ESPM's EAD programs use the resources of the Canvas platform, building a modern and intuitive digital study and learning environment.
Course Dynamics
The course will be developed in the Distance Education format in which online classes are conducted live. In these lives, students will have the opportunity to interact with teachers and other students in a dynamic and interactive environment.
The course is divided into modules and these will be conducted by teachers with extensive professional and academic experience, using different active methods, such as, project, problem situation, field research, cases, etc., always anchored by current texts and bibliographic indications.
The course has 420 hours in about 20 months.
Integrating discipline
Modern Marketing Concepts
Understanding the consumer and the brand image
Brand Equity
Consumer trends
Brand visual elements
Shopology
Digital Branding
Brand licensing
Legal Aspects of Branding
Financial Evaluation of Brands
Brand Experience
B2B Branding
Brand personality and Storytelling
Course Conclusion Paper (TCC)
Branding for luxury markets
When happens?
Web conferencing classes will be taught live on Tuesdays and Thursdays, from 9/29/2020, from 7:30 pm to 9:00 pm, and allow for a more effective and real-time interaction between students and the teacher. If the student is not available to participate in the web conference at the specified time, the student can access the recording of the class later in the Virtual Learning Environment (VLE). Classes are available on the platform until the end of the course.
Tuesdays
7:30 pm to 9:00 pm
Thursdays
7:30 pm to 9:00 pm
How are the ratings on Live EAD ESPM?
Assessments and final grade in each discipline
The final grade of each discipline is obtained by carrying out the activities proposed by their respective teacher. These activities will be delivered online, through the virtual learning environment, Canvas.
To obtain approval in each discipline, the student must, at the end of the period, obtain a minimum final grade of 7.0 (seven) and not exceed the established limit of 25% (twenty-five percent) of absences per discipline. In ESPM's Live EAD, non-publication of the discipline's activities is considered missing.
Course Conclusion Paper (TCC) OR Applied Conclusion Project (PCA)
At the end of the course, the student must complete a Course Conclusion Work (TCC) or an Applied Conclusion Project (PCA), depending on the pedagogical model established by each course. This work will be submitted to an examining board composed by the coordinator and some teachers of the course in question.
For this, it is necessary for the student to attend one of the ESPM units, in São Paulo, Rio de Janeiro or Porto Alegre.
Last updated Aug 2020
About the School

Com mais de 65 anos de história, a ESPM é referência brasileira em comunicação, marketing e gestão no ensino superior, com DNA de inovação e tecnologia presente em todos os processos de aprendizagem, ... Read More
Com mais de 65 anos de história, a ESPM é referência brasileira em comunicação, marketing e gestão no ensino superior, com DNA de inovação e tecnologia presente em todos os processos de aprendizagem, formando profissionais preparados para o futuro.
Read less
São Paulo ,
São Paulo ,
São Paulo ,
Rio de Janeiro ,
Rio de Janeiro ,
Porto Alegre ,
Florianópolis
+ 6 More
Less