Master in Blockchain and its Business Applications
Home ›
Master ›
Master in Blockchain and its Business Applications
Program Description
Lead the technological revolution by developing decentralized applications.
The Master in Blockchain and its business applications from Three Points allows the student to acquire all those knowledge, while developing those skills that will allow him to lead the process of development and management of projects based on this type of technology.
The Blockchain is initially conceived as the architecture that allows the creation of the different existing cryptocurrencies. Since its inception until today, the interest shown in this type of technology, as well as its use in different fields, has increased considerably, due to the advantages derived from its use.
All this has increased the need, in companies, to gradually incorporate this type of technology. In this context, it is key to have professionals who have knowledge of Blockchain and DLT technologies, professionals who understand their operation and who can actively contribute in the process of their implementation. In fact, this need is already noticeable in the labor market, where there has been an increase of 26% in the demand for this type of professional.
goals
Understand blockchain technology, its implications and applicability in the technological, business and legal fields.
Know the systems based on Smart-Contracts in contrast or analogy with them.
Understand the types of languages most used for programming smart contracts and blockchain-based applications.
Know different methods for the development of blockchain applications.
Integrate concepts and tools to develop criteria for decision-making related to social and ethical responsibilities.
Learn to manage implementation projects of blockchain technology in the company.
Program
The program is structured in 10 modules that are divided into 3 blocks:
Block 1.- Blockchain Fundamentals: This provides the conceptual bases of the Blockchain that will allow the student to correctly follow the different modules that make up the program.
Block 2.- Blockchain Platforms: In this block students will delve into different platforms used in the Blockchain environment. Students will see the linked tools as well as the different applications they have.
Block 3.- Blockchain economic-business applications: In this last block of the program, the applications that Blockchain technology has in different areas / sectors of the company will be analyzed in detail.
In addition, the master includes 2 practical workshops and a Final Master Project, where students will work with a company in the development of a real project.
Student Profile
The new digital business school Three Points, born in Barcelona, responds to the current economic and business scenario.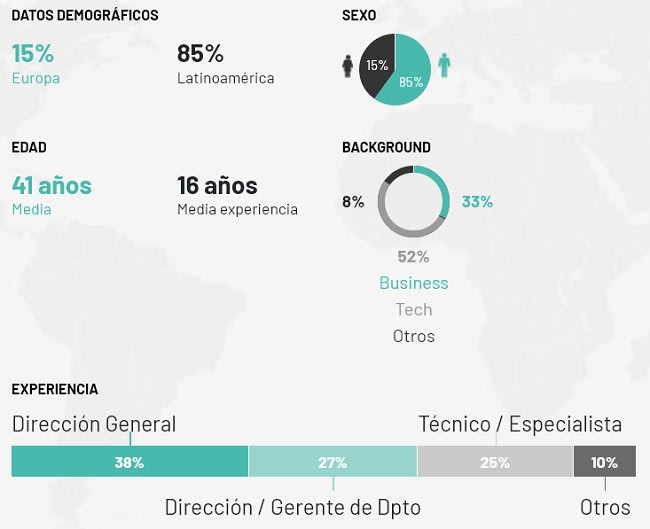 Admission process
Our main objective of our administration process is to ensure the suitability and development of the candidates, so that all our students can live a digital experience that meets their current and future needs.

Professional outings
Once the program is finished, students will be able to occupy positions such as:
Innovation Manager / Director in financial corporations, transport and logistics, retail, or other sectors.
Blockchain consultant.
Expert in the implementation of innovation and Blockchain projects.
CEO of companies based on Blockchain technology.
Last updated Mar 2020
About the School
No hay elección: las nuevas tecnologías ya no son un mero valor añadido, sino que se han convertido en la única vía para lograr la competitividad y la continuidad de las empresas. Una tendencia que no ... Read More
No hay elección: las nuevas tecnologías ya no son un mero valor añadido, sino que se han convertido en la única vía para lograr la competitividad y la continuidad de las empresas. Una tendencia que no sólo está operando grandes cambios en el seno de organizaciones, sino también en la sociedad del conocimiento en su conjunto.
Read less