Master in Behavioral Economics
Program Description
Behavioral Economics, by promoting a fruitful approximation of Economics with other fields of knowledge, such as Psychology, Marketing, Neuroscience and other social sciences, brings the benefit of systematizing and concentrating in a single area fundamental elements on how we make frequent choices and biases presented by the vast majority of individuals and institutions. It will show practical applications for areas of marketing, business and finance based on several empirical studies conducted in recent years. His studies have strongly encouraged the culture of testing and learning in institutions, using fundamentally the experimental methodology as a tool.
In the program, you will learn how people think and how it is possible to change the decision context to impact decisions. The course provides the necessary tools to identify opportunities for intervention, design and test them rigorously to obtain evidence that will allow better decision making and create value for consumers and organizations.
In addition, it will be a great alternative to prepare professionals and researchers who are planning applications for master's or doctoral courses abroad in the area of behavioral and experimental sciences, as well as those who want to enter a wide range of careers, in which Behavioral Economics it is increasingly important.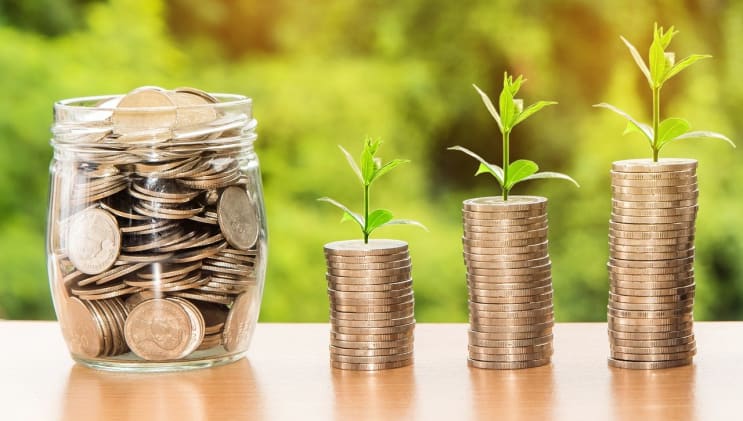 Course objective
The course will provide a solid theoretical basis in Behavioral Economics, enabling participants to use the concepts and main tools in this field of research in companies, advertising agencies, banks, consultancy, among others.
The objective of this course is also to support future managers, consultants and analysts in the trends underlying the psychological decisions made by customers, employees, competitors, and themselves, with an emphasis on how to incorporate these insights into business, marketing, leadership and strategies.
Who is it for?
Senior analysts, coordinators and leaders, with the potential to assume managerial positions.
Consultants and freelancers working in the area and who want to improve to serve medium and large companies.
Companies, advertising and communication agencies that need to train their leadership.
Coordinators and managers of several business segments.
Why choose ESPM EAD?
Live classes
Only at ESPM, all digital classes in all disciplines are held live, with a scheduled day and time.
Academic experience
ESPM professors, as well as in our face-to-face courses, have academic experience and also in the executive environment.
Interaction with the teacher
During classes, students can interact with the teacher live on the platform, answering questions and actively participating in the class in real time, simply by activating their camera and microphone.
Customize your schedules
If you prefer or are unable to participate in the live broadcasts, you can still watch the recordings of all classes, which are available on the system for the duration of the course. Thus, you customize your class schedules according to the needs of your schedule.
All lessons are recorded
Even when participating in the live broadcast, the recordings of each class still remain available in the system for review or consultation by the student until the end of the course.
Assessments directly with teachers
All activities and assessments are applied directly by the teachers of each discipline, and not by monitors or intermediaries, a practice that is common in the market.
Distance education with proximity between teachers and the class?
ESPM does.
ESPM's EAD programs use the resources of the Canvas platform, building a modern and intuitive digital study and learning environment.
What you will learn
The course subjects are supported by classes by web conference in real time, conducted by teachers with extensive professional and academic experience in the respective topic, texts and current bibliographic indications. Dynamics, cases and critical analysis are integral parts of the activities throughout the course, favoring participatory learning.
The course has an integrative discipline whose objective is to provide a communication channel with the course coordination. For this discipline, the inaugural class and presentations by guests of the course coordination are held.
Bibliographic indications include texts in English, requiring instrumental English from participants.
Decision-making process: leadership and management
Fundamentals of Behavioral Economics Tools
Decision-making processes
Well-being and Happiness
Persuasion, Leadership and Social Preferences
Communication and Consumption
Strategic marketing
Psychology and Consumer Behavior
Neuroscience and Neuroeconomics
Nudging and Choice Architecture
Economics and Finance
Financial Management Applied to Business
Behavioral Finance
Consumption, Savings, Indebtedness and Intertemporal Choice
Ethics and Sustainability
Research Methods
Research and Analysis in Behavioral Science
Experimental Methodology and Design of Experiments
Data Science: Integration and Application
CBT
Applied Completion Project (PCA)
When happens?
Web conferencing classes will be taught live on Mondays and Wednesdays, from 9/29/2020, from 7:30 pm to 9:30 pm, and allow for a more effective and real-time interaction between students and the teacher. If the student is not available to participate in the web conference at the specified time, the student can access the recording of the class later in the Virtual Learning Environment (VLE). Classes are available on the platform until the end of the course.
Tuesday
7:30 pm to 9:30 pm
Thursday
7:30 pm to 9:30 pm
How are the ratings on Live EAD ESPM?
Assessments and final grade in each discipline
The final grade of each discipline is obtained by carrying out the activities proposed by their respective teacher. These activities will be delivered online, through the virtual learning environment, Canvas.
To obtain approval in each discipline, the student must, at the end of the period, obtain a minimum final grade of 7.0 (seven) and not exceed the established limit of 25% (twenty-five percent) of absences per discipline. In ESPM's Live EAD, non-publication of the discipline's activities is considered missing.
Course Conclusion Paper (TCC) OR Applied Conclusion Project (PCA)
At the end of the course, the student must complete a Course Conclusion Work (TCC) or an Applied Conclusion Project (PCA), depending on the pedagogical model established by each course. This work will be submitted to an examining board composed by the coordinator and some teachers of the course in question.
For this, it is necessary for the student to attend one of the ESPM units, in São Paulo, Rio de Janeiro or Porto Alegre.
Last updated Aug 2020
About the School

Com mais de 65 anos de história, a ESPM é referência brasileira em comunicação, marketing e gestão no ensino superior, com DNA de inovação e tecnologia presente em todos os processos de aprendizagem, ... Read More
Com mais de 65 anos de história, a ESPM é referência brasileira em comunicação, marketing e gestão no ensino superior, com DNA de inovação e tecnologia presente em todos os processos de aprendizagem, formando profissionais preparados para o futuro.
Read less
São Paulo ,
São Paulo ,
São Paulo ,
Rio de Janeiro ,
Rio de Janeiro ,
Porto Alegre ,
Florianópolis
+ 6 More
Less