Master in Advertising Design and Innovation in Brand Communication
Home ›
Master ›
Branding ›
Master in Advertising Design and Innovation in Brand Communication
Program Description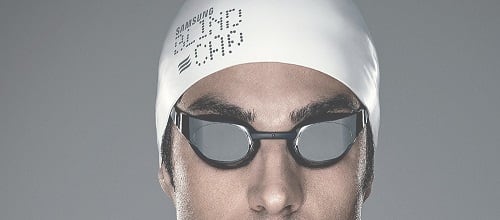 Society as we knew it a few years ago no longer exists. The influence of technological advances is so great that no one dares to make long-term predictions about where we are going. Any career, and especially those related to communication and brands, requires constant questioning of its own parameters and foundations. What was worth 10 years ago, is already history. What matters is how we adapt our way of working to the constant digital and social advances.
Today's communicators must understand the deep relationship between technology, personal values and human relationships to apply it to branding . Otherwise, they will not be able to generate relevant messages for brands and products.
From this reflection comes this Master in Advertising Design and Innovation in Brand Communication . And also from the fact that, fortunately, a familiar starting point will always be necessary: Creativity. An idea, a story to tell, an App that connects with people, a tweet that mobilizes thousands of people. In short, creativity, in its broadest definition, becomes more than ever the benchmark for any communicator. At the starting point and also in the very purpose of brand management .
Today, communicators must be true sponges of knowledge. Only by becoming aware of the way in which people have decided to relate and express themselves can relevant thoughts, proposals, ideas, products or actions emerge. Persuading is no longer enough. Now you have to move.
Advertising, like the rest of commercial communication disciplines, must take a step forward and evolve, at least, at the same speed as society does. And in this Master we propose to train professionals and prepare them to take charge of this new and exciting environment .
goals
The main objectives of this program are:
Living with vertigo. The feeling that we cannot control everything has been established to stay. Far behind are the campaigns in which the social component was not taken into account and their adaptation in real time based on consumer reactions. This feeling must be understood and accepted as one more parameter.
Train professionals with an open and creative mindset. Value creativity. Claiming it as a way of living, a way of thinking, and not so much as a tool that can help us achieve notoriety at a specific moment.
Approach and publicize the latest trends in social behavior. Only from a deep understanding of social and individual behavior will valid decision-making emerge. Family structures, consumption habits, new priorities and needs ... are more than ever the starting points for brands.
Address the different types of consumers from an emotional and technological point of view. A new perspective that is much more humane and sensitive to purchasing motivations and behaviors.
Exercise the ability to generate relevant content through a multitude of practical exercises proposed and supervised by top-level professionals.
Offer designers and communication professionals a vision of transversal design. Digital and physical media must find in the design and creativity the coherence and continuity of the messages.
Provide students with a sufficiently broad knowledge of new and emerging technologies , and how they affect the relationship between people and brands.
Acquire the ability to find linkages that can connect consumers and brands / products. Learn to tell stories around brands that generate lasting, relevant and return emotional bonds.
Analyze the role of brands in society from the consumer's point of view. What is expected of brands and what they have to offer in exchange for a commercial transaction.
Understand the purpose of different social networks and their specific function as a vehicle to transmit emotionality and share information. Know how to conduct the discourse of the same brand, taking full advantage of the characteristics of each one of them.
Recommended profile
This program is aimed at people who have the following profile:
Graduates in Design
Graduates in Communication and Advertising
Bachelor of Fine Arts
Graduates in Audiovisual Communication
Marketing Graduates
Professionals with accredited experience in the field of design, advertising or business communication departments, with creditable experience by academic curriculum and / or portfolio.
Creative Directors and Strategic Planning Directors of Advertising Agencies who are interested in advertising and communication, who have the feeling of feeling overwhelmed by the constant evolution of communication tools, the digital world and new consumer behaviors; and / or who need to recycle or update their knowledge in a pragmatic way and applicable to their projects.
In those cases where the student accredits higher studies prior to a process of accreditation of the University degree, the Academic Committee will evaluate the candidate's CV and portfolio as well as the study plan completed, which must maintain reasonable equivalence with the current undergraduate studies. the same area.
Titling
People who pass the program evaluation will obtain the double qualification : ESDESIGN's Own Title - Barcelona School of Design and Own Title from the International University of Valencia, which will accredit them as professionals in the specialty studied.
Professional outings
Students who complete this program can develop their professional careers in the following areas:
Creative departments of advertising agencies.
Strategic planning departments of agencies or advertisers.
Marketing and business communication departments.
Advertising agency account departments.
Graphic and corporate branding studios, media agencies.
Freelance professionals, entrepreneurs, new companies, StartUps ...
Last updated Mar 2020
About the School
Conoce la Escuela Superior de Diseño de Barcelona Formamos a profesionales para convertirles en motor del cambio que les permita la trasformación del entorno y la generación de nuevos espacios, desarr ... Read More
Conoce la Escuela Superior de Diseño de Barcelona Formamos a profesionales para convertirles en motor del cambio que les permita la trasformación del entorno y la generación de nuevos espacios, desarrollando la creatividad y la innovación.
Read less