Master General Management
Program Description
Master General Management
The goal of our Master's (MA) General Management is to prepare you to take on leadership roles at various levels of business enterprise and organization.
All undergraduates who enroll will also receive an iPad *. So you have your scripts, instructional videos and podcasts always with you. * Action depending on the period, see www.iubh-fernstudium.de/iPad
Facts about Distance Learning Master (MA) General Management
MA General Management Online Studies
Degree: Master of Arts (MA)
Duration of study: alternatively 4, 6 or 8 semesters
Language of instruction: German
Credits: 120 ECTS
Trial: 4 weeks free trial
Extension: free for 24 months possible
Accreditation: FIBAA, ZFU (No. 147111)
Start of study: at any time
Exams: either at numerous study centers or online
Shorten studies by recognizing advance payments
By recognizing intermediate achievements, eg through a first degree or through professional qualification, you can usually shorten your studies and even save money. In doing so, we have uploaded an application for recognition of intermediate consumption, which you can download directly and attach to your registration. If you have further questions about our distance learning Master's degree in General Management and the recognition of intermediate work, please contact our Student Advisory Service or request our free study guide.
Future prospects for prospective managers
Career Master General ManagementA master's degree in general management opens up many perspectives in the professional world. By combining in-depth business knowledge and individual specializations, the Master graduate can be used in all economic niches and is of great importance in every company due to his broad and in-depth knowledge. Whether at the national level or in the international context: In many companies there is a blatant lack of internal communication and coordination between individual departments. At these interfaces, the general manager intervenes and, through his expertise, eliminates these inter-departmental friction and generates new problem-solving techniques. This is a significant characteristic why graduates easily start their careers in higher positions after graduation. Be it in project management, controlling, marketing, sales, production management or human resources: with his specific expertise, the general manager can quickly understand complex factual content and ensure smooth processes between the various divisions. Around 90 percent of all bachelor graduates are planning a master's degree in order to improve their career opportunities. Our extra-occupational masters programs provide bachelor graduates with the ideal opportunity to start their careers while earning a master's degree in leadership. According to the OECD Educational Report 2014, graduates in Germany earn up to 74% more than those who did not attend university or (post) college after school.
Admission Requirements for Studies
Prerequisite for admission to the Master's Distance Learning (MA) General Management is:
A completed, undergraduate degree (eg in the form of a bachelor or diploma)
with an economics or business focus
from a state or state recognized college / university and
a final grade that is at least "satisfactory".
Applicants whose initial studies have no economic focus can be included in our program if their professional background has business backgrounds. The decision on admission to the Master's program is made on a case-by-case basis and on the basis of a discussion with our scientific staff. You are welcome to have our admission requirements for the master's degree program explained in more detail by our student advisory service. By the way: Request free informational material now and get a surprise!
Last updated Oct 2018
About the School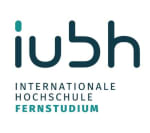 Hier bekommst Du einen Eindruck davon, wer hinter der IUBH steckt, welche Ziele wir verfolgen und warum Du darauf vertrauen kannst, dass Du in uns einen kompetenten Partner für Dein Fernstudium findes ... Read More
Hier bekommst Du einen Eindruck davon, wer hinter der IUBH steckt, welche Ziele wir verfolgen und warum Du darauf vertrauen kannst, dass Du in uns einen kompetenten Partner für Dein Fernstudium findest. Als staatlich anerkannte und akkreditierte private Hochschule mit über 150 Mitarbeitern und Professoren und rund 10.000 Studierenden bieten wir seit über zehn Jahren erfolgreich Bachelor- und Masterabschlüsse auf höchstem Niveau an.
Read less