Master Degree in Management, Technology and Quality
Home ›
Master ›
Master Degree in Management, Technology and Quality
Program Description
The postgraduate curriculum Management, Technology and Quality Has as its main mission:
The provision of specialized knowledge and practices in the fields of Management, Technology and Quality. In addition, it enables graduates to apply this knowledge and skills to their work environment.
The preparation of high-level executives to act creatively and productively.
More specifically, the Program has the following objectives:
To contribute to the graduation of executives who will have modern and complete knowledge of accounting processes.
Student understanding of theoretical and applied accounting issues.

The analysis of the financial statements with the use of specific scientific tools aimed at drawing conclusions on the economic course and the future of an economic organization with the ultimate goal of making the most effective decision making by its executives (or external users of information such as Potential investors).
Providing knowledge and appropriate tools for educating students in the economic way of thinking and applying economic theory to domestic and international businesses.
In-depth research such as tracking business financing needs, working capital management, inventory management, debt management and cash management.
Consider alternative forms of business financing.
Recognize students' legal and ethical obligations as professionals and members of society.
Develop students' communication skills using various tools.
To develop the student's critical thinking on how emerging technologies can be better used in the business by looking at the increase in the technical data, information and knowledge of the organizations.
Provide a good foundation for the information and technology systems that are needed in the modern business.
The use of innovative marketing techniques and strategies that organizations need to compete in an uncertain environment.
To contribute to the graduation of executives who will have modern and comprehensive knowledge about Total Quality Management and Excellence models.
To provide students with a broad understanding and appreciation of the field of human resource management.
Introduce and explain the concept of project management and what are the necessary features for their successful completion.

The program is aimed at:
Graduates wishing to apply for a job in areas related to Business Administration, Quality Management and Project Management
Professionals wishing to develop basic knowledge and administrative skills in the areas of Technology, Quality Management, Project Management and Business Development.
Professionals in the field who wish to enhance and further develop their knowledge and skills in the fields of Technology and Project Management and Quality.
Structure of the Program
Master's degree (Master) requires successful follow-up and examination Six (6) Thematic Units, Which are available on a half-yearly basis, And the successful completion of a Master's thesis.
Title
Prerequisite Topics
Semester
ECTS
DTP 511 Principles of Administration
1st semester
10
DTP 512 Principles of Finance, Accounting and Finance
1st semester
10
DTP 513 Business Administration, Supply Chain and Project Management
1st semester
10
DTP 521 Total Quality Management and Models of Excellence
2nd semester
10
DTP 522 Management of Technology and Information Systems
2nd semester
10
DTP 523 Strategy and Marketing
2nd semester
10
DTP 701A and DTP701B Dissertation Master
DTP511, DTP512,
DTP513, DTP521,
DTP522, DTP523
3rd semester
30
DTP 701A 1 Master's Thesis
3rd semester
10
DTP 701B 1 Master's Thesis
DTP701A
4th semester
20
Exploiting the Title of Studies
This program offers an integrated and multidisciplinary body of knowledge and the skills it provides are needed and used in sectors as diverse as health, education, telecommunications, tourism, food, banking, counseling and production, even in the public sector.

Graduates can work in all of these areas - using the specialized knowledge offered in the fields of Management, Technology and Total Quality.

More detailed graduate from this Program will be able to work as:


Production Manager for organizations producing products

<li>    Project Manager in IT, Construction, Pharmaceuticals, Financial, etc</li>
<li>    Branch Manager in the banking sector, retail sector,</li>
<li>    Quality Manager in organizations that offer services or products</li>
<li>    Factory manager who produces products or organizations that offer services</li>
<li>    Purchasing and Inventory Manager</li>
<li>    Company Manager who offers financial services</li>


A graduate from this program could be employed in any function of an organization in marketing, finance and / or business administration. More specifically, activities that could be dealt with are:


Translate market knowledge for customers into product, service and process management plans and products

<li>    Help the organization do more with less resources</li>
<li>    Ensure that resources (human, equipment, materials and information) and processes are coordinated</li>
<li>    Take advantage of technologies to improve productivity</li>
<li>    To build quality in products, services and processes / processes</li>
<li>    Create high workplace performance</li>
<li>    Contribute to the continuous learning and adaptation of the organization to global and environmental changes</li>

Admission Requirements
It is necessary to have a degree from a recognized university institution
Good knowledge of English
Knowledge of Microsoft Office (Word, PowerPoint, Excel, Access)
Applications
Applications for admission to the academic year 2017-2018 Can be submitted by interested parties From 6 July to 5 September 2017. Applications are submitted only electronically, via the University's website at the following link Https://applications.ouc.ac.cy/admissions?sap-language=EL
Last updated Aug 2017
About the School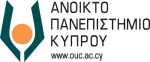 As the second public University, established in 2002, the Open University Cyprus (OUC) aims to fill an important gap in the Cypriot higher education system, offering accredited distance learning degre ... Read More
As the second public University, established in 2002, the Open University Cyprus (OUC) aims to fill an important gap in the Cypriot higher education system, offering accredited distance learning degrees at all levels (undergraduate, master and doctoral). Building on its origins as the country's only University dedicated to distance education, OUC is growing quickly in academic stature and overall reputation. Today's challenging realities have widened OUC's horizons, helping to bring Cyprus near towards its strategic goal: to be established as a regional educational and research center and hub for international scholars and students alike in the Eastern Mediterranean basin.
Read less