Master of Commerce with a major in Logistics
Read more about this program on the institution's website
Program Description
The general objective of the Master of Commerce, mention in International Logistics , is to develop skills and abilities, as well as technical knowledge and strategies, to carry out an efficient distribution of products with excellent service.
Basing the training plan on a set of competencies, actions and means destined to provide the necessary resources that includes, in an integral way, the methodologies, tools and strategies necessary to conquer international markets in matters of export, economy, operations and logistics to develop undertakings.
Professional outings
At the end of the master's degree you will be prepared to work on:
Grant enough knowledge so that the student is able to strengthen the knowledge to contribute to society by linking national and international socio-economic processes to know, design and implement supply chains based on the characteristics of the product, the markets international and the customer.
Promote the analytical, critical and creative capacity to apply analysis techniques and methods to learn to efficiently and effectively manage the company's resources, from the economic-financial, environmental, innovation and supplier point of view.
Provide knowledge to develop strategies for an efficient distribution of products and thus support local, regional, national and international socio-economic development.
Develop skills to manage purchases and supply and supply chain creation mechanisms.
Grant the necessary knowledge so that they are able to plan a logistics project in all its phases and make operational decisions.
Provide the student with the necessary knowledge about the fundamentals of logistics, production and commercial distribution at a global level.
Overcoming this mastery you will get
Title
Master in Commerce Mention in Logistics from the International University of Ecuador UIDE (Postgraduate course registered at CES and recognized by SENESCYT, valid in Ecuador).
Approved
Professional Master's degree in Logistics and Supply Chain Management certified by the Nebrija University of Spain.
Professional Master's Degree in Logistics and Supply Chain Management by IMF Academic Institution of Spain
* Title issuance fees not included.
Training
Multiple skills that will open doors for you.
Apply quantitative and qualitative research tools for the development of consulting and / or auditing activities through quality systems and models of excellence.
Employ methodologies, develop techniques and use tools that make the most of their skills and knowledge to carry out marketing plans and business plans.
Know the fundamentals of the evaluation of the different integrated quality systems.
Act as a purchasing management consultant.
Undertake as director or head of Supply Chain and Logistics.
Undertake as director or head of the Purchasing and Procurement Department.
Act as director or head of Production.
Directorate of Logistics and Supply Chain Management.
Online methodology
The study modality is 100% online through the web platform, each module will last 3 weeks. During the 3 weeks, 24 hours of tutoring will be distributed and on weekends (Saturday and Sunday) of weeks 2 and 3 virtual classes will be held from 08:00 to 14:00.
The Online Master is based on a practical methodology and focused on the labor market. Therefore, from the beginning to the end of the program, all theoretical knowledge is projected onto a practical case study, from which data and problems will be analyzed and discussed, actively contributing to the progress of the course with supported and relevant contributions.
For quality assurance, there is a suitable technical team with learning resources and technological platforms that guarantee its execution. The technological model that the online modality uses is e-learning supported by the Moodle LMS Learning Management System. It is a platform that, through a course management system, helps to develop its learning model based on autonomous, independent, guided, collaborative and cooperative work.
Virtual Campus: The Virtual Platform Moodle version 3.1.
Blackboard Collaborate
Virtual Libraries
Teaching activities - Assisted and Collaborative: tutorials, group discussions, research work. Practical Activities of Application and / or Experimentation: resolution of practical cases and workshops and exercises Autonomous Work Activities: forums, questionnaires, tasks, readings.
The methodology is 100% online:
Real Time - Synchronous: Virtual tutorials, chat.
Deferred Time - Asynchronous: autonomous work, practical activities.
Admission profile
This program seeks that professionals graduated from the Master of Commerce, acquire the following professional and personal characteristics as part of their professional profile:
Accredit theoretical and practical experience in the area of commerce.
Be able to formulate and implement business strategies in a global context.
Direct investigation and intelligence analysis processes for new markets.
Advise for the Planning and development of operation and marketing strategies in organizations with international standards.
Be a consultant in the development of new projects.
Admission
Necessary documents
Copy of the third level certificate registered in the SENESCYT and in the case of foreign titles these must be apostilled or legalized by consular route.
Copy of personal documents: ID, voting slip, passport-size photo.
Curriculum vitae.
Preferably one year of proven professional experience (labor certificates).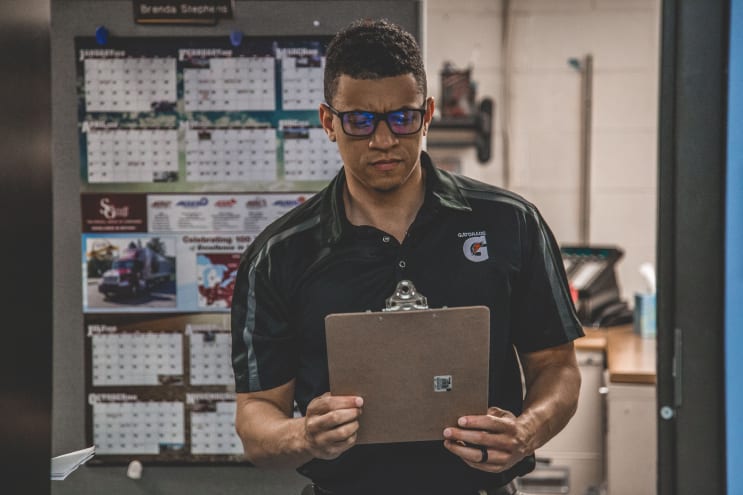 Contents of the program
Logistics Fundamentals
Logistics concept
Logistics activities and their integration
Logistics strategy
Logistics management
Logistics quality
Introductory Logistics Case Studies
Supply chain concept
Strategic adjustment of the supply chain
Strategic decisions and key success factors
Design of supply networks
Consideration of risk in a supply network
Supply Chain Design Case Studies
Estimation of demand. Forecasting methods

Aggregate planning of a supply network
Supply and demand management
Value chain and supply chain
Case studies of relationship analysis in a logistics chain
Reengineering of the logistics network
Management of the relationship portfolio in a logistics chain
Coordination - The bullwhip effect - The CPFR
The concept of service
Logistics services in Europe (I). Structural changes in the logistics chain
Logistics services in Europe (II). ThirdParty Logistics
Logistics services in Europe (III). Lean Logistics
Case studies of structural and strategic changes in the supply chain


Information technologies in logistics
ICT support for the design of delivery routes
ICT support for logistics management
Identification and logistics information systems
Logistics and e-commerce
Production logistics
Production Logistics Concept
Physical flows in production
Stocks in progress
Packaging, packaging, packaging and palletizing
Introduction to internal logistics case studies
Handling and maintenance (I). Load support
Handling and maintenance (II). Shelves
Handling and maintenance (III). Wheelbarrows
Handling and maintenance (IV). Stacker cranes, wire-guided devices, and overhead conveyors
Handling and maintenance (V). Loading and unloading facilities, docks, processes and equipment
Practical cases of handling and maintenance
Design of finished product warehouses
Finished product storage methods

Project and management of finished product warehouses
Management and control of stocks
Concept and organization of order picking
Order picking facilities and equipment
Production Warehouse Case Studies
Maintenance logistics. Conservation and maintenance as logistics operations
Total Productive Maintenance (TPM) and Autonomous Quality Maintenance
Defect prevention and equipment improvement logistics
Practical cases of maintenance as a logistics activity
Enterprise resource planning systems (ERP)
Logistics management with an ERP system
Practical cases of the computerization of internal logistics
Physical distribution and reverse logistics
Physical distribution. Models and strategies. Transportation of goods
Physical distribution. Storage
Reverse logistics
Supply chain management. Operations and logistics centers
Supply chain management
Logistics as a competitive tool. Value chain
Purchasing and supply management
Inventory management
Warehouse management
Cargo transportation management
Supply chain management case studies
Supply chain strategy and SCOR model
Logistic outsourcing
Logistics collaboration strategies (CPFR, VMI, ECR)
E-procurement and e-fullfillment
Assistive technologies (EDI, RFID, TMS, GPS)
Supply Chain Technologies and Strategies Case Studies
Logistics operators. Logistics contract and self-regulation
Global commercial distribution and logistics
Introduction to commercial distribution. the demand for educational commercial distribution services
Typology of commercial forms
Commercial channels. conformation, typology and organization
Selection and management of commercial channels
Spatial organization of commercial distribution systems
Commercial channels practical cases
Competition and commercial policy. Trademarks
The distribution and trade sector in Spain and Europe
Franchise Basics
Franchise strategies and structures
Distribution business models and their evolution
Commercial distribution policies and strategies case study
Introduction to global logistics

International Trade. Marketing channels and Incoterms
Strategic planning. Regulation of freight transport
Intermodalism. Ground transportation
Marine transport. Port traffic
Air Transport
Global Logistics Hardware Case Study
Customs operations and regulation
Financing and letters of credit
Safety aspects
Intermediaries, alliances and subcontractors
Public logistics
Organizational support case study for global logistics
Logistics project
Introduction to PMI, PMP and PMBOK
The logistics project. Planning the scope of the logistics project
HR planning of the logistics project
Communications planning and logistics project schedule
Planning the risks of the logistics project
Planning the quality, procurement and costs of the logistics project
Practical case of logistics project planning
Execution processes of the logistics project. Leadership
Monitoring and control processes of the logistics project
Logistics quality and competitive strategy
Green logistics or green logistic
Practical cases of logistics quality and competitive strategy
Service and logistics costs. The logistics value chain
Quality and hidden cost
Purchasing and supply management
Introduction to purchasing and supply management
Purchasing management and the value chain. LNP-CPS
Planning and scheduling. Organization of purchases
Shopping strategies
Kano parent and vendor policies
Risk analysis in procurement processes
Practical case of basic aspects of purchasing and supply management
Decision making in purchases (I). Internal activity or subcontracting. third and fourth suppliers
Decision making in purchases (II). Selection of suppliers
Purchase management plan
Purchasing management techniques (I) Product and process oriented. Eprocurement
Purchasing management techniques (II) Oriented to the organization. Buying groups
Purchase contracts

Purchasing management case studies
Purchase negotiation processes
Transport process in supply (I). Type selection and planning
Procurement transport process (II). Equipment and systems
Provisioning transport process (III). Situation of transport in Spain and Europe
Processes of reception of goods control, and handling of entry
Practical cases of purchasing and procurement processes
Raw material stock management control (I). Replenishment and demand forecasting systems
Management control of raw material stocks (II). 24. Sizing, control and monitoring
The role of it in the control and monitoring of purchasing management and in procurement
Customer-supplier integration strategies
Practical cases of control and integration of purchasing and provisioning processes
Integrated logistics support, logistics engineering and systems logistics
Integrated Logistics Support and system life cycle
Support logistics in system design
Support logistics during the construction, operation and removal of the system
Degree plan
Applies a methodology for solving a problem of international trade and logistics management, integrating criteria of integrated management systems.
Design a high-level professional article in a detailed, logical and objective way.
Design a project with applied research and / or development components.
Applies practical models of exam-oriented knowledge of a complex nature.
Last updated Sep 2020
About the School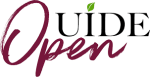 OpenUIDE nace con el objetivo de ser la Universidad a distancia de referencia en el Área Andina. Respaldada y avalada por la Universidad Internacional del Ecuador, una universidad joven, innovadora, p ... Read More
OpenUIDE nace con el objetivo de ser la Universidad a distancia de referencia en el Área Andina. Respaldada y avalada por la Universidad Internacional del Ecuador, una universidad joven, innovadora, positiva, proactiva y visionaria. La UIDE en menos de dos décadas ha construido uno de los campus más hermosos de América Latina, ha establecido sedes en diferentes ciudades del Ecuador, y ha consolidado importantes vínculos internacionales con instituciones educativas de prestigio mundial.
Read less