MSc/PGDip/PGCert in Marketing
Home ›
MSc ›
MSc/PGDip/PGCert in Marketing
Read more about this program on the school's website
Program Description
Learn a skill that is indispensable to organisations around the world, no matter the industry or market. Our Marketing MSc (online) gives you the strategic and practical knowledge you need to succeed in this critical business area.
The course is developed by King's Business School, a UK top 10 centre for business and management studies. They work in partnership with a broad range of private and public sector organisations, including government departments, corporations, professional bodies, and NGOs. Relationships forged in the community of learning last long after the course is done, giving students and graduates a ready-made network of like-minded, ambitious professionals around the globe.
Learning online with King's allows you to access the same world-class teaching as our on-campus students, delivered by the same internationally renowned academics. Our flexible approach allows you to fit your studies around your work, family life and other commitments.
As one of the only organisational functions that are directly responsible for generating revenue, marketing can drive growth and keep organisations 'alive'. If you have an interest in this core business function, our Marketing MSc/PG Dip/PG Cert with online provision enables you to master the knowledge and skills needed to build effective campaigns in any organisation.
Entry requirements: Normally a 2:1 undergraduate degree in any subject area with relevant work experience. Visit the programme page for more details. All King's College London (online) programmes are taught in English.
Key Benefits
Attain top-tier learning outcomes in the field of marketing to help enable a career in a huge variety of industries and organisations.

Receive a comprehensive education spanning both theoretical and practical approaches to marketing strategy and execution.

Study under high-profile academics in the marketing industry like Douglas West - bestselling author of Strategic Marketing.

With small class sizes, you benefit from close teaching and student support.

You'll learn alongside like-minded students and professionals from around the world, each of whom brings their own unique experience, skills and perspectives to your online discussions.
Benefits of online learning
Access study materials, videos, readings and live webinars at any time, from wherever you are in the world.

Start and finish at your convenience with six entry points per year.

Study at your own pace with our unique carousel learning system.

Make use of all the University's services without having to visit campus, including careers, wellness and disability support.

Flexibility, so you can study to achieve your aspirations without taking a break from your career.

Achieve a Postgraduate Certificate in as little as eight months, a Postgraduate Diploma in 16 months and an MSc in just two years.
Welcome to King's College London
Discover the advantages of studying at one of the top 25 universities in the world.
Course detail
The Marketing MSc/PG Dip/PG Cert from King's Business School blends economics, psychology, sociology and anthropology to bring you the latest thinking and approaches in marketing. As technology changes, so too do the mechanics of marketing campaigns. Our curriculum puts these developments into context with both historical perspectives and contemporary critical approaches to the industry. Modules explore the theoretical bases for marketing decisions and how recent advances are changing the way organisations bring their goods, services and messages to the public.
This programme provides a postgraduate-level, research-informed education in marketing within a highly challenging intellectual environment. Upon completion, graduates will be well suited for a broad variety of roles in marketing, from campaign management to technical roles, along with planning, managing marketing analytics, and account management.
You will be taught through a range of modules that explore essential channels and disciplines within the marketing mix, including Brand Management Consumer Behaviour, Marketing Strategy & Planning, and Sustainability & Ethics. Our theoretical models are underscored with case studies and practical exercises that give you hands-on experience with marketing practices. The course provides access to advanced platforms like Qualtrics survey software and Mintel market data to help provide customer and market insights.
Teaching
This modular course is delivered entirely online, meaning you can study alongside your existing career and life commitments. You will be taught and assessed using a variety of innovative methods designed for distance learning by instructional designers and learning technologists. Teaching activities may include a combination of videos, audio recordings, readings, discussion forums, live webinars, independent research and revision, quizzes and other interactive tasks. Assessment will be made through coursework essays and reports, critical appraisals of published work, self-directed learning activities and other methods tailored for online learning.
Our choice of modules and their content reflects a comprehensive approach to marketing considerations across a variety of sectors. Modules address the central pillars of the discipline, including consumer modelling, strategy and planning, marketing practices, analytics and ethics, leading to a broad variety of output careers.
The teaching faculty for the Marketing MSc/PG Dip/PG Cert programme consists of top academics and industry authorities that are well-regarded in their individual fields. You may have the opportunity to learn alongside leading experts such as:
Professor Stuart Barnes, Head of the Consumer and Organisational Digital Analytics (CODA) Research Centre

Professor Ko Du Ruyter, a leading marketing academic with a fleet of publications in top business and marketing journals

Professor Shintaro Okazaki, Editor of the Journal of Advertising

Professor Douglas West, Contributing Editor of the Journal of Advertising Research
Assessment
Students will be assessed using a variety of traditional methods including coursework, essays and reports, as well as innovative online methods, including discussion boards and interactive questions.
Career prospects
The course is ideal for anyone seeking to pursue roles that include a marketing function in any capacity but is especially useful for those hoping to build a career in marketing. Whether you're seeking director-level positions involving strategic planning and management or an entry-level marketing assistant role, this course equips you with the theoretical and practical marketing knowledge you need to make an impact. It's especially suited to those already in a marketing position and looking to progress. This course will equip you to access entry and senior-level positions within the following categories:
Marketing/Brand Management

Campaign/Communications Management

Business Development

Digital Marketing Management

Social Media Management

Operations Development/Management
Testimonials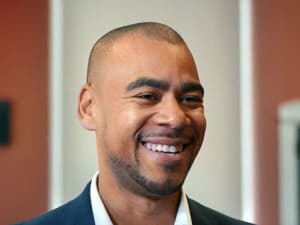 My work life is extremely busy. I travel a lot and also need to spend time at home with my family. I knew I had to juggle these and somehow fit the course in between other commitments. Whether you're at home or work, you can get access to the course anytime. This course is designed in a way that fits my work and personal life, which is why I chose it.
- Salio, King's Online student
Key information
Duration: MSc: minimum 2 years, maximum 6 years; PGDip: minimum 16 months, maximum 4 years; PGCert: Minimum 8 months, maximum 3 years
Study mode: Online/Distance learning
Awarding institution: King's College London
Last updated Jul 2020
About the School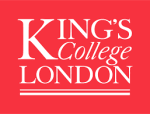 The Dickson Poon School of Law, King's College London is one of the oldest law schools in England and recognised globally as one of the top 10 UK law schools in the world. The School was established i ... Read More
The Dickson Poon School of Law, King's College London is one of the oldest law schools in England and recognised globally as one of the top 10 UK law schools in the world. The School was established in 1831 and has played an integral role in the life of King's since the university was formed almost 200 years ago.
Read less