MSc in International Business Management
Home ›
MSc ›
MSc in International Business Management
Read more about this program on the school's website
Program Description
Why choose this online program?

Shape your international career
The EDHEC's Online MSc in International Business Management will arm you with:
A rigorous and analytical understanding of general management
A broader understanding of how organizations operate internationally
Greater knowledge of global markets
Content overview
In a world where tomorrow's professions have yet to be imagined, we aim to prepare young professionals to meet the challenges of modern society and to reinvent the ways we do business. EDHEC's Online MSc in International Business Management is a unique, immersive experience, in an international environment, where the fusion of knowledge and managerial skills development is at the heart of learning. Students will need to study for 10–12 hours per week, on average. Each module will be evaluated based on exercises, tests, quizzes, case studies, individual and group participation. They are structured as follows:
An intensive 15-month program - Platform access: 1 year after program conclusion
The Consulting Project
As an Online MSc in International Business Management student, you will have the opportunity to undertake a consulting project to formulate a strategy for a real company in the international marketplace. The project will be completed over the course of the 15-month program.
CAREERpath
CAREERpath is a specialized career counseling program that provides individual career coaching to every Online MSc student.
The CAREERpath team will work with you to create a tailored international career plan and identify the steps you should take to achieve your professional goals. The program includes five group work sessions and four one-on-one counseling sessions.
Optional
The Global Business Trip
EDHEC's optional Global Business Trip allows you to discover first-hand the new and innovative business models enabling us to tackle the challenges of globalization. Traveling together with students from EDHEC's Executive MBA program, it is a unique opportunity to:
explore how economic and political models work in relation to western models
gain insights into the challenges raised by globalization and how to deal with them
expand your professional network
The Global Business Trip includes a range of complementary activities, such as conferences, company visits, and discussions with local managers and team workshops.
Online learning
EDHEC's Online Master of Science program blends individual coaching with virtual classrooms and one-on-one academic mentorship with innovative global teaching methods for a fully immersive, international experience.
Engaged Community

Social and intellectual interaction is at the heart of the program.
Learn about alternative contexts and situations and interact with students through a highly collaborative platform.

International Faculty

Our team of first-class experts from top-tier academic institutions and businesses around the world will guide you through an array of cross-cutting business courses.

Academic Mentors

Your academic mentors serve as guides rather than providers of knowledge.
They introduce you to a new world and demonstrate methods of interpretation to know how to function in it.

Success Management Team & Coaches

The Success Management Team helps you navigate through the program successfully and help you prepare your future career.
Discover your teachers
Philippe Foulquier, Ph.D.
CIIA. Professor of Accounting and Finance
Martha Maznevski, Ph.D.
Organizational Behaviour
Tristan-Pierre Maury, Ph.D.
Economics
George Yip, Ph.D.
Marketing & Strategy
Karin Kollenz-Quetard, Ph.D.
Strategy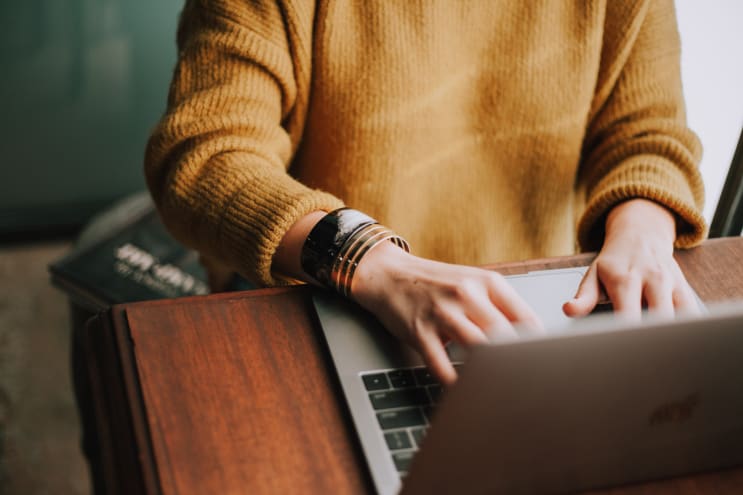 Online Campus
Together with some of the best institutions in the world, top-ranked by the Financial Times, EDHEC has shaped one of the most powerful and intuitive learning platforms which enables us to produce personalized, interactive, and high-touch learning journeys.
Videos, quizzes, instructional activities and resources to read online or to download
A weekly live Virtual Class hosted by the Academic Mentor: content review, discussions with participants, answers to live questions.
Exchanges with other participants through the EDHEC collaborative platform
An online assessment at the end of each week
Personalized follow up by the EDHEC Success Management Team
Admissions
We are looking for young professionals and future managers with an international profile.
Requirements:
4-year bachelor degree (or equivalent)
Excellent academic profile or proven professional excellence
Acceptable English proficiency tests/certificates (TOEFL​, TOEIC​, or IELTS​)
How to apply?
It's simple! Initiate and complete your application online. You will be contacted by our Programme Advisor in order to discuss your project.
Tuition fees
€18,000 plus VAT*
*2020 prices. Subject to changes – Contact us for more information.
Financial Aid / Scholarship
Early Bird
-10% on tuition fees
EDHEC scholarships
until -40% on tuition fees
* for candidates having confirmed their registration before September 15, 2020. Scholarships and Early Bird are not cumulative.
For students working in France: The Online MSc in International Business Management is eligible for the continued professional development program through your personal training account, or CPF (file N° 25329 – Program for Executives and Entrepreneurs).
Last updated Jul 2020
About the School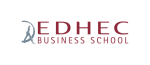 EDHEC Business School offers innovative online courses and degree programs that meet the highest academic standards and attract a global following of thinkers and achievers.
EDHEC Business School offers innovative online courses and degree programs that meet the highest academic standards and attract a global following of thinkers and achievers.
Read less