Program Description
The master's program in criminal justice provides an advanced course of study designed to prepare students for career advancement, admission to Ph.D. programs, or law school. Students complete interesting and interactive courses in a seminar format in the areas of theory, research methods, civil liberties, criminal justice policy, juvenile law, policing, and other topics.
Why Graduate School?
The master's degree is designed to develop analytical, communication, and research skills while mastering advanced content in the field of criminal justice.
Faculty Interaction and Mentoring
Graduate students are engaged in advanced coursework and research with university faculty. Graduate students assist faculty with research and are strongly encouraged to develop an independent focus while in the program. The integration of faculty and student research interests allows for meaningful experiences that significantly develop research and applied evaluation skills among our students. Our graduate students are encouraged to present their research at professional conferences and work to publish their research in reputable outlets.
Overview
The School of Criminal Justice, Forensic Science, and Security offers the Master of Science in Criminal Justice in a fully online format.
The Master of Science in Criminal Justice is designed to prepare students for diverse careers in the modern justice system, for doctoral study or law school. Graduates are equipped to apply theoretical and applied knowledge to issues within the justice and public policy contexts thus allowing advanced examination and analysis of issues within modern justice and legal systems.
Admission Requirements
In addition to meeting the standards set forth in the Academic Requirements and Procedures, applicants must have the following:
A competitive score

A competitive score on all sections of the GRE, GMAT, MAT, or LSAT. To be considered for admission, test scores must be within the previous ten years. Applicants may seek a waiver of this requirement pursuant to the policy set forth below. (NOTE: USM has waived entrance exam requirements for Spring and Fall of 2021 admissions!)

A GPA of 3.0 or greater on the last 60 hours of undergraduate course work; or a 3.0 or greater on prior graduate work.
An undergraduate degree in criminal justice, criminology, forensic science, or closely-related discipline from an accredited institution of higher learning.
Three current letters of recommendation that refer to and assess the applicant's academic ability and aptitude for success in a graduate program. Two of these must be written by individuals possessing at least a master's degree.
Personal Statement: A typed statement of 750 to 1,000 words summarizing the individual's motivation for applying to the program as well as the professional contributions s/he intends to make assuming successful completion of the degree.
Resumé or Curriculum Vitae.
Regular admission generally requires no coursework above the semester-hour minimum for the master's degree.
Conditional Admission: Conditional admission is granted when an applicant's credentials suggest aptitude for successful graduate study but are deficient in one or more of the areas outlined immediately above. Conditional admission may require a variable amount of coursework above the minimal semester-hour requirement for the master's degree.
Program Requirements and Academic Policies
The Master of Science in Criminal Justice requires a minimum of thirty (30) hours of criminal justice coursework (with 18 hours at the 600 level or above) plus the successful completion of a comprehensive examination. In addition, students select a thesis or non-thesis option (capstone project) within the degree program.
Course Requirements (30 hours)
CJ 600 - Seminar in Theory of Criminal Justice 3 hrs.
CJ 620 - Applied Research Methods for Criminal Justice 3 hrs.
CJ 625 - Applied Statistical Methods for Criminal Justice 3 hrs.
CJ 630 - Seminar in Civil Liberties and Criminal Law 3 hrs.
CJ 640 - Seminar in Policing 3 hrs.
CJ 650 - Seminar in Corrections 3 hrs.
CJ 670 - Seminar in Criminal Justice Policy 3 hrs.
Electives - 9 hours at 500/600 level
Career Options
Law Enforcement
Crime Analyst
Federal Agent
United States Probation Officer
Program Analyst
University Instructor
Last updated Oct 2020
About the School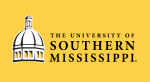 Home to 13 schools and over 100 academic programs, the College of Arts and Sciences operates at the heart of the University's mission to educate students, lead the state and nation in the creative art ... Read More
Home to 13 schools and over 100 academic programs, the College of Arts and Sciences operates at the heart of the University's mission to educate students, lead the state and nation in the creative arts, and produce knowledge in the humanities, social sciences, mathematical and natural sciences, and engineering. Its faculty integrate innovative research with exceptional teaching and outreach, thereby providing paths to understanding the past, solving the problems of the present and imagining the possibilities of tomorrow.
Read less