MSc in Consciousness, Spirituality and Transpersonal Psychology
Home ›
MSc ›
Theology ›
MSc in Consciousness, Spirituality and Transpersonal Psychology
Program Description
The programme, which consists of 180 credits (90 ECTS or 36 US graduate credits) largely attracts mature students who are well established in their professional fields. The structure of the programme means that students are often able to combine study with working full time and/or caring responsibilities. Students from a wide spectrum of professional and cultural backgrounds join the programme for reasons which include a keen interest in spirituality, consciousness studies, and psychology, and all have a desire to advance their knowledge and skills in these areas.
Many students choose to study with Alef Trust in order to achieve an academic qualification to boost professional standing.As part of their learning journey students apply acquired knowledge and skills in their workplaces, positively impacting upon their organisations and clients.
Topic Areas
The nature of consciousness and its relation to the brain
Possibilities of consciousness beyond the brain
The psychology of self and higher states of being
The psychology of transformation
Contemporary spirituality
The psychology of shamanistic practices
Transpersonal approaches to business management
Creativity as a vehicle for wellbeing and transformation
The psychological basis of spiritual and mystical practices
The dialogue between science and mysticism
Career Opportunities
Therapeutic, counselling and coaching professions
Social care
Law Enforcement/policing
Legal professions
Health and medicine
Primary and secondary education
Business management
Human resources
Journalism
Entertainment and the arts
Leadership and management
Research
Some of our current students have received financial support through their employers (e.g. in areas including health, management, and the police) to cover all or part of their fees
Student Testimonials
Robin Jordan
(Ireland)

"I find the course a hugely positive experience: the academics; the community; the resources. It's been eye-opening. I work full time as well. There is flexibility around the time that I do things. Everyone is hugely supportive, and very respectful and responsive to any questions I sent in emails."
Sue Bradley
(United Kingdom)

"The web based nature of the course enabled me to easily attend lectures, tutorials and presentations which fitted in well around work. In my circumstances I wouldn't have been able to attend a university based course. It also meant I could study in my own time and around my other commitments. My fellow students are based all around the world and the different backgrounds, perspectives and interests make for a stimulating and enriching mix. Although this is a web-based course I have made some good friends, which is very rewarding. There is a growing community that you can share thoughts and ideas with, when many 'regular' people can think you are crazy! The staff are knowledgeable and so generous with their time, and their sharing of their knowledge and experience is very, very helpful. They are leaders in the field who have been very involved in their subjects for many years. I would not have access to them in an institution-based programme, except through their writings. On this course, you meet them 'face to face' and that is exciting!"



Nona Mileva
(United States)

"The Master's programme is intellectually stimulating. I find the curriculum of the programme is recharging me. I come home from a long day at work, and then there are parenting responsibilities, home responsibilities and I feel exhausted. But when I immerse myself in the materials of this course, it feels very invigorating to me. I enjoy communicating with like-minded people, and I think that is huge bonus that we belong to such a great community. I also like that there is quick feedback with our mentors and supervisors. This is a wonderful programme with solid accreditation, created by brilliant scholars. The staff put their hearts into it, and nothing is as important as this."
Dagmar Suissa
(Czech Republic)

"This was a truly transformational journey. The course has given me a lot of knowledge, particularly in the domain of individual and collective transformation, which is one of my key interests. However, my most cherished gain is my own transformed self. I have a more expanded understanding of myself, I feel more authentic, more compassionate and more connected to others. I now apply what I have learned through the courses I teach at university as well as through transformational work in organisations. Yet it is not just the knowledge that I apply, I also apply "myself". My own transformative experience serves as a catalyst and has transformative impact on others."
Entry Requirements
The minimum requirement is normally an undergraduate degree at class 2.2 honours in the case of UK awards or an equivalent level if a non-UK degree. Examples of equivalents include USA Grade Point Average of at least 3.0 or a Graduate Record Examination score of at least 550. Degrees in subjects other than Psychology may be accepted provided the candidate can show a suitable level and relevance of background knowledge and competence. In particular, applicants for the MSc programmes require a sufficient educational background and experience in order to successfully complete graduate-level research methods and a dissertation.
Candidates without an undergraduate or graduate degree may be considered, subject to their demonstration of professional qualifications and/or experience to a level and relevance which is deemed appropriate for admission to the programme. Such applicants may also be asked to submit a 1500 word essay, the title of which will be negotiated with the Programme Director. Candidates will also be required to have basic technology skills, equipment and the capacity for self-directed learning to ensure successful participation in the online programmes.
English Proficiency: For students whose first language is not English, proficiency in English is required up to the following tested standards:
IELTS 6.5
TOEFL: PBT 580, CBT 233, IBT 90-91
Scholarships: A small number of partial scholarships are available for students wishing to join the Master's programme. The scholarships are available only to those applying for and offered a placement in the Master's programme. The scholarships are not available for the Postgraduate Certificate or Diploma. Payment of the scholarship in the second year will be dependent on satisfactory performance in the first year of studies.
Last updated Sep 2020
About the School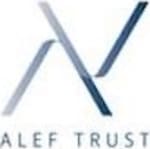 Alef Trust is a globally-conscious non-profit UK organisation offering online master's and PhD programmes in Consciousness, Spirituality and Transpersonal Psychology, validated by UK universities, and ... Read More
Alef Trust is a globally-conscious non-profit UK organisation offering online master's and PhD programmes in Consciousness, Spirituality and Transpersonal Psychology, validated by UK universities, and Open Learning Courses for academic, professional and personal development. Our transpersonal (beyond ego) programmes and courses are derived from a cross-disciplinary, cross-cultural and holistic philosophy which integrates science and wisdom from Western and Eastern perspectives in psychology, consciousness and human potential. Alef Trust's fully online three-year MSc programme, which starts annually in September, brings students together from around the globe.
Read less