Program Description
Are you determined to pursue a professional career in psychology but don't have an undergraduate degree in the subject? Our British Psychological Society (BPS) accredited online MSc Psychology will equip you with the knowledge and understanding of core areas of psychology and will prepare you to make ethical and evidence-based decisions in the field.
Course Overview
Typically, you would not be able to study psychology at the masters level without a bachelor-level background. However, this conversion programme allows you to do just that. If you hold a bachelor's (in any subject) but are planning on a change towards the field of psychology, you can now graduate with an MSc Psychology accredited by the British Psychological Society (BPS) with Arden University.
Through Arden's flexible, 100% online study mode, it is easier to earn your psychology master's alongside your existing commitments and responsibilities. This programme will help you take your career to the next level whilst you absorb our understanding of the human mind.
All of Arden's programmes are delivered with a strong focus on employability and career success. This professional programme is accredited by the British Psychological Society, so you can be sure your career in psychology has the best foundation.
Course Modules
Research Methods:
This first module introduces the origins of psychology and its evolution as a scientific discipline. You'll build a sound understanding of both qualitative and quantitative research methods, and learn how to design experiments, gather and analyse data, conduct interviews, and report your findings.
Cognitive Psychology:
You'll consider the ways our brains interpret the world, and how this interpretation can be misleading. By considering perception, language, memory and learning, you will cover major issues that underpin cognitive psychology. Exploring empirical research in developing cognitive theory, this module also considers conceptual and ethical research areas.
Social Psychology:
Gain an understanding of human behaviour as you explore conceptual and historical issues in social psychology. Using traditional and critical research methods, you will practically apply a range of theories to real-world issues, and explore social constructionism, culture, language, and identity, amongst others.
Individual Differences and Abnormal Psychology:
Join the discussion surrounding differences in individuality. You'll approach the assessment of personality and intelligence, and get the chance to study the controversial measurements and definitions of abnormality. You'll be equipped with psychoanalytical and psychometric means, and gain the ability to classify disorders and treatments.
Lifespan Development:
Consider human development across the lifespan, and explore attachment theories, behavioural genetics, alongside cognitive, emotional, and moral development. You'll also weigh in on meta-representation, and how we view our own desires, emotions, and personal development.
Behavioural Neuroscience:
Discover the structure and function of the human nervous system, and learn about the methodologies of biological psychology and cognitive neuroscience. You'll gain a valuable understanding of human behaviours from a biological perspective, including genetics, evolution, neuroimaging, and brain disorders, and cover ethical and conceptual issues in a range of human and animal research.
Advanced Psychology Project:
This vital project gives you a chance to conduct empirical research in an area of your choice, related to the programme theme, and develop your critical abilities. You'll create a research proposal, choose between conventional dissertation, or academic article and presentation, dealing with key psychological issues. At this stage, you will apply all of your knowledge from the programme, with the opportunity to link your research to your actual work needs.
Accreditation
This Psychology Master's Degree is accredited by the British Psychological Society (BPS). Through this Arden University course, you will be eligible for the Graduate Basis for Chartered Membership (GBC) from the British Psychological Society (BPS), essential for pursuing a career in recognised Psychology professions. Whilst you are actively studying with Arden, we will cover the cost of your student membership with the BPS. This gives you access to a great range of additional resources to assist with your studies.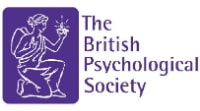 Career Prospects
This Postgraduate Psychology course will open a range of opportunities and different pathways to enter into the field of Psychology, including Health, Clinical, Educational, Occupational, Counselling, Neuro, Sport & Exercise or Forensic.
Here's a snapshot of the many positions you could end up in:
Clinical Psychologist
Counsellor
Occupational Psychologist
Educational Psychologist
Health Psychologist
Forensic Psychologist
Research and Development Consultant Analyst
Alternatively, you could continue your academic development by studying for a PhD, and go on to a career in research, academia, or teachings.
What Our Students Say:

To be eligible for this course you must normally have:
A bachelor's degree with honours at a minimum of second class (2.2) or equivalent,
And A maths qualification equivalent to at least a Grade C at GCSE
For students whose prior learning was not taught in English: IELTS 6.5 (no less than 6.0 in any element); or TOEFL iBT 90; or equivalent.
Delivery Mode
This programme is delivered 100% online.
Last updated Sep 2020
About the School
Here at Arden University, we believe that everyone everywhere should have access to the higher education they deserve. Whether you already hold a post-secondary degree or are just beginning your journ ... Read More
Here at Arden University, we believe that everyone everywhere should have access to the higher education they deserve. Whether you already hold a post-secondary degree or are just beginning your journey into higher education, Arden has the tools and the passion to help provide you with a truly engaging and beneficial learning experience.
Read less