MSc Intelligence and Security Studies
Home ›
MSc ›
MSc Intelligence and Security Studies
Program Description
Your Qualification in Intelligence and Security Studies
Why Intelligence & Security Studies?
Since 9/11, the US is reported as having spent over $500 billion on intelligence*. National governments, international bodies and major corporations recognise the need for personnel with a strong grasp of intelligence and security issues, and increasingly organisations require staff who can also demonstrate exceptional knowledge, research and analysis skills.
Our postgraduate qualification in Intelligence and Security Studies is designed to help strengthen the international intelligence community. Addressing a wide range from the fundamentals through to in-depth topics, including analysis, financial crime, intelligence's role in counter-terrorism, and historic success and failures of intelligence. Study via distance learning to gain a comprehensive knowledge of intelligence's importance in our ever-changing and dangerous world.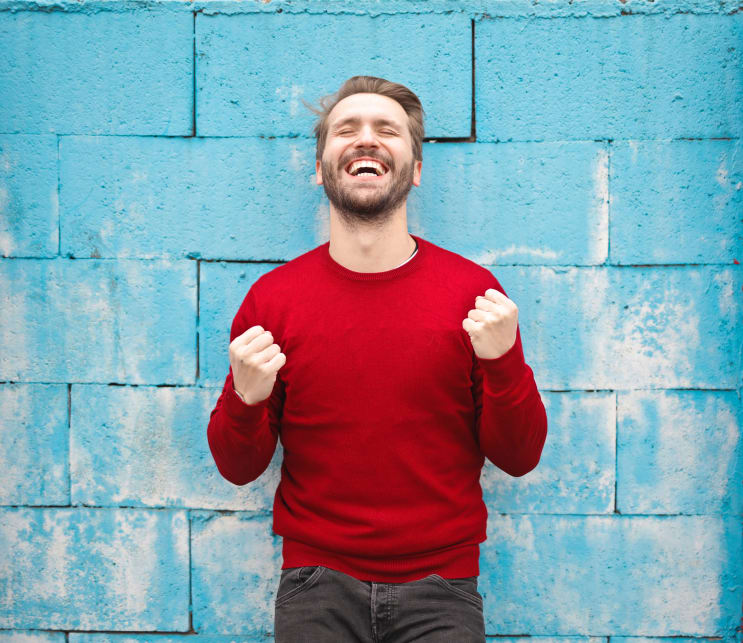 When: 14 September 2020
Where: Delivered online via Liverpool John Moores University
Duration: 11-28 months dependent on the route chosen
Training in intelligence is paramount to ensure safety, both nationally and internationally. During your postgraduate study, you will learn to understand and apply intelligence to practical issues and emerging security threats. Discover the interconnectivity of policing and law enforcement, politics, and private businesses, and how these different groups are important in countering and combatting international threats.
(*Source: The Guardian)
Who studies the MSc in Intelligence and Security Studies?
This programme is studied by those who are investigating the option of security and intelligence related careers in both public and private sectors, including police work, intelligence analysts and consultants, foreign or military intelligence services, local government, financial crime officers, customs and immigration, and counter-terrorism efforts. It is also well suited for professionals already engaged in such fields who seek to enhance their career prospects through higher education. It is excellent preparation for many careers in the civil and foreign service, non-governmental and international organisations, private firms, and research bodies.
7 Modules Available
The course syllabus is designed to provide a thorough analysis of important intelligence and security events and issues from the late 20th century to the present day. Connect the practical basis of intelligence to the broader issues facing the international system.
Security Studies
Intelligence Analysis
International Financial Crime and Security
Terrorism and Counter-Terrorism
History of Intelligence: Success and Failures
Contemporary Issues in Crime, Safety and Security
Intelligence & Security Studies Dissertation
Choosing your level of study
The course is available at Postgraduate Certificate, Postgraduate Diploma, and Master of Science level. Those studying the PGCert will take the first three modules, whereas PGDip students will take the first six modules. Those choosing to study the course at MSc level have the opportunity to complete a dissertation on a topic of interest, allowing students to engage in an industry-focused research project to apply their knowledge and skills to their own career aspirations.
Learn online with the support of industry experts
During your study, you will have access to the faculty at Liverpool John Moores University. Learn from experienced counter-terrorism professionals, academics, and subject experts, including Sir Jon Murphy, Professor Mick Creedon, Dr Nick Ridley, and Dr Adrian James.
This is a Liverpool John Moores University programme and qualification, with enrolment and delivery administered by Informa Connect. The course is taught, assessed, quality assured and awarded by Liverpool John Moores University.
About Liverpool John Moores University
The Liverpool Mechanics Institute was founded by people of power and influence who recognised the transformative effects of education and the impact that learning and aspiration could have on individuals, communities and society. It was the first such institution to be founded in England.
This small, pioneering movement was followed by the establishment of the Liverpool Institute and School of Art and the Liverpool Nautical College, and in 1900 Irene Mabel Marsh opened the IM Marsh campus. These organisations together laid the foundations for Liverpool John Moores University, an institution that has grown and flourished and continues to provide opportunities for all.
Today, with a vibrant community of 25,000 students from over 100 countries worldwide, 2,500 staff and 250-degree courses, Liverpool John Moores University is one of the largest, most dynamic and forward-thinking universities in the UK.
The Security Studies programme is delivered by the Liverpool Centre for Advanced Policing Studies at Liverpool John Moores University. The university combines professionally recognised qualifications with innovative and socially orientated courses. The centre has an outstanding reputation for research, with academic staff contributing regularly to industry journals, advisory groups, governmental policy, as well as gaining regular public exposure through the press and broadcast media.
About the Liverpool Centre for Advanced Policing Studies
Established in 2015, the Liverpool Centre for Advanced Policing Studies (LCAPS) has a wealth of professional, practical and academic experience. LCAPS uses this experience to conduct research and provide training within the fields of policing, crime prevention and allied security professions.
The Liverpool Centre for Advanced Policing Studies brings together research-active staff from across the University.
LCAPS' interdisciplinary learning portfolio equips students and practitioners with the skills they need to respond to the complex demands of contemporary policing.
The Liverpool Centre for Advanced Policing Studies' portfolio of taught degrees is expanding and LCAPS will soon offer one of the most comprehensive portfolios of academic policing programmes.
Fees
| | | |
| --- | --- | --- |
| Degree | Until 15th May 2020 | After 15th May 2020 |
| Postgraduate Certificate: | £3,150 / US$3,950 | £3,495 / US$4,370 |
| Postgraduate Diploma: | £5,950 / US$7,450 | £6,595 / US$8,245 |
| Masters: | £8,850 / US$11,065 | £9,795 / US$12,245 |
Last updated May 2020
About the School

Informa is a leading international events, intelligence and scholarly research group.
Informa is a leading international events, intelligence and scholarly research group.
Read less