MSc Global Food Security (Food Safety) – Online
Home ›
MSc ›
MSc Global Food Security (Food Safety) – Online
Program Description
MSc Global Food Security (Food Safety) – Online
This online Global Food Security (Food Safety) postgraduate programme will be delivered by leading research active staff within the internationally recognised Institute for Global Food Security (IGFS) based at Queen's University Belfast.
This unique food safety course will comprise specialist modules such as chemical and microbiological feed and food safety, health, global food legislation, food fraud and advanced analytical methods for detecting food safety issues. The course is particularly suitable for those working in the agri-food industry, regulatory agencies and analytical communities who wish to develop their knowledge to a higher level.
Awards will be available at Postgraduate Certificate (PgCert) and Postgraduate Diploma (PgDip) level, and to Masters level following the completion of a dissertation-based module.
WHY QUEEN'S?
The Institute for Global Food Security at Queen's University Belfast aims to play a major role in delivering safe, sustainable and authentic food to the world's population and has become globally recognised for its excellence in research. It was ranked number one for research intensity in the UK for agriculture, veterinary and food science (REF 2014).
The online format is particularly suitable if you are in full or part-time employment as you can organise your studies around your work and family commitments. Furthermore, the flexible format permits study breaks between academic years if required. In addition, employers support our online format as staff do not require regular leave to attend on-campus. Students download their study materials, participate in course discussions, test their learning, watch video presentations and participate in webinars delivered by food security experts via the University's Moodle-based delivery platform.
COURSE DETAILS
Students can study the Masters part-time over a period of 3 years, the Postgraduate Diploma part-time over a period of 2 years and the Postgraduate Certificate part-time over a period of 1 year.

Students have the option to enroll initially for a 1 year Postgraduate Certificate and upon successful completion advance to the Postgraduate Diploma and /or Masters programme.

Students can start the course in either September or February of each academic year.

COURSE DELIVERY

Each module is available online for a specified 20 week period each academic year.

Online material will be released over a 15 week content delivery period with a further 5 weeks for completion and submission of the final assessment element.

Module content will be opened up on a block-by-block basis every 3 weeks and students will work at their own pace through content completing continuous assessment tasks to agreed schedules.

Start dates for next DL modules are:
- Food safety and health: Monday 23rd September 2019
- Food integrity, fraud and traceability: Monday 2nd March 2020
- Advanced Analytical Tools for Food Security: Monday 21st September 2020
- Global food standards and legislation: Monday 1st March 2021
ASSESSMENT & FEEDBACK
A range of assessment instruments will be used including online questionnaires, case studies, simulation-based assignments, presentations and written coursework.
LEARNING AND TEACHING
At Queen's, we aim to deliver a high-quality learning environment that embeds intellectual curiosity, innovation and best practice in learning, teaching and student support to enable the student to achieve their full academic potential.
The programme is only taught part-time with students undertaking 1 module per semester.
Modern online technology and dynamic advanced audio and video tools will be employed to achieve a stimulating teaching and learning experience.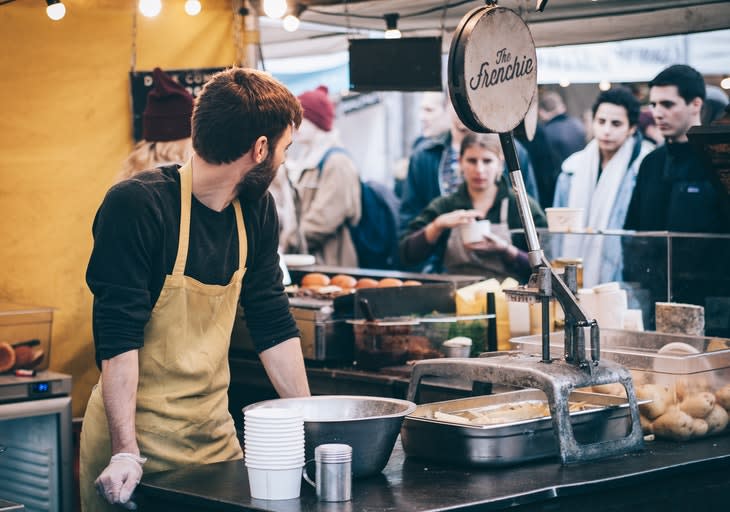 ENTRY REQUIREMENTS
Normally a 2.2 Honours degree or above in a relevant area of science or equivalent qualification acceptable to the University.
Applicants with qualifications below 2.2 Honours degree standard (or an equivalent qualification acceptable to the University), or with relevant work experience, will be considered on a case by case basis if they can demonstrate appropriate experience, acceptable to the School.
TECHNICAL REQUIREMENTS
Minimum technical requirements for students enrolling in the programme:
PC or laptop (of reasonable specification with webcam or camera)
Good internet connection
Up to date browser (with standard plugins)
Headphones/speakers
Microphone
PDF reader
Word processor
ADDITIONAL INFORMATION FOR INTERNATIONAL STUDENTS
For information on international qualification equivalents please select Your Country from the list on our International Students website.
International students wishing to apply to Queen's University Belfast (and for whom English is not their first language), must be able to demonstrate their proficiency in English in order to benefit fully from their course of study or research. Evidence of an IELTS* score of 6.0, with not less than 5.5 in any component, or an equivalent qualification acceptable to the University is required (*taken within the last 2 years).
If you need to improve your English language skills before you enter this programme, our partner INTO Queen's University Belfast offers a range of English language courses. These intensive and flexible courses are designed to improve your English ability to entry to this programme.
CAREER PROSPECTS
This programme will be suitable for anyone who wants to know more about this increasingly important area, those working within the wider Agri-food industry sector including food production, processing and retail, regulatory and governmental control agencies, and research organisations.
Queen's postgraduates reap exceptional benefits. Unique initiatives, such as Degree Plus and Researcher Plus bolster our commitment to employability, while innovative leadership and executive programmes alongside sterling integration with business experts help our students gain key leadership positions both nationally and internationally.
FEES & FUNDING
There is a range of funding and scholarship options available to those considering study at Queen's.
Postgraduate loans
The Department for the Economy will provide a tuition fee loan of up to £5,500 per NI / EU student for postgraduate study.
A postgraduate loans system in the UK offers government-backed student loans of up to £10,609 for taught and research Masters courses in all subject areas. Criteria, eligibility, repayment and application information are available on the UK government website.
International Scholarships
Information on scholarships for international students, is available at http://www.qub.ac.uk/International/International-students/International-scholarships/.
Commonwealth Distance Learning Scholarships
Queen's University Belfast has five Commonwealth Distance Learning Scholarships to support scholars commencing the MSc Global Food Security (Food Safety) in September 2020.
Commonwealth Distance Learning Scholarships are for candidates from least developed and lower middle income Commonwealth countries, for part-time Masters study by distance learning on selected courses offered by UK Universities.
For further details about the course content and entry requirements please refer to: MSc Global Food Security (Food Safety)
For further details regarding the Commonwealth Distance Learning Scholarships including eligibility criteria, application and selection process please refer to: Commonwealth Distance Learning Scholarships

Last updated Jul 2019
About the School

The Faculty of Medicine, Health & Life Sciences at Queen's University Belfast has a reputation for excellence in education and research - a reputation which is reflected in our position in the top ... Read More
The Faculty of Medicine, Health & Life Sciences at Queen's University Belfast has a reputation for excellence in education and research - a reputation which is reflected in our position in the top ten universities in the UK for Research Intensity.
Read less