MSc Engineering Management (CMI)
Home ›
MSc ›
MSc Engineering Management (CMI)
Program Description
This online MSc Engineering Management degree is designed for practising Engineers who want to move to management positions in their industry. This programme will equip you with a critical appreciation of the management of engineering projects in a global context, and the theoretical and practical skills to have a real impact on business practice.
Course Overview
With a focus on quality management, supply and sustainability, this programme provides an understanding of the wider processes supporting engineering activities. This MSc Engineering Management (CMI) programme will benefit practising engineers who are looking to take on a managerial position.
Arden's online study mode makes it is easier to develop your engineering and project management skills alongside your existing commitments and responsibilities. This programme will help you take your career to the next level whilst you bring your organisation closer to their logistical goals. This programme is delivered 100% online.
When you study your Chartered Management Institute (CMI) accredited MSc Engineering Management with Arden, you'll receive a CMI Level 7 Certificate in Strategic Management and Leadership. This is an industry recognised certification and puts you on a fast track route toward Chartered Manager status.
Accelerate your learning! This programme is offered in both full-time and part-time study modes. The full-time study mode allows you complete your postgraduate studies in just one year so you can move on with your career.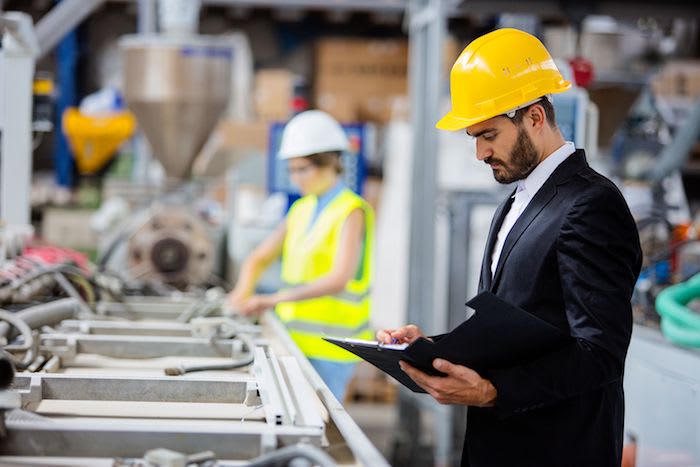 Course Modules:
Project Management Techniques
By breaking down the different types of project management, you'll learn solid methods to control projects from beginning to end. This modules covers budgets, how to resolve complex issues, and coordinate the work of a project team.
Sustainability in Theory and Practice
The drive towards sustainability is a crucial aspect of modern business and can be a catalyst for ethical, operational change. This module explores sustainability as a tool for growth, using case studies to explore the application of these concepts, and their potential to further the objectives of your own organisation.
Operations and Supply Chain Management
The importance of operations management grows with customer demands, resource scarcity, and sustainability concerns. Learn how to ensure inputs become outputs that meet your performance objectives, and evaluate how this impacts the ability to deliver.
Risk Management and Innovation
This module will equip you with a grounding in two topics that go hand in hand – risk management and innovation theory. Applying in practice within the engineering environment, you will learn to evaluate the relationship between risk, and the ways to leverage it to facilitate innovation. You will tackle the implications this has on organisational culture, and use practical scenarios to investigate the varied impacts on business practices.
Quality Management
This module will encourage your understanding of quality product delivery with key theories. You'll appreciate quality in both tangible and intangible products, and this module will allow you to promote this philosophy in your current or future role. Your introduction to quality management will include the tools and systems to measure quality in a working situation, and you will put ideas into practice against specific business needs.
Data Handling and Decision Making
With access to more data than ever, those equipped to handle and interpret this data can add real value to the workplace. The focus of this module is learning how to both interpret data, and make key business decisions shaping the future of an organisation.
Research Project:
This vital project gives you a chance to research an area of your choice, related to the programme theme, and develop your critical abilities. You'll create a research proposal and choose between a conventional dissertation, or an academic article and presentation. Then you'll apply all of your knowledge from the programme, with the opportunity to link your research to your actual work needs.
Partnerships & Accreditation
When you enrol in the MSc Engineering Management (CMI) course, you will have the option to participate in the Salesforce business skill development programme.
Salesforce Trailheads
There are 140 Trails and 520 badges to choose from, covering many aspects of business, computing and using Salesforce as a management tool.
CMI Accreditation
The Chartered Management Institute promotes excellence in UK management and leadership. Alongside your Masters Degree you'll get a CMI Level 7 qualification in Strategic Management and Leadership – which is an industry-recognised route toward Chartered Manager status.
How does it work?
Participation with our Industry Partners is completely voluntary – it's entirely up to you whether you complete one, 10 or none at all. Your participation or decision not to study these additional extras won't have any effect on your degree or the grades you receive.
What Our Students Say
"Going back to full-time education became almost impossible as I had a family, mortgage, and all the other distractions of modern family life. Would I recommend Arden? Yes, I would. It has given me purpose, self-fulfilment, confidence and a potential to work in my chosen field."

Martin Lithgow,

Arden University
Accreditation
Arden University provides management development programmes that meet the rigorous quality required to achieve CMI accreditation.
Eligibility Requirements
To be eligible for this course you must normally have:
A UK honours degree at a minimum of second class (2.2) or equivalent.
For students whose prior learning was not taught in English: IELTS 6.5 or equivalent (no less than 6.0 in any element).
What if I don't have academic qualifications?
We positively encourage and consider applications from those with substantial management experience (typically 5 years) able to demonstrate their motivation to study the programme. We will ask for your CV and references in support of your application.
Last updated Dec 2020
About the School
Here at Arden University, we believe that everyone everywhere should have access to the higher education they deserve. Whether you already hold a post-secondary degree or are just beginning your journ ... Read More
Here at Arden University, we believe that everyone everywhere should have access to the higher education they deserve. Whether you already hold a post-secondary degree or are just beginning your journey into higher education, Arden has the tools and the passion to help provide you with a truly engaging and beneficial learning experience.
Read less