Read more about this program on the institution's website
Program Description
The development and maintenance of effective security management have a pivotal role to play in all areas of the aviation sector – with a continually evolving and dynamic threat and risk landscape bringing constant and moving challenges.
In cooperation with the International Civil Aviation Organisation (ICAO), this MSc in Aviation Security allows you to explore and develop theories and methodologies to mitigate these risks and consider and analyse the future of safe and secure aviation.
By working together, Bucks New University and ICAO aim to realise the needs of the aviation industry for qualified and knowledgeable aviation security professionals through the creation and promotion of learning that is accessible by mature professionals and the next generation.
Gain insight into a unique sector
Keeping air travellers, cargo, aircraft and company employees safe extends far beyond simply screening passengers and their baggage.
This master's analyses evaluates and develops the multi-layered and interconnected processes involved in security management in the high-risk and technology-dependent world of aviation. By doing so, the programme seeks to develop confident, capable, analytical and knowledgeable security management professionals for now and into the future.
Work with aviation specialists
Drawing on best practice and regulatory guidance from aviation business leaders and governing bodies, you will be challenged, and stimulated, to explore innovative approaches to managing, and planning for, aviation security issues.
You will work with specialist academics and practitioners from the aviation, security and resilience sectors – and have unique opportunities to build your knowledge, network and opportunities to move forward in this stimulating and challenging field.
Strong links and expertise
Bucks has strong connections to the aviation and security industry, and extensive expertise in this area.
Studying with us at this level is a unique chance to develop applied, high-level knowledge and understanding, and to work with some of the leading thinkers in this field.
We will support you to achieve your specific work goals and to tap into current and future opportunities in the sector.
Who is it for?
This master is for anyone whose role involves ensuring security protection is incorporated into aviation operations, or those aspiring to move into this work. You may also be looking to build on your experience and skills in general security management or aviation, and want to specialise.
Course details
The course draws on knowledge from a broad range of academic disciplines that need to come together and be considered, in an aviation security context.
We will look at everything from threats, risks and challenges, to impact perspectives, and the multiple organisations, agencies and air travel stakeholders involved. We will explore topics such as aviation and organisational resilience, while also analysing the context and future of secure and safe aviation.
The programme culminates in you completing a research dissertation or project looking at issues that most interest you relating to aviation security, both now and in the future.
By the end of the course, you will have:
a master's level qualification relevant to your professional development.
high-level knowledge that gives you professional recognition in this field.
lifelong skills and, particularly, the ability to analyse and evaluate operational and strategic contexts.
the skills to apply academic theory and principles in a business environment.
Distance Learning
Bucks offers distance learning, so you can study this course alongside your work or other commitments – and we will tailor the way it is delivered based on your particular needs and work profile.
You will attend online learning events, where you will participate in open discussions, with contributions from tutors, practitioners and industry representatives.
You will receive lectures and study materials online, as well as podcasts and other tools, and interact with your tutors online, through discussion boards, blogs and wikis.
Virtual visits from industry professionals and web seminars are an integral part of the programme, giving you first-hand insight into current aviation security practice, and preparing you for working, or progressing, in this emerging field.
Funding
This programme is eligible for funding under the UK Ministry of Defence Enhanced Learning Credits (ELC) scheme. Our ELCAS number is 1682.
Bucks New University is a signatory of the Armed Forces Covenant and supports the Armed Forces Community. We recognise the value of Serving Personnel, both Regular and Reservists, Veterans, and military families contribute to our business and country.
What are the course entry requirements?
Entrants to the programme will normally have an Honours degree or equivalent. Recent graduates would generally have achieved an upper second-class honours degrees in any field. It is anticipated that this degree will also evoke interest from students overseas for whom such qualification is not available in their home country. Applicants whose first language is not English will be required to demonstrate English language skills to IELTS 6.5 or equivalent. Applicants who are in employment may qualify for entry without holding a first degree.
For further details of our international English entry requirements, please visit our international pages.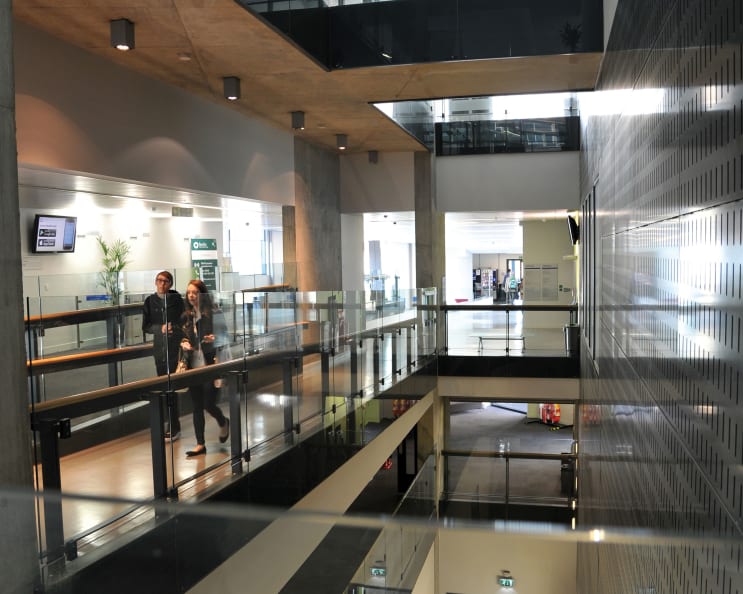 Course modules
Year One Modules
Year Two Modules

Threat Risk and Impact Perspectives
Aviation Risks and Security Challenges

Organisations, Agencies and Air Travel Stakeholders
Aviation and Organisational Resilience
Research and Dissertation
Employability
What are my career prospects?
By the end of the programme, you will be well placed to consider, or further develop, your employment in the aviation and security industries. You could work as a practitioner, manager or, in the wider context, as a consultant or general security adviser to the sector.
The Big Deal
At Bucks, we believe in putting our students first. That's why our Students' Union have developed our exclusive 'Big Deal' package. We're the only university in the UK to offer free access to such a diverse and exciting range of activities – all to enrich the university experience.
We offer FREE events and entertainment, additional skills workshops, sports, recreational activities, societies and paid student rep schemes. All at one of the top 10 Students' Unions in the UK. It's a big deal!
We are proud that our exciting and dynamic students' union is ranked in the top three in the UK for representing student's academic interests (NSS 2020). It's a big deal!
Last updated Nov 2020
About the School

Bucks New University is a new breed of university, focusing on degrees that are professional and practical, as well as academic. Young in outlook, but well established in the fields we specialise in, ... Read More
Bucks New University is a new breed of university, focusing on degrees that are professional and practical, as well as academic. Young in outlook, but well established in the fields we specialise in, we offer high quality, professionally-driven university courses, in everything from nursing, health and social care, to cyber fraud detection, textiles and aviation.
Read less