MSCS - Cloud Security Architect specialization
Home ›
MSc ›
MSCS - Cloud Security Architect specialization
Program Description
The Cloud Security Architect specialization focuses on planning, analyzing, designing, configuring, testing, implementing, maintaining, and supporting an organization's on-premise and cloud security infrastructure.
The Cloud Security Architect specialization trains you to harden enterprise architecture and cloud architecture from the most advanced attacks and secure programming practices to overcome these inherent drawbacks to pre-empt bugs from the code, and designing and implementing cloud security.
Program Summary
Level of study: Graduate
Number of courses: 12 (36 Credit Hours)
Duration: 2 Years – 12-week terms (4 per year)
Term begins on: 6th April 2020
Mode of study: Online (Flexible with Hands-On Experience)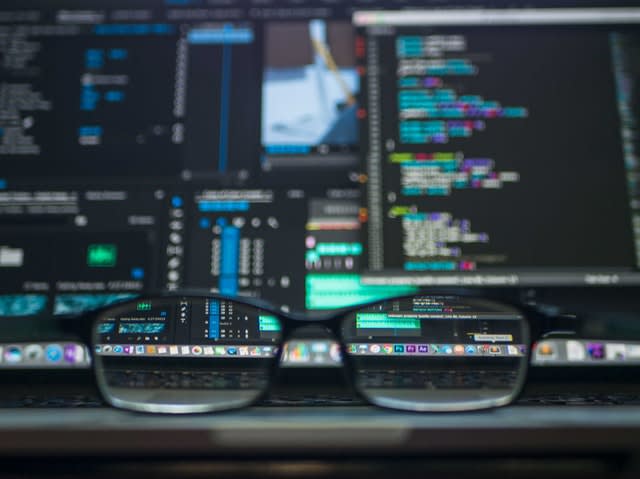 Course Deliverance
ECCU coursework is delivered through a 100% online degree program, providing the flexibility of time management whereby students can attend to coursework at any time of day/night or weekends (24×7). There is a structure to the week and term whereby attendance and submissions must meet predefined deadlines each week and weekly attendance and participation are mandatory. Synchronous scheduled class times are not utilized but adherence to discussion and homework weekly posting deadlines are.
The course utilizes traditional university terms (semesters of 12 weeks) and is structured accordingly. So the course delivery sits in a flexible middle ground between the structure of set class times and attendance and the open-ended system of self-paced independent study courses.
Each course is instructor-led by credentialed professors with industry experience with a maximum enrolment of 30 students. Guided discussion, interaction/engagement, assistance/support, and grading/feedback will be done with your professor weekly as the course proceeds.
Courses typically consist of a mixture of weekly threaded discussions, reading materials, iLabs (ECCU's online virtual platform to practice), presentation support (PowerPoint and/or video), quizzes/exams and/or research projects/papers.
Course Outline
Securing Cloud Platforms
Intro to Research and Writing for the IT Practitioner
Business Essentials
Foundations of Organizational Behavior
Hacker Mind: Profiling the IT Criminal
Quantum Leadership
Managing Secure Network Systems
Linux Networking and Security
Ethical Hacking and Countermeasures
Advanced Network Defense
Designing and Implementing Cloud Security
Secure Programming
Capstone
Virtual Labs
100% Virtualization for a Complete Learning Experience!
iLabs was built for you, whether beginner or expert, iLabs is completely customizable to your needs. No experience necessary!
Practical hands-on learning provides access to real-world tools and scenarios, boosts knowledge retention and is proven to be more effective at preparing you for the job!
Industry Certifications Included in the Program!
Up to 4 industrial certifications
ECCU understands the need today of students to be industry-ready and hence all of EC-Council's relevant industry certifications have been included in the various specializations, allowing the student to graduate with not only a Master's degree but, a string of certifications as well.
Admission Requirements
Applicants for admission must have a Bachelor's degree from an accredited institution and a TOEFL score of 550 or better or proof of English competency.
Student Enrollment Application
Official government ID or passport (international students)
A photo of yourself holding your official government ID
Official transcript(s) from the institution where the student received a Bachelor's or most recent Master's Degree.
An official evaluation of international credits (for students with international transcripts only)
Proof of English proficiency (international students only)
Application fee
Graduation Requirements
The Master of Science in Cyber Security degree will be awarded by EC-Council University upon successful completion of all degree requirements.
In addition to the specific degree requirements, each candidate for graduation must meet the following requirements:
Completion of thirty-six (36) credits of 500 level courses in which the candidate earned a cumulative GPA of 3.0 or better.
Satisfactory completion of the summative capstone course.
All degree requirements must be completed within one and a half times the program length or have a cumulative course completion rate of 67% of coursework from the date the student enrolls in the University and begins the MS in Information Security program.
Job Roles
Cloud Security Architect
Cloud Security Engineer
Cloud Security Analyst
IT analyst
Systems analyst
Computer Network Architect
Enterprise Architect
Security Architect
Systems Requirements Planner
System Testing and Evaluation Specialist
Information Systems Security Developer
Systems Developer

Cloud Information Security Specialist
Cloud Security Professional
Cloud Support Consultant
IT Support – Cloud
Technical Support Specialist
Network Operations Specialist
System Administrator
Systems Security Analyst
Chief Information Security Officer
Information Security Officer
Chief Security Officer
Information Assurance Security Officer
Pricing
Region 1

$540/Per Credit Hour

Region 2

$473/Per Credit Hour

Region 3

$405/Per Credit Hour

Total Tuition Fee: $20,440
Total Tuition Fee: $17,028
Total Tuition Fee: $14,580
Last updated Feb 2020
About the School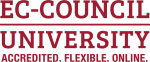 With a mission to create superior educational programs in cybersecurity, EC-Council University was incorporated in Wyoming and licensed by the New Mexico Higher Education Department in 2006. The unive ... Read More
With a mission to create superior educational programs in cybersecurity, EC-Council University was incorporated in Wyoming and licensed by the New Mexico Higher Education Department in 2006. The university was founded by Mr. Jay Bavisi, the CEO of EC-Council Group. The institution aims to deliver information security education involving in-depth knowledge of a wide array of software and hardware systems as well as skills required to negotiate and lead a team.
Read less