MS in Health Data Analytics
Program Description
About the Program
The Master of Science in Health Data Analytics (MSHDA) is a two-year program with a focus on learning about health information analysis and data management, including HIPAA and other federal rules and regulations. The program is designed to teach you how to leverage data, models, analytics methods and tools to solve challenges faced within the healthcare industry. Our graduates learn to combine healthcare tools and informatics with patient care and service to form a unique perspective that allows them to develop actionable procedures for implementation and evaluation.
The Master of Science in Health Data Analytics (MSHDA) is designed for professionals working in the healthcare industry or seeking a career transition who want to understand the intersection of healthcare tools and informatics with patient care and service.
Learn to use data analytics methods and tools to solve the challenges faced within the healthcare industry.
Develop actionable procedures for data insights implementation and evaluation.
Learn from world-class faculty with extensive applied experience.
Complete your degree in just two years with 15-week terms.
Details
Our MSHDA program of study is designed to train students in the fundamentals of public health, data warehouse/database creation and management, compliance with federal codes and regulations regarding PHI, and advanced analytics skills. MSHDA courses draw from real-world projects gathered from the local healthcare industry. Healthcare management is information-intensive data-centric. All required courses include the use of data, information, research methods, or technology, focus on the translation process: numbers -> data -> information -> actionable analytic results.
Students can either enroll in our 100% online program or take classes on campus.
Graduates of the MSHDA program will have a solid foundation in the principles and issues in public health from a population health perspective, and understand how to bring empirical data analysis to bear on critical issues.
To graduate, students must successfully complete the 41 credit hours curriculum and capstone: 35 credit hours of required coursework, 3 credit hours of capstone coursework, and 3 credit hours of project management through practicum/internship. In addition, students must maintain an overall 3.0 GPA in coursework.
The curriculum has five main components:
Public health domain knowledge
Data handling, including relevant regulations and laws
Principles of data warehouse constructionfrom disparate repositories
Advanced analytics (i.e., Big Data analytics, data mining).
Application of program competencies towards solving real-world problems in the MSHDA Capstone project.
Admission Requirements
The M.S. program is available to students who have completed an undergraduate degree in Data Analytics, Computer Science, Information Technology, Biostatistics, Statistics, Mathematics or a related discipline and have competency in college-level calculus, statistics, regression analysis, as evidenced by transcripts from postsecondary institutions attended by the applicant.
This program is available to both part-time and full-time students; however, the part-time student must be cognizant that courses are offered on an alternating basis, usually every two years. Thus, part-time students must pursue the recommended course sequence, as courses are available.
Applicants must apply online through the Centralized Application Service for Public Health (SOPHAS) at www.sophas.org followed by the Graduate School Office of Admissions (SIGS) http://louisville.edu/graduate/apply
Two letters of recommendation written within the past twelve months (submitted with form at http://graduate.louisville.edu)
Current curriculum vitae (CV)
Submission of GRE Quantitative section score
All post-secondary transcripts (requires foreign credential evaluation if not from accredited U.S. institution)
Statement of Intent (i.e., general research interests/goals)
Admission interviews by the HMSS Health Leadership Committee are required and are in addition to your application for admission. An interview provides the HMSS Health Leadership Committee an additional source of information and perspective about your potential fit for the University of Louisville.
If candidates' primary language is not English, any one of the following:

Test of English as a Foreign Language (TOEFL) exam with a minimum score of 90.
International English Language Testing System (IELTS) with a minimum score of 6.5.
Passing an advanced level Intensive English as a Second Language program.
Degree from an accredited U.S. institution (requires provisional admission with an evaluation of English language competency).
Demonstration of Competency
Competencies are demonstrated in the classroom through actual hands-on use of real data and data analytic techniques, homework assignments, course projects, and the MSHDA Capstone project.
Self-Assessments during the Program – Each student will complete a set of self-assessments that measure their analytics competencies using a standardized AHIMA pre-test. These assessments are completed at the beginning, middle, and end of the Program. In addition, self-assessments built into many of the courses in the curriculum.
Exit Interview – All graduating students complete an online assessment and are interviewed by the Program Director to determine how successfully the curriculum improved the student's competency attainment while in the Program.
Alumni Survey – All graduates will be asked to respond to a survey three and five years post-graduation. These surveys will measure how they perceive their competency attainment in the Program based on their work experience in the field.
MS in Health Data Analytics Capstone Course- The capstone project requires the rigorous application of multivariate techniques such as regression model building and other analyses for single and multiple groups. Students must submit a written report of their findings and write a detailed synthesis and discussion on the choice of the methodologies used in the analyses, and the meaning of the analyses. The capstone course is a summary of all concepts the students learn in the MSHDA program in preparation for the CHDA examination.
Accreditation
The School of Public Health and Information Sciences is accredited by the Council on Education for Public Health (CEPH).
The University of Louisville is accredited by the Southern Association of Colleges and Schools Commission on Colleges (SACSCOC).
Careers
According to the most recent report from the U.S. Bureau of Labor Statistics, employment of computer and information research scientists is projected to grow 19% from 2016 to 2026, much faster than the average for all occupations. According to BurtchWorks.com, the number of applications for data analytics programs is rising sharply compared to a 70 percent decline in applications to MBA programs for 2018.
"Graduates of the program will be prepared for careers as Healthcare Analytics Consultants, Big Data Scientists, Clinical Analysts, Analytics Managers, Professional Services, along with positions in IT, Finance and Insurance".
Last updated Jan 2020
About the School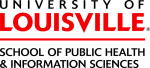 The University of Louisville is a state-supported research university located in Kentucky's largest metropolitan area. It was a municipally supported public institution for many decades prior to joini ... Read More
The University of Louisville is a state-supported research university located in Kentucky's largest metropolitan area. It was a municipally supported public institution for many decades prior to joining the university system in 1970. The University has three campuses. The 287-acre Belknap Campus is three miles from downtown Louisville and houses eight of the university's 12 colleges and schools.
Read less