MBA in Digital Business
Home ›
MBA ›
MBA in Digital Business
Program Description
An Innovative Business School Concept
At IEBS , we are one step ahead of the traditional Business Schools model:
The traditional learning model is rigid and not flexible because it is based on the traditional society model: standardized and with little change.
IEBS learning model is modern, flexible and adaptive as it is designed to meet the needs of today's world and constant change.
We offer learning that integrates technology and innovation as part of the study subject, always providing the most current knowledge.
We think of a 2.0 learning model that gives priority to the ability to "learn by doing" by developing the skills needed to successfully meet the challenges of everyday work.
We integrate traditional models, such as case studies, with the most current learning currents, thanks to Web 2.0.
After all, a book no longer guarantees that we will learn everything we need to know in life about a particular topic.
With IEBS , students are prepared to become a leading professional who can innovate, embark on, and add value to their companies through new ways of doing business.
Who is IEBS ?
Founded in 2009, IEBS is the world's first native Spanish digital business school. Its purpose is to offer an alternative to traditional business schools, betting on an innovative learning model capable of meeting the real needs of companies and professionals living in a society that is constantly changing and changing.
We present a proposal for an agile and modern school, always updated with the latest trends and based on solid values in order to educate more responsible people who lead projects with Entrepreneurial Spirit based on Innovation, Ethics and Sustainability.
Our goal is to train new leaders who are so sought after and sought after in the world we live in, who are able to undertake, innovate and add value to their companies, employees and society in a sustainable and profitable manner.
International character
IEBS is born in Barcelona, the center of innovation and entrepreneurship in Spain, with the aim of bringing the most up-to-date and innovative knowledge to its students. It has Seedrocket, a digital startup accelerator chosen by Google in Spain, as one of its main partners.
IEBS emerged to be Ibero-America's first online business school, betting on Spanish and Portuguese as vehicular languages and offering its programs to key markets including Spain, Brazil, Portugal, Mexico and Colombia.
Goals
Digital companies need professionals with specific , multidisciplinary training who are agile, flexible and able to adapt to change in an increasingly fluid and fast-moving world.
The MBA in Digital Business aims to train visionary leaders who can manage change in volatile, uncertain, very complex or ever-changing environments.
By completing the MBA in Digital Business you will understand how a digitized company works and will be able to manage and organize it in order to design growth strategies , acquiring solid knowledge of business models and organization, strategic and financial planning, agility. , marketing, internationalization and leadership.
By completing the MBA in Digital Business you will be perfectly able to:
Undertake with guarantees of success.
Apply agile methods: Lean Startup, Scrum, Open Innovation, etc.
Create your own business, from your idea conception until you put it into practice;
Know the fundamental aspects of strategic economic-financial planning;
Apply Corporate Entrepreneurship in your organization;
Understand the new business models of the internet;
Develop a Business Plan and present it to potential investors;
Leverage technology and innovation in your business strategy
Know the different ways of access to capital (Friends
Integrate new digital marketing techniques : Social Media, SEO, SEM.
Manage sales more effectively .
Lead and select high performance teams
Make quick and wise decisions
Prepare key budgets for a new company.
Admission and Registration
This postgraduate program has a limited number of places, to maximize the personalized contact between student and teacher. Thus each teacher becomes the student's mentor, with a close and direct relationship.
Applications are processed in strict order of receipt and are evaluated by an evaluation committee, consisting of the program director, the academic director, and the admissions coordinator. To complete your application form, click the following button:
Pre-Registration
The pre-registration request is open until 30th September. During this time, you can book and secure your spot on the program. If you make your reservation before July 31st, you will get an additional 10% off your registration.
Registration
The deadline for enrolling in this program is 24 October or when all vacancies for this program are filled.
Admission Requirements
Hold a university or similar degree (or are in your senior year) and / or equivalent work experience.
With university degree: it will be necessary to present the title and academic transcript.

If you are in your senior year, only your transcript will be required.

No university degree: Previous work experience is not an indispensable requirement, however, proven work experience is a very important element in the selection process.

If you do not have a university degree, you can validate it with demonstrable professional experience. The years of experience required vary according to its relevance.
Bags and Discounts
IEBS offers a variety of scholarship options to facilitate your students' access to study programs.
We are looking for innovative professionals, entrepreneurs or young creative people with strong potential who share our vision of Ethics and Sustainability in the business world. We want enthusiastic, effervescent and outgoing people who want to add value to their work experience or who want to carry out their own projects.
Last updated Mar 2020
About the School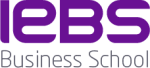 IEBS, the School of Business Innovation and Entrepreneurship, born during the world crisis with the aim of providing a real alternative to traditional teaching model alternative.
IEBS, the School of Business Innovation and Entrepreneurship, born during the world crisis with the aim of providing a real alternative to traditional teaching model alternative.
Read less