MBA in Agricultural Management and Agribusiness
Home ›
MBA ›
MBA in Agricultural Management and Agribusiness
Program Description
The MBA in Agricultural Management & Agribusiness has been designed in order to provide the necessary knowledge and expertise to professionals, managers, and leaders of the agricultural sector. The emphasis is on agricultural management in an international and local setting and the program draws on an emerging body of knowledge and evidence to allow comparisons across different countries.
The contemporary global agricultural environment envisages a restructured farming system taking the lead in maintaining and improving agricultural methods. This policy agenda emphasizes strongly the need for good leadership, and within that requires the development of a vision and of practices in agricultural management, appropriate for the organization of farming services for the 21st century. The MBA is developed in order to assist the achievement of that aim. It builds on the research and teaching strengths so as to ensure that graduates will be able to administer agricultural services on the basis of a sound understanding of theories and practices of management.
This course focuses on the provision of a multidisciplinary, critically analytical and a practice-based approach to the main challenges and issues in agricultural management, planning, and policy, which face the providers of farming and farming-related services.
The program is suitable for all agricultural professionals, planners, senior and mid-level managers working in or having responsibility for the management of farming organizations and agricultural systems.
Why Study Agricultural Sciences at JLI?
When you choose our Master of Science in Agriculture from the James Lind Institute, you can:
Establish Credibility
Completing your MBA Degree in Agriculture from the James Lind Institute gives you the confidence and credibility to have completed a program that is well respected globally.
Learn at your own pace
We offer one of the most flexible programs globally and you are always in control of how quickly you want to learn.
Stay Current and Relevant
We ensure that our academic programs stay current with the latest topics of relevance and importance.
Courses
Pathway to earning an MBA in Agricultural Management and Agribusiness
Coming….
Following is the structure of the entire MBA in Agricultural Management and Agribusiness Program:
Principles of Agricultural Management JLI-MBAAB-01
Globalization and Agricultural Challenges JLI-MBAAB-02
Agricultural Economics and Production Financial Planning JLI-MBAAB-03
Production Management and Smart Farming JLI-MBAAB-04
Marketing, Networking, and Communication in Agriculture JLI-MBAAB-05
Digital Agriculture, TQM and Logistics JLI-MBAAB-06
Robotics and Information Technology in Agriculture JLI-MBAAB-07
Bioethical, Cultural and Behavioural Aspects of Agriculture JLI-MBAAB-08
Research Methods JLI-MBAAB-09
Dissertation JLI-MBAAB-10
JLI assessments are conducted completely online and grading is based on international GPA calculation.
Eligibility
James Lind Institute maintains very high standards for students who enter our academic programs. For all MPH programs, the following criteria need to be met before admission is offered to a prospective student.
Bachelor's Degree or an equivalent recognized academic title in any of the following areas will suffice the academic entry criteria for MPH programs.
Behavioral and social sciences (Sociology, Psychology, Counselling)
Biomedical Sciences
Biostatistics
Chemistry
Dentistry, Oral Health
Development Studies
Environmental Health
Exercise and Sport Science
Food Science
Health Economics
Health Management
Medicine, Medical sciences
Nursing
Nutrition
Occupational Health and Safety
Occupational Therapy
Pharmacy
Physiotherapy
Public Health or Health Sciences
Science (All disciplines)
Speech Therapy
Veterinary sciences
For students who don't have a Bachelor's Degree, there can be a possibility to use Recognition of Prior Experience (RPE). JLI generally utilizes over 3 years of experience in a significant role for waiver of Bachelor's Degree. Please contact us at jli-sph@jliedu.ch for exploring this pathway.
Evidence of Proficiency in English
IELTS 6.0+
PET 50+
TOEFL 550+
The English proficiency test can be waived for the following candidates:
Native English Speakers, or;
Applicants having completed their schooling in English (i.e. High School Diploma or IB), or;
Applicants having completed their undergraduate degree in English in an English speaking country.
Accreditation
Atheneum Liberal Studies
Atheneum Liberal Studies (ALS) is a pioneer and innovative educational organization, established in 2007 utilizing the latest developments in training, information technology and expertise in higher education with a vision to promote scientific knowledge at all levels. With activities and services for students, academics, and professionals, its mission spreads in most of the related fields and domains. Atheneum's activities are supported by programs and projects, which range from providing open knowledge resources, telematic and distant learning education and higher education consulting to developing global networks and strategic alliances. Its scope reaches all around the world as it has affiliations with organizations and institutions on a global scale that aim to promote higher education mobility and transnational cooperation.
Last updated Apr 2020
About the School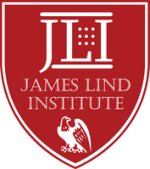 JLI is an international educational institution with its main campus in Switzerland. We prepare our students for careers in public health, health administration, pharmaceutical sciences, clinical rese ... Read More
JLI is an international educational institution with its main campus in Switzerland. We prepare our students for careers in public health, health administration, pharmaceutical sciences, clinical research, clinical sciences, agriculture, and business management.
Read less