Program Description
Accelerated MBA program in just 1 year
Allow yourself not to worry about your career. Each month, you will introduce changes into the workflow that will take you and your company to the next level.
MBA Intensive is:
2019:

Newest 2019 Program

100 % :

Guaranteed employment after graduation. We will help.

12 months :

Installment plan for the program without overpayments, first installments and collection of documents. We will agree.

3 days :

The period when you can say that the program is not suitable for you, and get the money back. We guarantee.
The program is perfect
to you if you:
A specialist

who wants to distinguish himself from the mass of other specialists in the company, get a promotion and earn more

A leader

who wants to become the main reformer in the company. And the main contender for getting into top management

A business owner

who wants to make his company valuable to the market, best for customers and profitable for himself
A bit about MBA Intensive
In the column "tell us a little about yourself" you will soon be able to write: "I have fundamental knowledge in general and strategic management, marketing, finance, business development, accounting, human resources management, project management and other business areas."
And most importantly.
You will no longer compete with other people for promotion or a position in a new company. That employers will compete among themselves for you.
81% of graduates increased the

financial performance of the company

91%

Developed practical

business

skills

68%

got a more

prestigious job
Course program
Training is divided into 11 modules. 10 of them have already been chosen for you by world standards of education, and you choose the 11th module yourself. Depending on what type of business you are interested in. Flew according to the program!
01

Leadership

02

Strategy

03

Management

04

Economics and finance

05

Business Environment

06

HR management

07

Marketing

08

Sales

09

Changes and risks

10

HR-Digital Technologies

Thesis

11

Optional module to choose from: Personal professional performance, Operations management, Marketing and sales, Company management and the external environment

Final testing
Starting on the MBA program, you start the process of obtaining
Dozens of new skills:
I know the art of business communications;

I can develop a company promotion strategy;

I am able to analyze costing and reduce breakfasts without losing company efficiency;

I know the specifics of international markets;

I make marketing and sales strategies;

Understanding BigData technologies;

I am able to collect a dream team and reveal the talents of each team member;

I am able to work not against competitors, but better than them;
And 2 diplomas:
Russian diploma

European diploma
4 reasons to attend an

MBA Intensive

at City Business School
Reason No.

01 We

guarantee 100% employment
The level of an educational institution is determined by two factors:
1) what the school does for students during training
2) and what she does for them after
After us, the fun begins. You automatically become a member of our Career Club and get :
career coach consultation

employment assistance to your dream company

all MBA updates that will be released after your release

excursions in the company TOP-100 Forbes of the Russian Federation
Reason No. 02 Learning Comfort
The whole learning process is concentrated in one place - your personal account on the CBS website. All materials are logically collected and saved inside the account. You will not need to look for a class schedule in the depths of the site, and the answers from teachers will not need to be dug up in the mailbox. We gathered everything in one place:
timetable

learning progress

homework

synopsis, video and other materials

feedback from teachers

technical support connection
Reason No. 03 Status of City Business School
Level of accreditation (recognition by the scientific community)
Accreditation NASDOBR is the most prestigious national accreditation established by the RABO, the Association of Managers and Business Russia with the support of the State Duma of the Russian Federation.

CBS is in the TOP-3 of the best business schools in the Russian Federation
Reason No. 04

Unlimited access to the online business book library
During training, you can use the non-fiction sammari library from tema.biz for free. The guys process all the best business books in the world into 30-minute courses so that busy people like you and me have time to read at least 10 books a month.
How is the learning process at City Business School
MBA Admission
01

You are interviewing a specialist of the selection committee, signing an agreement, making payment and gaining access to your personal account.

02

Your personal curator will present and tell you about the learning process in an introductory personal lesson.

03

In your account you will find all the information on training: modules, schedule of events, the Practice Center and other services.
Training
04

You take courses sequentially: from module to module, from course to course

05

You will consolidate the acquired knowledge on special safes, simulators and tests

06

In the process of training, you will perform homework, participate in group tasks and carry out design work.
Help and feedback from teachers
07

You will receive feedback on solving cases, design work and homework

08

You can ask any question and get tips and tricks

09

At the end of each module, students take part in promotional webinars, where the results of the module and the questions of the students
Learning support
10

You get a personal tracker that supports you on the phone and in instant messengers and is always ready to answer your questions

11

100% quality guarantee! We guarantee results through a special learning support system
Completion of training
12

You pass the final exam for the entire program, prepare and defend the graduation project in front of the certification committee

13

At the end of training, you receive 2 prestigious diplomas
Cost of education
40%

discount for our visitors
Installment plan. No overpayments and long collections of documents:

4,750 rubles / month.

Discounted course price:

57,000 rubles.

Full course fee:

96,000

rubles.
If the program does not suit you in the first 3 days, we will be surprised, but we will return the money.
Last updated November 2019
About the School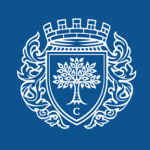 City Business School is a new type of business school combining elements of classical business education and the latest educational solutions and technologies. Thanks to innovative services and the be ... Read More
City Business School is a new type of business school combining elements of classical business education and the latest educational solutions and technologies. Thanks to innovative services and the best in the CIS Distance Learning System, students of the School get all the necessary skills for rapid growth both professionally and personally.
Read less