Program Description
Overview
The HELP Master of Business Administration (Online) programme is offered by ELM Graduate School in response to the demand for more flexible study options for professional and career advancement.
The MBA Online is delivered by an accomplished faculty and supported by experienced industry practitioners. Students can now access it whenever or wherever their schedule permits and still learn and share with participants from all over the world in an interactive and virtual environment.​
​The MBA Online's flexible, 12-module online structure makes it highly attractive and popular for busy working adults and large cohorts of students from across the world. Students can choose to pay-as-they learn by enrolling in multiple modules at a time or pay the full cost of the programme, whichever that is easier and more convenient for them.
Subject Listing
ACC512 Accounting for Managerial Decision

ECO501 Business Economics

MHRD510 Global Human Resource Management
MKT501 Marketing Management
MGT508 Operations Management
MGT500 Project Paper (Capstone)
MCR501 Business and Management Research(Compulsory Non-graded Module)
Electives Currently Offered
MGT503 Business Ethics (compulsory)​
MGT510 Strategic Management​
MGT505 International Business​
MGT506 Leadership and OrganisationalEffectiveness
FIN501 Corporate Finance​
MGT503 Digital Marketing​
MER501 Entrepreneurship
Assessment
Online Discussion (10%) + Open-book Examination (20%) + Assignment I (30%) + Assignment II (40%), with such variation as and when approved by the Academic Board.
Entry Requirements
A Bachelor's degree from a

recognised

university with a CGPA of 2.50,

preferably with adequate industry experience; those with a CGPA of

less than 2.50 but with 5 years' relevant working experience are also

admissible.

Non-degree holders (Malaysian) with at least a Diploma or STPM may

obtain MQA Accreditation of Prior Experiential Learning (APEL)

approval for

programme

admission.

International applicants are required to fulfil a minimum score of 6.0

for International English Language Testing System (IELTS) or the

equivalent.
Last updated Apr 2020
About the School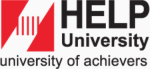 Since 1986 we have grown steadily and sturdily. We have sustained our student number and ensured a robust financial position. We have distinguished ourselves by excelling as a thought leader, an incub ... Read More
Since 1986 we have grown steadily and sturdily. We have sustained our student number and ensured a robust financial position. We have distinguished ourselves by excelling as a thought leader, an incubator of outstanding graduates, a model of selective excellence, and as a community-caring institution. All these years our educational goals have been to prepare students for their first job graduate school, to prepare students for their subsequent career and to prepare students for a fulfilling and productive life. The drives of our vision are our values which are based on "Pride Of Achievement, Sharing Success, The Courage to Be, To Be compassionate, and To be Significant"
Read less