MBA – Real Estate Management (16 Months Online)
Home ›
MBA ›
MBA – Real Estate Management (16 Months Online)
Program Description
The real estate sector is one of the most sought-after career areas worldwide. This sector offers entrepreneurial professionals a great platform to combine a stable income with continued growth in career. There is a significant demand for real estate professionals across the world and within the real estate sector, there are specialized areas of focus that require an in-depth understanding of business management, economics, finance, accounting, and other knowledge areas. These areas could be related to real estate investment, real estate development, macro-economic relationships to the property market, valuation, sustainability,
The Rushford MBA in Real Estate Management is tailored both towards new professionals and those who have experience in areas such as investment, finance, and property management. The curriculum has been designed by experts in real estate management across a broad range of property markets globally.
This program provides students not only the core Rushford MBA curriculum but also a highly specialized real estate management training that involves the development of skillsets that are critical for success in a successful real estate career. Our curriculum also puts emphasis on the impact of socio-economic, environmental, geopolitical, and other factors on the property market and investments in real estate This program also provides opportunities to network with fellow students from real estate sector and possibly some workshops/internships/site visits at popular real estate companies.
Rushford offers Recognition of Prior Experience (RPE) and thus a formal bachelor's degree is not mandatory for entering this program.
Courses Overview
The Rushford Online MBA program in Real Estate Management is comprised of a total of 28 courses and each course lasts approximately 2-3 weeks. Each course is comprised of 4-6 ECTS credits. Students must complete 18 core courses, 5 out of the 10 elective courses, and a capstone project to earn a total of 90 ECTS for becoming eligible for the MBA in Real Estate Management award.
Managerial Economics
Managerial Skills
Accounting for Financial Reporting
Accounting for Managerial Decisions
Business Analytics
Financial Management
Operations Management: Productivity & Quality
International Business Environment
Leadership and Managing Human Capital
Marketing Management
Financial Statement Analysis
Corporate Social Responsibility, Ethics & Law
Strategic Management: Integrating the Enterprise (Elective)
Sales Management (Elective)
Organizational Behavior (Elective)

Business Communications (Elective)
Business Law (Elective)
Capital Markets
Real Estate Economics
Strategic Asset Management
Investment Property Valuation
Property Transactions
Financial Management
Retail Real Estate Investment (Elective)
Property Performance Analysis (Elective)
Property Development and Feasibility Analysis (Elective)
Sustainability in Real Estate (Elective)
Real Estate and Law (Elective)
Capstone Project
Careers & Outcomes
The data provided by the U.S. Bureau of Labor Statistics (BLS) states that the year on year growth for jobs in real estate and property management market will grow at over 7% which is higher than the average of all industries put together. There is also going to an increase in property management for senior citizens and other special populations which requires real estate professionals.
The Rushford MBA in Real Estate Management has been designed to ensure that students receive hands-on knowledge and learn from case studies that mimic real-life situations. We train our students to manage complex operations within a real estate or property management business. Various entry points exist for new professionals and they could be within marketing and sales, operations, legal and regulatory, etc. Popular areas for career entry or enhancement after completing this MBA program are real estate marketing, real estate investment and finance, portfolio management, capital markets, etc.
Some excellent roles that our students assume are as follows:
Real Estate Manager
Real Estate Investment Manager
Real Estate Broker
Financier
Appraiser
General Manager
Eligibility
Rushford maintains very high standards for students who enter our academic programs. For all MBA programs, the following criteria need to be met before admission is offered to a prospective student.
Qualifications
Bachelor's Degree or an equivalent recognized academic title in any discipline
Qualifications Waiver
For students who don't have a Bachelor's Degree, Rushford uses Recognition of Prior Experience (RPE). SSBIM generally utilizes over 3 years of relevant experience in a significant role for waiver of Bachelor's Degree. Please contact us at admissions@rushford.ch for exploring this pathway.
Proficiency in English
Evidence of Proficiency in English:
IELTS 6.0+ or
PTE 50+ or
TOEFL 550+ or
Any other proficiency test that was taken in the last 2 years
English Proficiency Waiver:
The English proficiency test is waived for the following candidates:
Native English Speakers or
Applicants having completed their schooling in English (i.e. High School Diploma or IB) or
Applicants having completed their undergraduate degree in English in an English speaking country or
2 Years of work experience in a setting in which English is the primary language of work
Accreditation

EduQua Certified Swiss Institution
Rushford Business School through its parent school (James Lind Institute) is certified by EduQua, a Swiss quality label for further education institutions. EduQua is an accreditation body recognized and supported by the Swiss Confederate Government.
EduQua is the first quality certification for public and private educational institutions in Switzerland and is recognized, supported, and endorsed by the following organizations:
• Swiss Federal Government
• Swiss Conference of Cantonal Ministers of Education (EDK)
• State Secretariat for Economic Affairs (SECO)
• Swiss Conference for Professional Training department (SBBK)
• Swiss Association of Employment Departments (VSAA)
• Swiss Federation for Adult Learning (SVEB)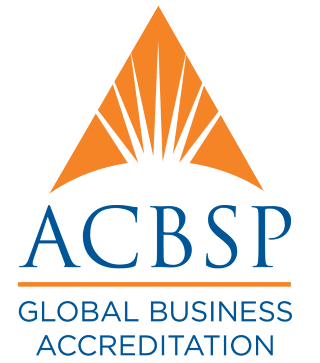 Accreditation Council for Business Schools and Programs
Rushford Business School through its parent school (James Lind Institute) is a member of the "Accreditation Council for Business Schools and Programs (ACBSP)
ACBSP is the only global accrediting body, which accredits business programs at the associate, baccalaureate, and graduate degree levels worldwide since 1988. Rushford Business School is part of a membership that extends to more than 60 countries. ACBSP members are amongst the best educators in their respective fields, interested in learning innovative teaching methods, improving the delivery of business education programs, and creative value for their students.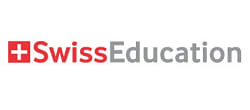 Swiss Higher Educational Institution
James Lind Institute is an approved post-secondary higher educational Institution with the authority to award private degrees in Switzerland. The institute is registered in the Canton of Geneva, Switzerland under the UID CHE-255.747.977.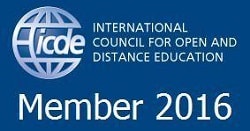 International Council For Open & Distance Education (ICDE), Norway
James Lind Institute is a proud member of the prestigious International Council for Open & Distance Education. ICDE has consultative partner status with UNESCO and shares UNESCO's key value – the universal right to education for all. ICDE further derives its position from the unique knowledge and experience of its members throughout the world in the development and use of new methodologies and emerging technologies.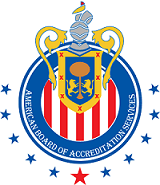 International Organization For Standardization (ISO) 9001:2015 Certified
James Lind Institute (JLI) is fully accredited by the AMERICAN BOARD OF ACCREDITATION SERVICES (ABAS) as per ISO 9001:2015 standards for providing Training & Education Programs related to healthcare and allied sectors.
Last updated Oct 2020
About the School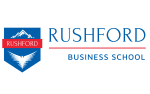 Rushford Business School is the official name of the Business School of James Lind Institute, Gevena, Switzerland. The school offers higher degree programs in Business and Management. We are also uniq ... Read More
Rushford Business School is the official name of the Business School of James Lind Institute, Gevena, Switzerland. The school offers higher degree programs in Business and Management. We are also unique in our offering of several MBA programs with technical specializations and we continue to add more technical specializations as we keep growing. Our 100% online programs are well suited to students from all over the world who would like to receive a high-quality education from a premier European Business School at an affordable tuition fee. As part of the JLI global institution, we leverage the networks, knowledge, experience and geographic spread to the advantage of our students.
Read less