MA in Leadership in Education
Home ›
MA ›
MA in Leadership in Education
Program Description
Accelerate your career with a UK Online Master's degree from Liverpool John Moores University, UK.
MA in Leadership in Education*
Educational aims of the programme:
Expand critical understanding in the area of Leadership in Education through learning based on critical engagement with current educational theory, research, policy and practice
Develop critical educational practice through analysis of reflection on and engagement with this knowledge and understanding in their professional settings
Develop professionally and personally through learning programmes at Masters level
Conduct original research in their educational setting around an aspect of leadership in education
To provide the opportunity for students to achieve their full academic potential at level 7 through study, encouraging self-motivation, self-awareness and application of initiative
To develop students with leadership acumen for current and future educational contexts
*Subject to validation
Key Facts
Start dates: Monthly Intakes
Duration: Part-time: 3 years
Study mode: Online learning
Awarded by: Liverpool John Moores University
Tuition fees: £12,635
Financing: up to 80% scholarship
Cost of your studies: From £2,527
Why choose Liverpool John Moores University?
Study online from Liverpool John Moores University for a highly respected Master's degree and get the opportunity to earn a Unicaf Scholarship to advance your career.
Employment
Excellent employability record with 96% (HESA 2017) of our postgraduates in work.
Quality Assurance Agency
The first university to receive two commended judgements from the Quality Assurance Agency.
Quality
Ranked 61st for world-leading and internationally excellent research.
Online learning
E-learning system: Your online course experience will take place on an advanced learning management system designed to facilitate the optimal learning experience for students.
Tutor Support: Your Student Adviser will walk you through the entire process upfront and will be there to support you every step of the way from the first contact to graduation.
Online Classroom: The online learning experience will include extensive participation and interaction with faculty and fellow students.
Maximise your skills and employability
Become a leader in education: Critically evaluate the existing theory and evidence base associated with leadership in education
Improve your self: This MA programme, which is intellectually-challenging, insightful and focused on improving practice in the workplace across all areas of leadership in education
Improve your chances: A Master's degree can improve your chances of landing a job interview
Programme Structure
Semester 1
Semester 2
Learning at Masters Level
Managing and Leading Change
Leading Effective Teams and Working with Others
Contemporary Issues in Education
Developing Critical Professional Practice
Research Design
Research Project
Entry requirements
Honours degree (minimum of 2.2 normally)
Current employment as an educational practitioner
A minimum IELTS score of 6.5 overall (6.0 per component)
Reference from current employer
Application process
Firstly, fill the form on our website.
Then, an Adviser from the university you applied for will call you.
Our admissions team will then reach out to you to schedule an interview, to discuss the admissions procedure and to help you with your scholarship application.
What our students say about us
"There is always someone who will be on hand to offer the right solution – there aren't just teachers here to take classes, there are entire support teams employed with the sole purpose of helping you."
Andrés David Bermúdez Jiménez
"In my studies, my tutors also offer guidance to help me through each semester. They make sure that my course mates and I get all the support we need to achieve our goals."
Aseel Alkathiri
Last updated May 2020
About the School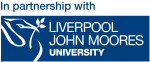 Ranked in the top 400 universities in the world – and in top 100 universities aged under 50 - Liverpool John Moores University offers
Ranked in the top 400 universities in the world – and in top 100 universities aged under 50 - Liverpool John Moores University offers
Read less