Máster Online en Motion Graphics
Program Description
Actualmente el Motion Graphics ha pasado a ser una disciplina en alza dentro del diseño y la comunicación audiovisual, el diseño en estático ya no es suficiente en los proyectos actuales.
El Master Online en Motion Graphics de LABASAD nace con la intención de ser el referente nacional en el sector de la docencia online en animación y motion graphics. Ofrecemos una formación 360 totalmente actualizada en el que profundizamos en las principales disciplinas de este lenguaje visual tan demandado en el entorno laboral actual.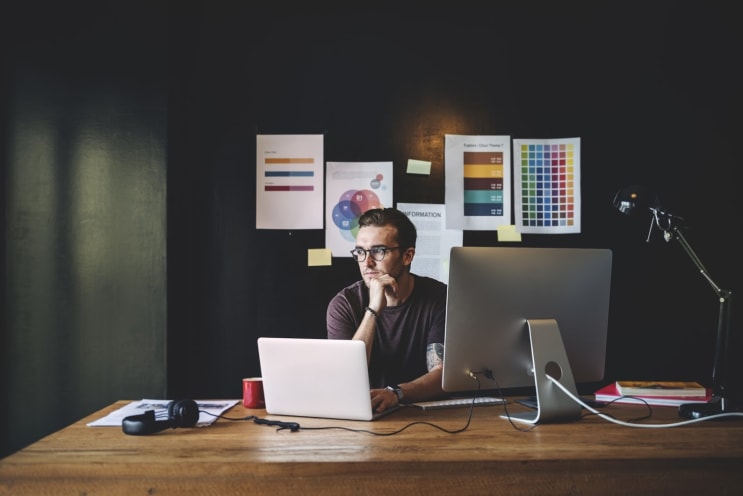 A quien va dirigido
Licenciados, Graduados y otros candidatos con experiencia en mundo del diseño la ilustración que quieran especializarse en Motion Graphics.
En aquellos casos en el que el alumno aún no haya finalizado estos estudios o no disponga de formación relacionada con las áreas citadas, la dirección de la escuela conjuntamente con la dirección del Máster estudiará la solicitud de admisión.
Objetivos
Técnica
Entender, dominar y aplicar correctamente las principales herramientas del motion: After Effects, Premiere, Cinema 4D.
Creatividad y Conceptualización visual
Cómo generar ideas creativas y plasmarlas en un diseño audiovisual.
Solidez profesional
Aprender las pautas y los procesos de trabajo en cualquier proyecto profesional de animación.
Salida Profesional
Adquirir los conocimientos necesarios para entrar en el sector profesional del motion.
Crecimiento personal
Crear y llevar un proyecto de principio a fin, desarrollar un estilo visual personal.
Plan de estudios
El Máster Online en Motion Graphics está formado por un total de 14 asignaturas que conforman los 4 módulos. Haremos un repaso por las principales disciplinas del Motion profundizando en cada una de ellas a través de ejercicios prácticos, sin olvidarnos de la fase inicial de cualquier proyecto.
Contaremos con la presencia de muchos de los principales profesionales del sector, Animadores y Motion Designers, que tienen su particular visión y que establecen la tendencia de este lenguaje.
Módulo 1
Conceptualización, visualización y narrativa visual
Asignaturas
Los pasos previos
Dirección de Arte y Animación
Narrativa visual
Módulo 2
Animación integral en 2D
Asignaturas
Animación 2D
Cel animation
Lettering y Animación
Stop Motion
Live Action y Animación
Diseño de Sonido
Módulo 3
Animación integral en 3D
Asignaturas
Modelado y Texturizado 3D
Iluminación 3D
Dirección de Arte 3D
Animación 3D
Módulo 4
Proyecto final de máster
Asignaturas
Dirección del máster
Ibon Landa - Director del máster y socio fundador de Bungalow
Ibon Landa es un director nacido en Pamplona y afincado en Barcelona. Comienza su carrera como director de arte en la agencia BBDO, trabajando para marcas como Renault, Pepsi o MTV. A los 27 decide dar el salto al mundo de la dirección fichando por la productora Garage Films para crear Fake Studio, su seudónimo como realizador de Motion Graphics.
Al poco tiempo, se independiza y continúa su carrera como director en su propia productora ampliando su registro para centrarse en la realización de spots.
Multidisciplinar y con una gran sensibilidad para la estética, combina la publicidad con proyectos personales. Ha sido galardonado con diversos premios, como los Laus.
Salidas profesionales
Los alumnos que realicen este Máster pueden desarrollar su carrera profesional en las siguientes áreas:
Estudios de animación y Motion Graphics.
Estudios de diseño gráfico, agencias de publicidad y comunicación.
Productoras de cine y publicidad.
Departamentos de comunicación de empresas.
Empresas de videojuegos.
Empresas del sector relacionadas con la producción, animación.
Freelance del sector del Motion Graphics.
Titulación
Título Máster propio de LABASAD.
Financiación y becas
En LABASAD analizamos cada caso concreto para ofrecerte las mejores opciones pago y financiación y poder realizar la inversión en este Máster con todas las facilidades.
Puedes elegir una de estas dos modalidades de pago:
Pago al contado (con un dto. adicional del 4%).
Financiación propia en cuotas (0% de interés).
Nuestras asesoras te informarán al detalle.
Además, consulta nuestro programa de becas y descuentos.
Last updated Dec 2019
About the School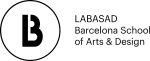 Labasad, Online Superior School of Art and Design of Barcelona, ??is a reference of international online training specialized in design and art, with the aim of training professionals developing their ... Read More
Labasad, Online Superior School of Art and Design of Barcelona, ??is a reference of international online training specialized in design and art, with the aim of training professionals developing their creativity and innovation.
Read less