Level 6 Diploma in Business Administration
Home ›
Diploma ›
Level 6 Diploma in Business Administration
Program Description
About
Level 6 Diploma in Business Administration is an internationally recognised qualification accredited to the UK and European Qualifications Frameworks at Level 6 to equip you with a wide range of knowledge, understanding and skills to begin a successful career in international business, administration and management, or help you to progress your existing career. Qualification will provide you with an opportunity to examine key models, tools and techniques to identify and manage key issues for the future of your organisation, such as business environmental scanning for market research and critical information and effective strategies to take competitive advantage and to suggest improvement in existing policies, processes, methods and techniques.
This course focuses on the strategic, operational and functional areas of management and administration within an organisation and how those disciplines integrate at the operational level, linking with the overall corporate strategy to achieve short, medium and long-term objectives.
The qualification also requires Learners to demonstrate a range of skills required for executive level management including problem-solving and report writing. Learners will also develop their research and analytical skills. The qualification will enable learners to become independent, self-directed, with the tools and motivation to continue learning, developing and reflecting on practice throughout their careers.
Throughout this course, you will be able to develop skills such as Acting assertively, Analysing, Assessing, Communicating, Decision-making, Evaluating, Information management, Problem-solving, Researching, Setting and implementing objectives, goals and plans, Risk management, Time management, Negotiating, Consulting, Interviewing, Planning, Monitoring, Reviewing, Valuing and supporting others, Thinking systematically, and overall management and leadership.
Qualification Accreditation
Level 6 Diploma in Business Administration is accredited by UK Ofqual - the Office of the Qualifications and Examinations Regulator in England with Accreditation Number: 603/1037/6.
Regulated Qualifications Framework (RQF in England UK) - Level 6
European Qualifications Framework (Europe) - Level 6
RQF Level 6 is equivalent to Scottish Qualifications and Credit Framework Level 10/9
RQF Level 6 is equivalent level to the UK Framework of Higher Education Qualifications (FHEQs) Level 6
Qualification is awarded by Qualifi Ltd - A Regulated Awarding Organisation in England, Wales and Northern Ireland.
Learning Objectives
The overall learning objectives of the Level 6 Diploma in Business Administration are,
Respond to change in a business environment - It includes identifying support mechanisms for yourself and others and considering strategies when dealing with change as part of your role. For example, you will know how to assist the change process within own area of work, contribute to plans for change, adapt realistically to change, identify support mechanisms for self and colleagues during the change process, support others during the change, and evaluate the effect of the change on people, processes and outcomes
Prepare, coordinate, implement and monitor strategic and operational plans in line with organisational policies and procedures and legal requirements
Generate and evaluate ideas about how working methods, services or products could be improved.
Generate, develop and test ideas for innovation when working in a business environment.
Manage resources
Maintain resources, propose, agree, design, implement and monitor administrative services to meet specified needs.
Contribute to project planning and support the implementation and monitoring of projects to achieve a planned outcome
Analyse problems and develop a strategy
Map the environment in which your organisation operates
Read, analyse and apply global business law skills
Identify laws, conditions and regulations in national and international business environments.
Demonstrate compliance with legal, regulatory and ethical requirements.
Develop a strategic business plan for your organisation
Provide leadership for your organisation
Plan the workforce
Manage finance for the organisation and promote the use of technology within your organisation
Identify customer requirements, matching these with your organisation's objectives and the features and benefits of your product/services, and presenting a planned sales pitch.
Generate sales leads, identify customers' buying needs, and promote the features and benefits of relevant products/services, address queries/ objections and close sales with mutually beneficial terms and conditions.
Conduct a valid research to identify the improvement of organisational policies, systems, processes, products, services and performance.
Oversee the continuous improvement of the overall performance of the organisation
Plan, lead and implement change in your organisation. This involves putting in place the necessary resources and support systems, including monitoring and communications, to turn the organisational vision into a practical reality
Support the organisational decision making, for example for everything from day-to-day matters like recruitment and selection to long-term issues. Managers at all levels need to take decisions within their area of responsibility and authority. You will know how to structure for taking decisions that meet defined objectives and are consistent with a broader framework of values, policies and guidelines.
exercise judgement, own and take responsibility for decisions and actions; and
develop the ability to recognise and reflect on personal learning and improve their personal, social and other transferable skills.
Qualification Structure
Level 6 Diploma in Business Administrator has total five units of total 120 credits.
Unit 01 - Management Control (20 credits)
Unit 02 - Management of Sale Force (20 credits)
Unit 03 - Strategic Marketing Management (20 credits)
Unit 04 - Business Law (20 credits)
Unit 05 - Research Project including Research Methods (40 credits)
Assessment Methods
The methods for assessing student performance are through an assignment of each unit to evaluate different aspects of learning outcomes.
Entry Requirements
Cambridge Management and Leadership School operates an open entry system to recruit students. Feel free to apply to study this course if you are applying based on your current or previous work experience or previous qualification. In case you do not have work experience or previous level qualification, we can offer you a free pre-sessional course alongside this main course. For more information, contact us at info@cmls.org.uk
Exemption or Credit Transfer
We accept learners holding the same level qualification to transfer their credits to Level 6 Diploma in Business Administration. Cambridge Management and Leadership School support learners in the recognition of their prior learning that they meet the assessment requirements for a Unit through knowledge, understanding, skills or professional competence they already possess and do not need to develop through a course of learning. Learners can apply for credit transfer, equivalence or exemption through Credit transfer, equivalence and exemptions procedure. Please contact us on info@cmls-global.com for credit transfer application.
Who is this course for?
This course is suitable for
Candidates who do not have any formal qualification at a higher level (Graduate Level); OR
Candidates who are re-entering employment after a period of absence and for those who are seeking a career change or would like to learn and achieve a formal Business Management qualification.
Candidates who are looking to study cost-effective further and higher education qualification in Business, Administration, Management and Leadership; OR
Candidates who are on job and would like a qualification for their personal and professional development; OR
Candidates who are willing to take admission to UK Postgraduate qualification e.g. MBA or MSC degree with cost-effective entry route OR
Candidates who are seeking job progression in the senior management and administration positions OR
How will you study?
You will study online via our Online Virtual Learning Platform in a flexible way with full tutor and learning materials support.
Career Paths
Level 6 Diploma in Business Administration provides a variety of careers and encourages learners to gain the skills, knowledge and understanding that will help them achieve their goals and aspirations. Graduates can seek employment in areas of Business, HR, Marketing, Sales, Finance, Manufacturing, Technology, Retail, Media, Banking, and Health Service in any public and private sector.
You will also have progressions to study Level 7 Postgraduate qualification e.g. Level 7 Diploma in Executive Management or Strategic Management or relevant MSC or MBA degree.
Last updated Aug 2020
About the School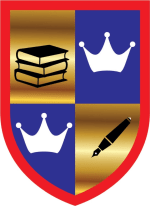 Cambridge Management and Leadership School is a unique, modern and innovative academic institution founded on principles of excellence, innovation, equality and opportunity for all. We are established ... Read More
Cambridge Management and Leadership School is a unique, modern and innovative academic institution founded on principles of excellence, innovation, equality and opportunity for all. We are established and based on the world famous and the historical city of the Cambridge, England, to offer world-class, rigorous, innovative, and interdisciplinary curriculum to students from all over the world entirely online.
Read less