Internship/Job Searching Coaching Course
Home ›
Courses ›
Internship/Job Searching Coaching Course
Read more about this program on the institution's website
Program Description
Who should consider a career advisor?
You are a job seeker who wants access to the majority of job postings never publicly listed by companies.
Your resume/CV/cover letter fails to interest an employer or recruiter.
You get extremely nervous before interviews: Practicing with a career counselor will help you feel more comfortable and prepared.
You get interviews but no offers.
It's been years since your last interview: A coach will help you rehearse and rediscover those skills you haven't used for some time.
You have an "issue": Did you get fired from your last job? Are you switching fields or industries? An interview coach will teach you how to address these topics during interviews.
You have got an interview lined up for your dream job: Want to feel extra-confident during your interview for your dream position? You may need targeted practice with a coach to gain an edge.
You are a college or graduate student seeking an internship.
You are currently at your first job after college, MBA, or grad school and it is not what you expected.
You are a working professional with several years of experience and do not feel as though you are advancing and/or hope to change careers.
If any of the above applies to you or you would like a free analysis of your resume or C.V, take a moment to speak with one of our career specialists who will help you to find the opportunity that is truly right for you. Please kindly set up a free meeting by clicking here.
Introduction
For nearly a decade, Grace Education is a digital distance learning center institute for students and professionals combining admission consulting and entrance exam preparation for college, business, and graduate school with employment placement services, career management advisory, and leadership development training to cultivate lifelong academic progression and ongoing professional evolution.
Since its founding in 2012, Grace Education Career, Leadership & Professional Development Institute has and continues to attract extremely talented individuals, notably highly distinguished graduates from Harvard and other top universities with diversified professional backgrounds who are trained to become successful career coaches.
Key benefits of entrusting Grace with your career planning and development:
Our career coaches are located worldwide and widely knowledgeable on key business functions in the following industries: consumer, financial services, industrial, life sciences, healthcare, technology, educational, and nonprofit industries, as well as functional centers of expertise for finance, human resources, technology, legal, marketing, corporate affairs, and supply chain, among others.
We help to build our clients' future. We construct a plan to attract and prepare future generations of leaders through strategic job assignments, targeted learning experiences, coaching, and succession management.
An extensive professional international network spanning all industries
Grace Education Career, Leadership & Professional Development Institute has cultivated a vast network of contacts with leading company top senior management across all industries. – This a win-win situation for you, companies, and us!
Grace Education Career, Leadership & Professional Development Institute will be able to find opportunities for you that you may not be able to find by yourself – not because you lack the skills to, but because you probably don't have access to the right people within the company or industry.
We are a great resource if you are new to the industry because you've just completed your qualifications, or you're moving to another city or country, or if you have any concerns or insecurities about your job choice or career industry.
There are also extra benefits involved when you choose Grace Education Career, Leadership & Professional Development Institute – such as organized social and networking events for our clients. If you are traveling internationally for an internship or job placement, then you are unlikely to know anyone in your new location. We can help get you acquainted as we often know of cool local hangouts and help you with social events and entertainment.
In addition to our career coaching, many of our students also take advantage of Grace Education college, business, or graduate admissions coaches to help with their university applications and gain entrance to highly selective American, British, and European colleges and universities.
With a 97% student admission success rate since its founding in 2012, Grace Education has helped hundreds of applicants gain admission to prestigious graduate school programs at Harvard, Yale, Stanford, Columbia, and MIT to name a few.
Our Approach
At Grace Education Career, Leadership & Professional Development Institute, our number one priority is our clients. We do not work directly for companies looking to fill positions. We work for clients seeking internships, part or full-time employment, career changes, etc.
Our methods are simple. We ask questions first and then we listen. We offer our advice and come to a consensus before making final decisions. It is not over then because we continue to ask questions and listen to job seekers to adjust our strategy to obtain desired objectives.
After a preliminary diagnosis and rigorous assessment of a candidate's professional profile via questionnaires, a Grace Career coach is assigned. From the first meeting, the candidate and coach will spend time getting to better know each other. They will accomplish this through a series of online and phone conversations.
Grace places job seekers with career coaches who will accompany them for the entire duration of their time with us. What makes the perfect match between a coach and job seeker often comes down to intangible affinities that develop either immediately or over time. However, Grace guarantees that all applicants will be paired with someone who believes in them, their professional objectives, and who is excited to work with them.
We do not begin an engagement or accept payment until you feel you've been paired with the perfect match.
Flexible payment plans are available.
We are one of the few firms to consider the geographic cost of living in our pricing to make our programs and services accessible to all students regardless of where they live.
Real candidate case studies:
Case 1:
Rajmundar P. moved from India to study full-time in the United Kingdom. He chooses Grace Education to help him with his business school applications.
After graduation from London Business School, Rajmundar was preparing to take a full-time role at Barclay's Bank London's office investment banking division, where he had been an MBA intern.
Rajmundar had received a periodic email from Grace Education inquiring how its former clients and alumni were doing. He then decided to contact his Mark, Grace Career coach, and former investment banker, who had helped him with his business school applications. They had a great online conversation and Rajmundar realized that he truly wanted to move into strategic management at an operational level, but had not been thinking about what would be the best sector. His coach had some contacts at Citibank who happened to be in operational strategy optimization. This person sent Rajmundar's CV to someone who was hired there and the rest is history. He has been there for four years and was just promoted to vice-president."
Case 2:
When Jannice W. completed her MBA at Iese Business School, she decided to pursue her ambition to co-found a luxury goods e-commerce start-up. It began well: within weeks she had raised €250,000 for her high-end
But like many young ventures, Jannice's failed to gain traction. Two and a half years after launch, and following several failed reboots of the business model, she and her team closed the business.
"When you see the company bank account go to zero, you have to think of the alternatives," she says. She also had a young family to support, which was "more important than anything".
For her part, Jannice has no regrets about her foray into entrepreneurship. Now, however, she is working for an employer, thanks to help from Grace Education. Jannice met her now Grace career coach at a Grace Education networking event that she attended by accident. She accompanied a friend and former Grace Education client to this event and began mingling with guests. She discussed her venture with Loretta, Grace's career coach, and former Google executive, who suggested that she consider a top management position at a major luxury retail clothing brand. However, Jannice was hesitant and insisted that she was not sure if she was "corporate material." She reasoned that she loved the freedom associated with being an entrepreneur. Loretta encouraged her to speak with several of her contacts in the retail luxury industry and after several informal conversations and interviews, Jannice accepted a senior vice-president role of e-commerce at Saks Fifth Avenue. Helping the retailer enhance its customer online shopping experience, Jannice absolutely loves her new job and realizes that she can be "free" in the right corporate environment while learning invaluable marketing lessons from senior management. She regularly keeps in contact with Loretta whom she thanks for all of her support, encouragement, and tenacity.
Last updated Oct 2020
About the School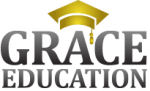 Admissions consulting, university entrance exam preparation, employment placement services, career management & leadership training for the long run.
Admissions consulting, university entrance exam preparation, employment placement services, career management & leadership training for the long run.
Read less