International Master in Business Administration (IMBA)
Home ›
MBA ›
International Master in Business Administration (IMBA)
Read more about this program on the school's website
Program Description
At UNIR's International Master in Business Administration (IMBA), you will be trained as a business leader capable of working in the current global environments. In pursuing the Master, you will develop your managerial capabilities for analyzing business problems, proposing solutions and implementing three solutions successfully. Leading your firm into the future and managing change in an international context will help you become a modern-day entrepreneur. The IMBA is a Master program aimed at graduates and professionals who wish to develop their career in managerial positions with companies that operate in a global market and economy. Students will acquire knowledge and develop skills to obtain a comprehensive vision of the firm, take strategic decisions, and understand how companies operate in the different international markets.
General information
Credits: 60 ECTS
Duration: 1 academic year
Language: English
Methodology: Distance learning, 100% online
Area of knowledge: Social Sciences and Law (Business)
Application deadline: November 2017
Study Programme
Management Accounting
Finance Management and International Financial Instruments
Marketing Management and Strategic Marketing
Sales Management
Digital Marketing
International Business and Marketing
Functional and Process Management
Strategic Planning, General Management, and Operations Management
Situation Analysis
Strategic Management of Information
Information Systems for Project Management
Management in Technological Environments
Cost Analysis for Decision Making
Management of Human Resources
Leadership and Negotiation Skills
Corporate Quality
Project Management
Internship
Methodology
UNIR's method of study is flexible, personalized and effective. It is based on live online classes and a personal tutor to provide you with the best education. UNIR's pedagogy is effective because it is based on an entirely online methodology so that each student can study at his or her own pace:
Live online lectures: Lectures are held every day of the week, with both morning and afternoon schedules so that you can attend class at the time that is best for you.
Pre-recorded online lectures: If you cannot attend lectures, or if you have questions about a lecture you did attend, you can access recordings of all your lectures. Watch lectures whenever you wish and as often as you need to.
Personal tutor: On your first day, you will be assigned a personal tutor, whom you may contact by phone and email. Your tutor will advise you on your day-to-day work and answer any questions you may have.
Virtual Campus: All you need to study at UNIR is on the campus: lectures, professors, classmates, the library, pedagogical resources, schedules, chat, forums and much more.
Pedagogical resources: You will have access to various learning resources to supplement your education: complementary readings, outlines with key ideas, self-assessment tests, etc.
Professional job opportunities
UNIR's IMBA enables you to access positions with greater responsibility and to consolidate your job stability and salary. On completing your degree, you will be prepared to be a leader in any international organization and to manage any area of the company: marketing, finance, human resources, quality, production, etc. You will be able to work in any country or economic sector. The opportunity for entrepreneurship is not limited to young entrepreneurs: large multinationals and new organizations need entrepreneurs on their staff to lead and execute projects that renew the organization's structure and improve its capability.
Last updated Aug 2018
About the School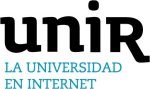 The mission of UNIR is the comprehensive training of students in the skills, competences and knowledge required to excel in today's society. UNIR is committed to meeting the needs and expectations of ... Read More
The mission of UNIR is the comprehensive training of students in the skills, competences and knowledge required to excel in today's society. UNIR is committed to meeting the needs and expectations of our stakeholders: students, teaching and research faculty, administrative staff, public administrations and society in general- by providing quality education that strives for continuous improvement and excellence.
Read less