International Diploma in Enterprise Risk Management (online)
Program Description
For 30 years, IRM's International Diploma in Risk Management has been the global choice of qualification with risk professionals and their employers.
This post-graduate level qualification has been developed by internationally recognised academics and industry practitioners to provide you with the knowledge and skills to manage risk and maximise opportunities in any organisation.
The Diploma aims to develop:
Your ability to design and implement risk management strategies.
Proficiency in selecting and applying the tools and techniques required to assess and treat risks.
A critical understanding of the relationship between risk management, governance, internal control and compliance.
Your ability to make informed risk management decisions for current and emerging risks, and to critically appraise real-life case studies from different sectors and countries.
Course overview
Risk assessment
Building on learning achieved on our Certificate level qualifications, the sources and types of risk information that help identify, record and communicate risk effectively. It examines the different techniques for identifying risks and explores common methods for analysing risks and uncertainties.
Risk treatment
Exploring the role of risk treatment within the wider enterprise risk management framework, it examines the different approaches that an organisation can employ to effectively respond to opportunities and treat threats.
Risk, governance and culture
Examining issues of corporate governance, risk oversight, internal control and assurance in a global marketplace, it explores the role of the board and key stakeholders in ensuring that risk is integrated with strategy. It explores the critical elements of organisational behaviours including culture, corporate social responsibility and business ethics.
Crises, resilience and future risks
Helping build a framework to assist organisations to strengthen their resilience at strategic, tactical and operational levels to face current and future risks, it uses a range of case studies from different business sectors and geographical regions to analyse how crises are managed.
Qualification level: equivalent to postgraduate level.
Duration
Indicative study time for the qualification is between 180 and 200 hours per module. Modules are enrolled for individually and must be taken sequentially. We would recommend taking no more than two modules per exam session due to the amount of study time required for each.
Students enrolling later in an enrolment period will need to consider the amount of time remaining to study for their scheduled exam session before enrolling on to a module.
Delivery
Self-directed distance learning
Distance learning gives you the flexibility to study at home at your own pace. Our extensive global network of examination centres and our special centre policy means you can study and take your examinations anywhere in the world.
Student support
eTextbook
The Study – online student area
Student handbook
Study guides
Discussion forum
Module coaches
Risk in the Real World videos
Live webinars
Specimen and past exam papers
Online resource centre
Guides and briefings
Dedicated student support team
Entry requirements
In order to enrol on the International Diploma, you must either have completed or fulfilled the criteria for exemptions to one of the IRM International Certificates.
If English is not your first language, we recommend you have an Academic IELTS score of 6.0 (with no element less than 5.5) or equivalent evidence of competence in the English language before beginning your studies.
Exam information
| | |
| --- | --- |
| Module | Assessment |
| Risk assessment | Paper-based exam (180 mins) |
| The practise of risk management | Paper-based exam (180 mins) |
| Risk treatment | Paper-based exam (180 mins) |
| Crises, resilience and future risks | Paper-based exam (180 mins) |
UK exam centres
Aberdeen, Belfast, Birmingham, Bristol, Cambridge, Cardiff, Edinburgh, Glasgow, Guernsey, Isle of Man (Douglas), Jersey, Leeds, London, Manchester, Newcastle-Upon-Tyne, Nottingham, Southampton.
International exam centres
Bahrain, Barbados (St Michael), Belize, Bermuda, Botswana (Gaborone), British Virgin Islands (Tortola), Canada (Ottawa), Cayman Islands (Grand Cayman), Cyprus (Nicosia), Ghana (Accra, Kumasi), Gibraltar, Guyana (Georgetown), Hong Kong, India (Bangalore, Chennai, Kolkata, Mumbai, New Delhi), Ireland (Cork, Dublin, Waterford), Jamaica (Kingston), Kenya (Nairobi), Malawi (Blantyre, Lilongwe), Malta, Mauritius (Reduit), New Zealand (Auckland)*, Nigeria (Lagos), Seychelles, Sierra Leone (Freetown), Singapore, South Africa (Johannesburg), Sri Lanka (Colombo), Tanzania (Dar es Salaam), Trinidad (Port of Spain), Uganda (Kampala), Ukraine, United Arab Emirates (Dubai), Zambia (Kitwe, Lusaka), Zimbabwe (Harare).
* Please note that the New Zealand (Auckland) centre is unavailable for the November 2018 & June 2019 exam sessions.
Progression
Successful graduates automatically become Graduate Members (GradIRM).
Students who complete this qualification will also be eligible for exemptions from related postgraduate courses from the following universities:
Portsmouth University
Glasgow Caledonian University
Birmingham City University
Fees
November 2019 session course fees
Standard rate - per module
£665.00

Low GDP rate - per module

To qualify for the Low GDP Rate, you must meet all of the following:

Living in the low GDP country
Working in the low GDP country
Having your learning materials delivered to the low GDP country
Sitting your exams in the low GDP country

£565.00
Student subscription
You will need to pay or renew your student subscription in addition to the fee for the modules you wish to study. Your student subscription needs to be paid annually. You will also need to re-enrol each year for subsequent modules.
Payment methods
Full details of payment methods can be found on the enrolment form. Payment can be made using the following methods
BACS / Bank transfer
Debit / Credit card
Invoice - payment must be made within 14 days of the invoice date.
Enrolment
| | |
| --- | --- |
| Exam session | Enrolment window |
| June exams | 1 July - 31 December |
| November exams | 1 February - 31 May |
Please note that the enrolment is not an enquiry form or an expression of interest. By completing the online enrolment application you are enrolling as a student on to the course for the qualification and must pay the course fees; you will be asked to pay your full course fees by debit/credit card (MasterCard or Visa) at the end of this online application.
Alternatively, if your organisation is sponsoring you and has already agreed to cover the cost of your course fees and needs an invoice raised you can select this option. Please ensure that you have all of the correct invoicing details before starting this process - information you will need from the person agreeing to sponsor you includes a PO number, invoicing email address, and invoicing postal address. A PO cannot be accepted as an enrolment, and an enrolment form will need to be completed as well as submitting a PO.
If your organisation is sponsoring your course fees, please ensure that this has already been agreed before starting the enrolment process, as once the enrolment form has been submitted, full payment is required.
Last updated Dec 2019
About the School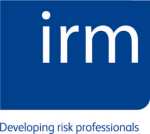 The IRM is the leading professional body for Enterprise Risk Management. We help build excellence in risk management to improve the way organizations work.
The IRM is the leading professional body for Enterprise Risk Management. We help build excellence in risk management to improve the way organizations work.
Read less