Program Description
The Cambridge IGCSE Geography course, along with being interesting and worthwhile in itself, is designed to allow you to develop skills and knowledge that will be transferable beyond the confines of the course. Geography is also an important subject to study as it will increase your knowledge of the wider world.
Through this course, students will develop a sense of place by looking at the world around them on a local, regional and global scale. Learners will examine a range of natural and man-made environments, and study some of the processes that affected their development. They will also look at the ways people interact with their environment, and the opportunities and challenges their environment can present, thereby gaining a deeper insight into the different communities and cultures that exist around the world.
Qualification: IGCSE Geography (0460)
Accredited: Yes
QCF Recognised: Yes
Awarding Body: CIE - Cambridge International Examinations
Start Date: Anytime - We enrol 365 days a year
Duration: Flexible - Approx 300 Hours - 12 Months Max Support
Syllabus
Theme 1: Population and Settlement
Population dynamics
Settlement
Theme 2: The Natural Environment
Plate Tectonics
Landforms and Landscape Processes
Weather, Climate and Natural Vegetation
Inter-relationship between the Natural Environment and Human Actions
Theme 3: Economic Development and the Use of Resources
Agricultural Systems
Industrial Systems
Leisure Activities and Tourism
Energy and Water Resources
Environmental Risks and Benefits: Resource Conservation and Management
Pre-requisites
Students looking to enrol onto this course should meet the following criteria:
Be aged 14 Years or above
Possess a solid knowledge in theEnglishh language
Have access to a PC and the internet for the duration of the whole course
Basic computer skills: e.g Word processing, emailing, uploading documents etc
Have a genuine desire to succeed
To sit CIE examination students must register as a private candidate with an approved examination centre.
Duration
Course duration will vary dependant on student commitment, effort and ability. Overall guided learning hours are approx 300. This should be used as a guideline only and completion times will vary hugely.
We would encourage students to seriously consider how they plan to complete their chosen course prior to enrolment. Students should think about how they are going to study, where they are going to study and how often. Be realistic!
Speak to family members and help them to understand what you are trying to achieve, explain you may require peace and space to study at certain times. The more you involve them the more likely you are to get them on your side.
Students are reminded that the time in which they complete is purely down to them as an individual. Completion can be as quickly or as slowly as you wish within the 12 month tuition period. If you require additional time an extension may be available. Extensions are arranged at an additional cost as and when needed.
Format
Online: Access our premium online cloud based learning system where you are able to access all of your course lessons, assignments and tutor correspondence in one place. Download the APP and access your course information on any device from anywhere in the world with an internet signal. This course is not available in hard copy/paper format,
We will begin by looking at what the examination board, Edexcel, will require of you in the way of examinations. You will be referred to what you need to do in terms of registration and arranging with an external centre for you to take the examinations.
Last updated Apr 2018
About the School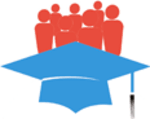 Whatever your goal and personal ambitions UK Open College are able to provide a totally flexible method of learning to students on an international scale. By completing an onliine course the possibili ... Read More
Whatever your goal and personal ambitions UK Open College are able to provide a totally flexible method of learning to students on an international scale. By completing an onliine course the possibility of having a recognised qualification on your CV in a matter of months becomes reality. Give us a try.....You will be delighted you opted for The UK Open College.
Read less