Program Description
This course and its materials are written and developed to closely match the curriculum content of syllabus and will provide you with the information and support you'll need to take the exams with confidence.
The materials and accompanying exercises provided will help you to develop the necessary knowledge and confidence to successfully attempt the exams. The key parts of the course which are important in every aspect are planning your studies and practice assessments.
The course will help students understand the following topics:
Appreciate the practical nature of chemistry, acquiring experimental and investigative skills based on lab techniques
Appreciate the importance of scientific methods of accurate experimental work and reporting
Form hypotheses and design experiments to test them Develop a logical approach to problem-solving in a wider context
Understand the widespread importance of chemistry and the way materials are used in the world
Appreciate how the work of the chemist has social, industrial, technological, environmental and economical consequences for the community
Prepare for more advanced courses in chemistry and for courses which require them to have a knowledge of chemistry
Qualification: IGCSE Chemistry
Accredited: Yes QCF Recognised: Yes
Awarding Body: Edexcel
Start Date: Anytime - We enrol 365 days a year
Duration: Flexible - Approx 300 Hours - 12 Months Max Support
Syllabus
Section 1: Principles of chemistry
Section 2: Chemistry of the elements
Section 3: Organic chemistry
Section 4: Physical chemistry
Section 5: Chemistry in society
Pre-requisites
Students looking to enrol in this course should meet the following criteria:
Be aged 14 Years or above
Possess a solid knowledge of the English language
Have access to a PC and the internet for the duration of the whole course
Basic computer skills: e.g Word processing, emailing, uploading documents etc
Have a genuine desire to succeed
To sit Edexcel examination students must register as a private candidate with an approved examination centre prior to enrolment.
Duration
Course duration will vary dependant on student commitment, effort and ability. Overall guided learning hours are approx 300. This should be used as a guideline only and completion times will vary hugely.
We would encourage students to seriously consider how they plan to complete their chosen course prior to enrolment. Students should think about how they are going to study, where they are going to study and how often. Be realistic!
Speak to family members and help them to understand what you are trying to achieve, explain you may require peace and space to study at certain times. The more you involve them the more likely you are to get them on your side.
Students are reminded that the time in which they complete is purely down to them as an individual. Completion can be as quickly or as slowly as you wish within the 12 month tuition period. If you require additional time an extension may be available. Extensions are arranged at an additional cost as and when needed.
Format
Online: Access our premium online cloud-based learning system where you are able to access all of your course lessons, assignments and tutor correspondence in one place. Download the APP and access your course information on any device from anywhere in the world with an internet signal. This course is not available in hard copy/paper format,
We will begin by looking at what the examination board, Edexcel, will require of you in the way of examinations. You will be referred to what you need to do in terms of registration and arranging with an external centre for you to take the examinations.
Last updated Apr 2018
About the School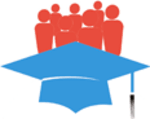 Whatever your goal and personal ambitions UK Open College are able to provide a totally flexible method of learning to students on an international scale. By completing an onliine course the possibili ... Read More
Whatever your goal and personal ambitions UK Open College are able to provide a totally flexible method of learning to students on an international scale. By completing an onliine course the possibility of having a recognised qualification on your CV in a matter of months becomes reality. Give us a try.....You will be delighted you opted for The UK Open College.
Read less